News to Use
BIKE GROUP SPOTLIGHT: Pathfinders Fun Cycling in Flower Mound and Highland Village
May 7, 2020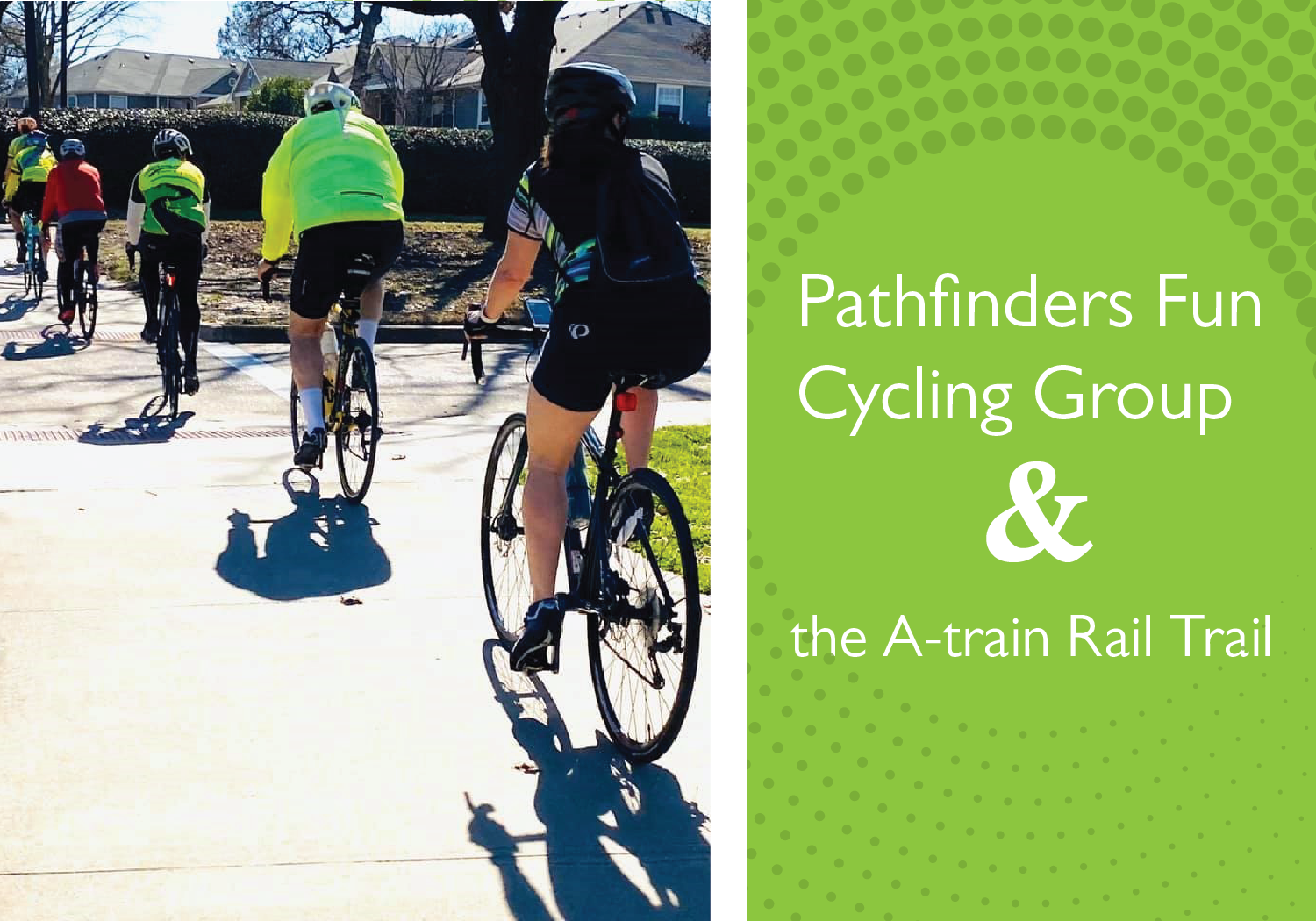 Well, friends, May is National Bike Month, and what better way to get out and celebrate than going on a 19-mile bike ride down our newly completed A-train Rail Trail? Just kidding, you don't have to do the whole 19 miles, but you could if you wanted!
You could also join our friends from the Pathfinders Fun Cycling group on one of their many rides through North Texas trails and paths. The group is not currently hosting rides due to the coronavirus (COVID-19) health emergency, but you could always take a solo trip down the rail trail and be with them in spirit!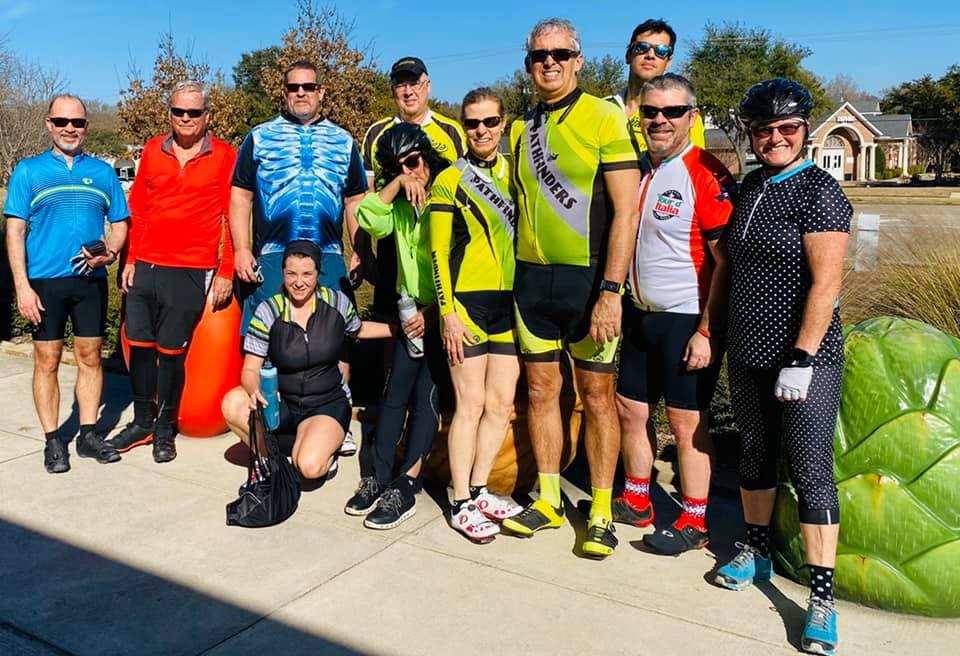 How Pathfinders Started and Who Can Join
Pathfinders Fun Cycling was founded in 2010 by Mark and Ruth Solow, and 10 years later this group is thriving and as active as ever! Their Facebook page, Pathfinders Fun Cycling / Bicycling of Flower Mound / North Texas, has more than 1,000 followers and their public group, Friends Group of Pathfinders Fun Cycling (Highland Village / Flower Mound), has more than 1,300 members.
Founder, Mark Solow, said the mission of the group is to get people off the couch and back into cycling by organizing (free) fun and safe group Bicycle rides.
The group typically stops for lunch at the halfway point of a ride, and they enjoy trying a variety of foods with great company.
Anyone and everyone is welcome on their rides as long as you can keep an average of at least 10+mph for a minimum of five miles. This group is a "no-drop" troop, and they don't want to leave anyone behind!
Where They Cycle and What to Bring
The group rides multi-use paths (MUP) most of the time which are paths that allow for biking, walking and other transportation methods, and they rotate between trails in Flower Mound, Highland Village, Carrollton, Grapevine and Denton.
Their favorite trail is DCTA's A-train Rail Trail (that's our favorite too) because there are three distances for all levels of riders. More advanced riders can ride 33 miles with connecting trails, intermediate riders can go 18 miles and new riders can enjoy eight miles of cycling.
Rides are typically held on Saturdays (weather permitting), and they recommend bringing your helmet, phone and money for your mid-ride snack. They ride all-year-round so you can stay active from New Year's Day to New Year's Eve!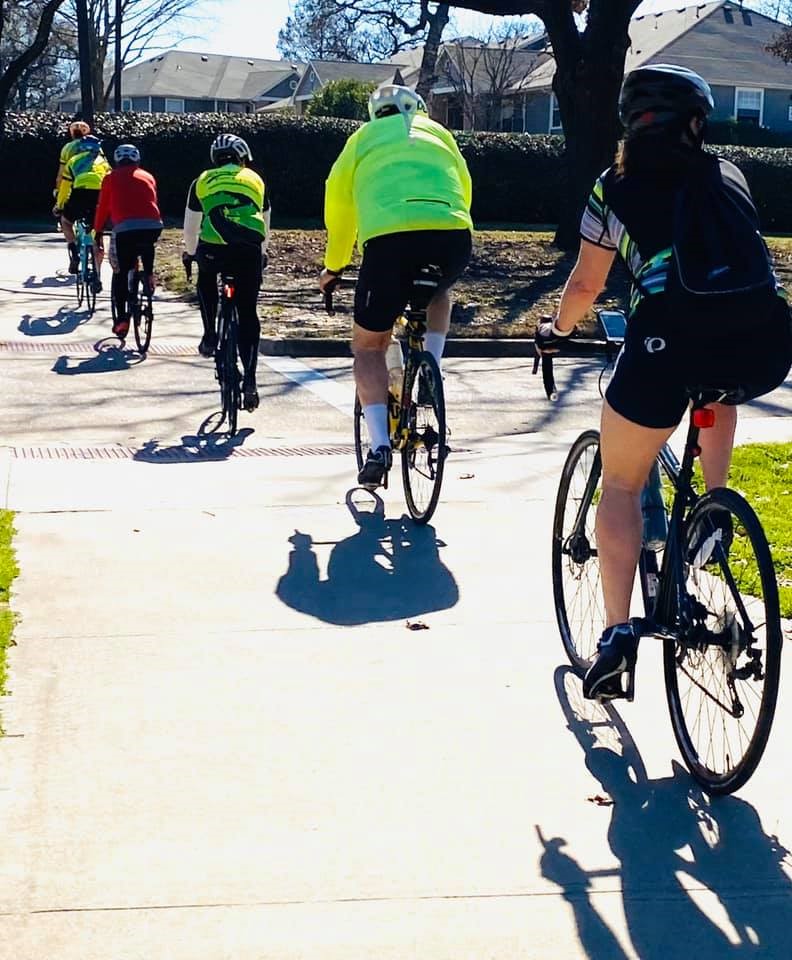 Cycling along the A-train Rail Trail
When cycling, there are courtesy's and rules to follow just like when you're driving.
As a cycler, you're probably going to be going much faster than others that enjoy walking the trail. Be sure to make your presence known. You can say "Passing on your left!" just like the Pathfinders do.
It's also extremely important to look out for more than just pedestrians while riding on the A-train Rail Trail. There are sections of the trail that cross over railroad tracks and safety should be top of mind. DCTA has placed z-fences at these intersections for the safety of individuals like you. Be sure to look both ways before walking across the tracks.
Find more information on biking in Texas at the Texas Department of Transportation website. You can also check out the many bike and safety resources on our updated Bike Page on our website!
Don't worry about getting too tired either. We've got you covered! Just stop at one of our A-train stations, load your bike and get off closer to your destination.
We have some pretty cool groups that utilize our A-train Rail Trail and we think you should too! Do you use the A-train Rail Trail for bike rides? Are there other local Denton County bike groups you'd like us to spotlight? Let us know in the comment section below!
---
Sign up for Updates
"*" indicates required fields