News to Use
Do Your Part for Clean Air Month
May 9, 2016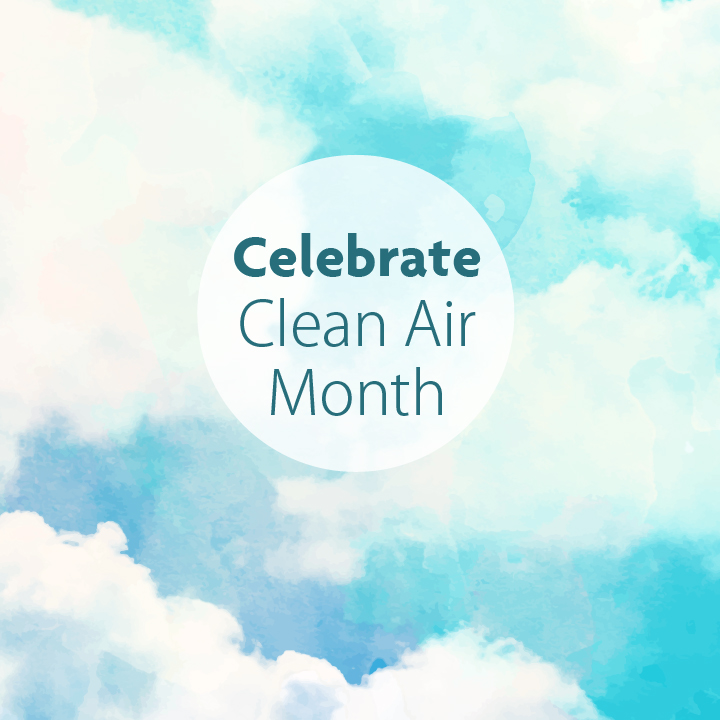 You breathe in. You breathe out. It's something we all do each and every day without ever thinking about the impact that the quality of our air has on us. Although the DFW region meets the standard for five of the six criteria air pollutants defined by the US Environmental Protection Agency (EPA), ozone – the sixth criteria pollutant, does not meet the National Ambient Air Quality Standards (NAAQS).
Poor air quality has been linked to serious conditions such as cancer and chronic bronchitis, as well as acid rain levels and the disruption of the natural balance of life in lakes and rivers. It's important that communities in the DFW area recognize the impact of poor air quality and do their part to make a difference and improve air standards in our region.
Clean Air Month, celebrated in May, encourages citizens to keep air quality top of mind and make small changes that can have a big impact. Everyone can make positive steps to improve the quality of our air.
Here are just a few easy ideas that can make a big difference:
Travel via bus or train to lower the emissions released into the air
Reduce the amount of electricity you use by turning off lights as you leave a room
Reduce, reuse and recycle your household items
Maintain vehicles by getting them inspected, keeping tires properly inflated and changing filters regularly
Air quality is a serious, ongoing problem. The air that we share recognizes no boundaries and it is vital that we communicate the importance of clean air and do our part to better the air that we all breathe. Celebrate Clean Air Month by doing your part to improve the quality of our air!
---
Sign up for Updates
"*" indicates required fields