News to Use
Happy Fifth Birthday A-train!
June 13, 2016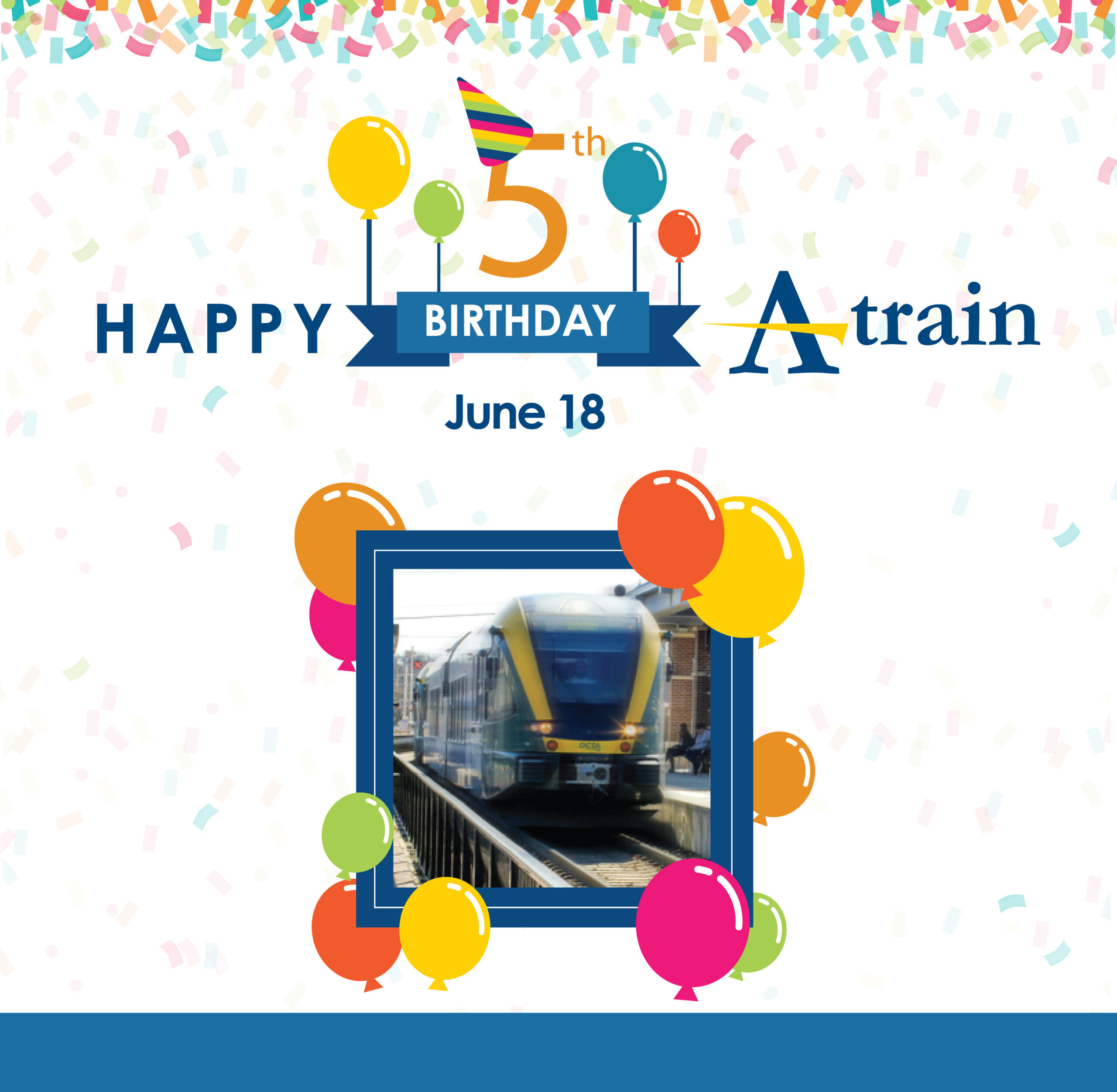 Guess what? Our A-train commuter rail line is turning five this year. For the past five years, the A-train has changed the way people travel in Denton County and has helped spur tremendous growth in the area. Since inception, DCTA has carried 2,581,022 passengers on the A-train to date. Check out some other key major A-train milestones we've achieved over the past five years in the gallery above!
In addition to observing the many A-train achievements, we're celebrating our commuter rail line's fifth birthday by offering free A-train day passes as a gift to those who want to help us celebrate. It's simple – just download and print our free A-train day pass here and show it to our rail operators: http://woobox.com/8haw4z. This promotional pass will allow passengers to ride the A-train free all day Saturday, June 18. PLEASE NOTE – This pass is only valid on the A-train and excludes all other DCTA services. If you plan to transfer to the Dallas Area Rapid Transit (DART), you will need to have or purchase DART fare for that portion of their trip.
Tell us in the comments section below where you plan to go on the A-train this Saturday using our promotional birthday pass?
---
Sign up for Updates
"*" indicates required fields