News to Use
May 22: Five Good Things Blog This Week Series (Graduation Edition!)
May 22, 2020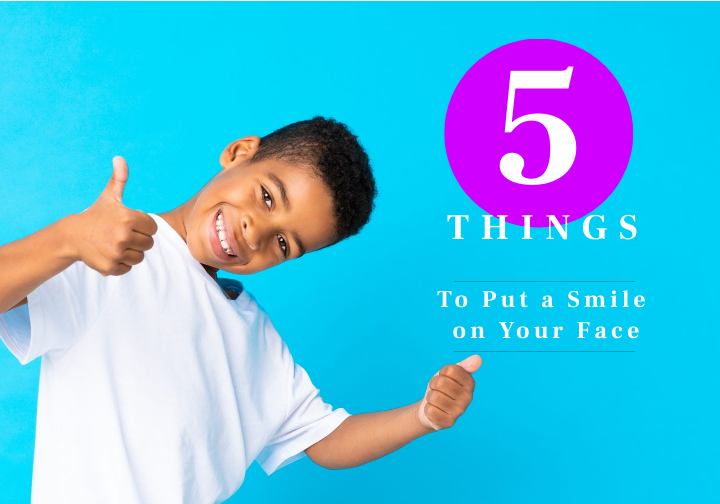 Need a break from all the coronavirus (COVID-19) news? We're compiling a list of good things happening in our local DFW community and across the country to put a smile on your face! Take a break and unwind with some heart-warming stories. This week's blog series features the season of graduation. Congrats to the class of 2020 and all the students and teachers that accomplished another year of school despite the challenges!
Denton County Class of 2020, Start Your Engines!
High School graduates in Denton County will be racing across the finish line at Texas Motor Speedway! All 23 Denton County high schools are scheduled to graduate at Texas Motor Speedway this year instead of their usual locations. These arrangements were made because of COVID-19 and the challenges of holding indoor graduations.
Graduating seniors are being placed in chairs on the track near the starting line, while family and friends wishing to watch are being placed on the infield of the speedway on the other side of the track. What a unique experience for these new grads!
Minnesota Virtual Pomp and Circumstance
A longstanding tradition of high school graduation ceremonies is the playing of the song "Pomp and Circumstance." It wouldn't be graduation without this classic from 1901! Virtual graduations are challenging the traditions, but not for this band director from Fergus Falls, Minnesota. He used 22 different instruments to give his graduating seniors a memorable virtual sendoff. Check out the awesome video below!
Ohio Preschool Graduation with a Photo Finish
One Ohio preschool teacher was able to make an annual tradition a very special moment for her students and their families amid social distancing.
Primary school teacher Sarah Key wanted to mark a special occasion for her students. Every year, she is typically in charge of organizing a district-wide preschool graduation that celebrates the children, but this year, that wasn't able to happen. Key was still able to make it a memorable experience. She brought her photographer friend along and took graduation photos of her students! Check out the cute photos below!
Dallas Graduate Isn't Stopped by Adversity
Time and again we hear about students who persevere through a bad situation and achieve success. Angelina Solis, 17, persisted against the odds and is in the 2020 graduating class at Bryan Adams High School in Dallas ISD.
She will be the second person in her family to graduate from high school, despite being homeless To take it a step further, she is headed to Texas A&M on a four-year scholarship! Read the inspiring story below.
Sound the Horn for the 2020 Graduates
Many people are finding creative and thoughtful ways to recognize members of the class of 2020. This kind neighbor drives around his town and looks for the Class of 2020 yard signs. He then plays a graduation march by trumpet (maintaining a social distance) for the graduate. What a heartfelt random act of kindness! See the story here.
The good news doesn't stop there! There are many hard-working people trying to spread a daily dose of happiness. Tune in to WFAA's "Reasons to Smile" segment each morning with Tashara Parker and NBC 5's "Wake Up to Something Good" morning segment, or watch John Krasinski from The Office host his own good news network show from his home office.
Do you know of a good story to include – local or national? Comment below for a chance to be included in our weekly "Five Good Things" roundup. Stay safe out there!
---
Sign up for Updates
"*" indicates required fields