News to Use
Test Your Knowledge: Take Our A-train Birthday Quiz
June 15, 2020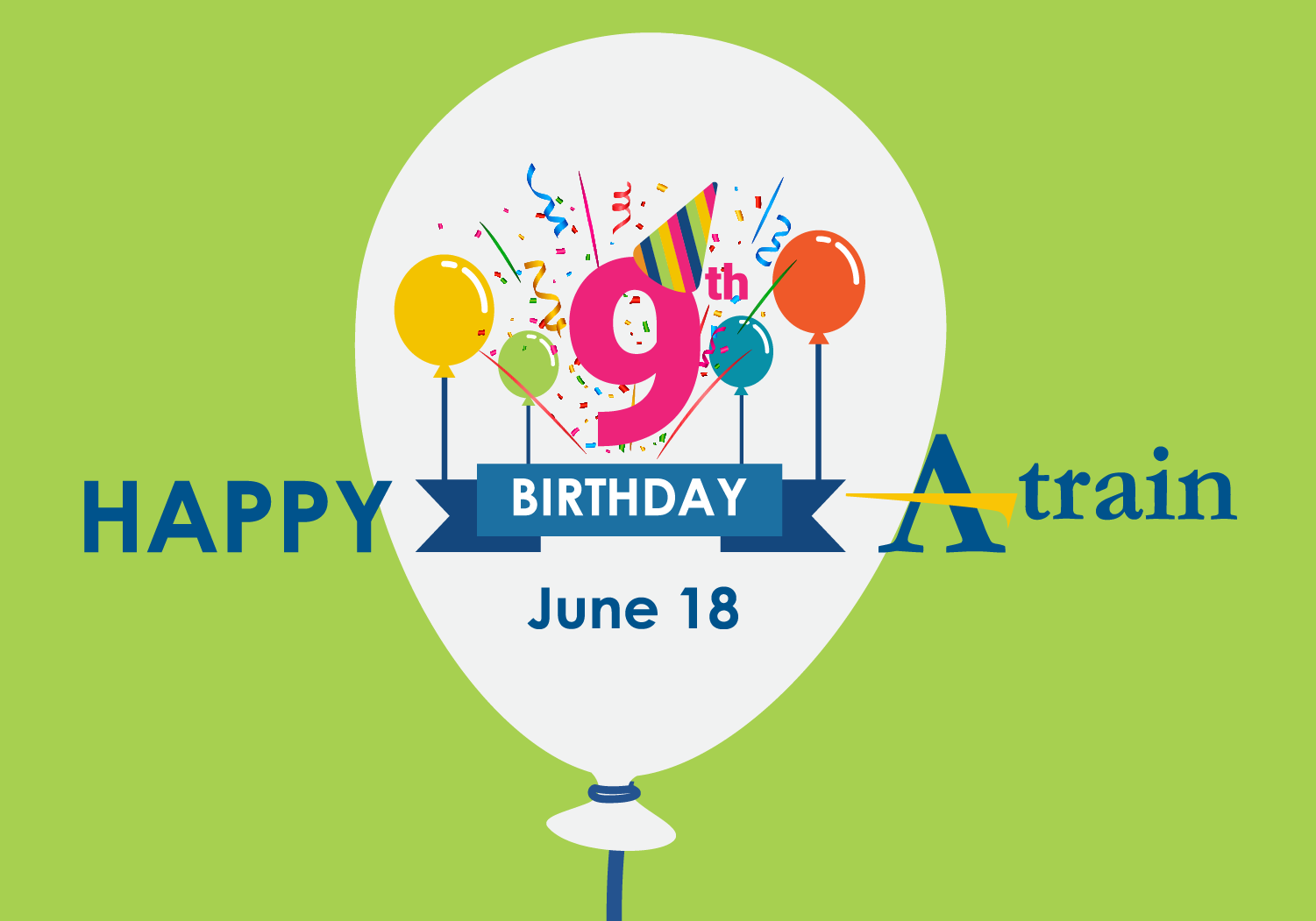 Our A-train turns nine this week! To celebrate, we're hosting a trivia contest to test your A-train knowledge. Not only is our quiz fun and educational, three randomly chosen winners who answer all five questions correctly will even win a $25 Amazon gift card! Take the quiz below and enter your email to enter. Need some help answering the questions? Check out our media kit for some hints. Good luck!
[woobox offer='3ck7cm']
What's your favorite A-train memory from the last nine years? Let us know in the comments below and make sure to share the quiz with your friends!
---
Sign up for Updates
"*" indicates required fields