News to Use
The Five W's of the Upcoming Denton Connect Bus Service Changes
April 10, 2017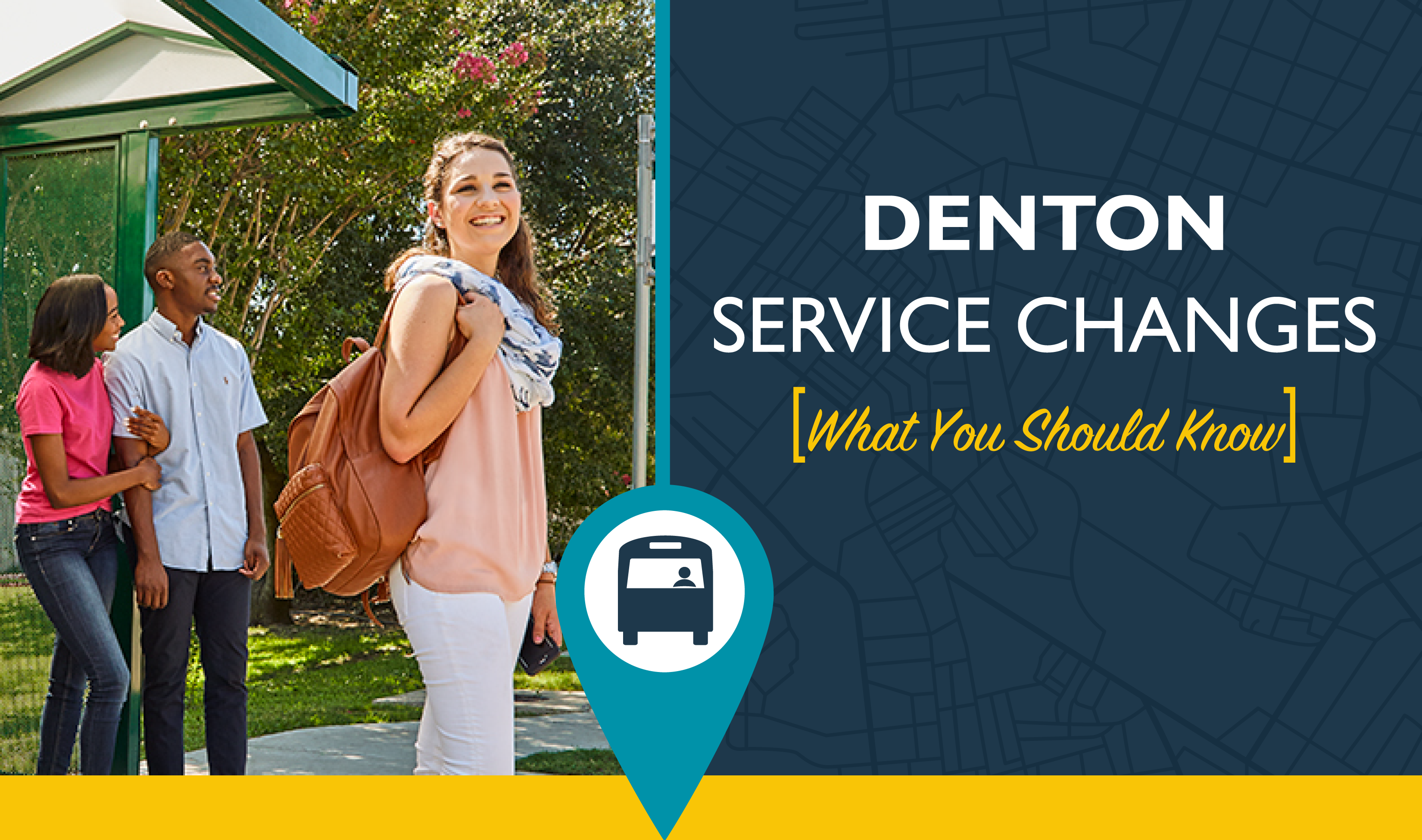 We recently held a series of open house events this past February to present the final proposal for Denton Connect Bus service changes scheduled to be implemented on May 15, 2017. These are the most dramatic changes that have been made to Denton Connect Bus service since DCTA took over service from the City of Denton's LINK bus transportation system back in 2006.
You may be wondering how DCTA came up with these recommendations for Denton Connect Bus service, so we have outlined the five W's you should know about the upcoming service changes.
WHAT is happening?
DCTA has proposed major adjustments to current route alignments that are aimed at maintaining the strongest areas of existing service, strengthening the weaker areas, filling existing service gaps and ensuring all significant transit markets are well served. Once these changes go into effect, passengers can look forward to increased peak period frequency, additional frequency in high-traffic areas and better connectivity between the routes.
WHO will be affected?
All of the current Denton Connect Bus routes will see some modifications. Passengers who ride Route 4 will see the most dramatic change and passengers who ride Route 2 will see the least amount of change to their route. For complete details on the proposed changes, click here!
WHEN will it happen?
Service changes will go into effect Monday, May 15, 2017. New schedules and maps will be available to view in early May. Make sure to check our website at RideDCTA.net.
WHERE will it happen?
Some highlights of the Denton areas where passengers will see significant changes include:
Oak Street – Increased frequency along Oak Street to serve the University of North Texas
Hickory Street – The majority of the service along Hickory Street will be moved in anticipation of the City of Denton road construction
Rayzor Ranch – Two routes will now serve this growing area
Elm Street – Service along Elm Street will be moved to Bell Avenue
Bell Avenue – Increased frequency along Bell Avenue to serve Texas Woman's University
Loop 288 – Service along Loop 288 between Brinker Road and University Drive will be added
Medical City Denton – Two routes will now serve this area
WHY is it happening?
The proposed Denton Connect service changes are the last of the changes resulting from the Comprehensive Operational Analysis (COA) DCTA completed in March 2016. The COA study, was designed to identify service gaps and potential new transit markets, as well as to find opportunities to make better use of existing resources. The overall goals of the Denton COA was to create a transit network that:
Supports and meets the needs of transit riders in Denton
Provides an attractive mobility option for as many residents as possible
Operates in a cost effective and efficient manner
The COA process involved data collection, operational efficiency analysis, service planning, financial modeling, public outreach, stakeholder engagement and the development of recommendations for service improvements. For more information on the COA process, click here!
Tell us how these service changes will make it easier for you to get around the City of Denton!
---
Sign up for Updates
"*" indicates required fields