News to Use
This Month in Mobility: June Public Transit Chatter
June 25, 2020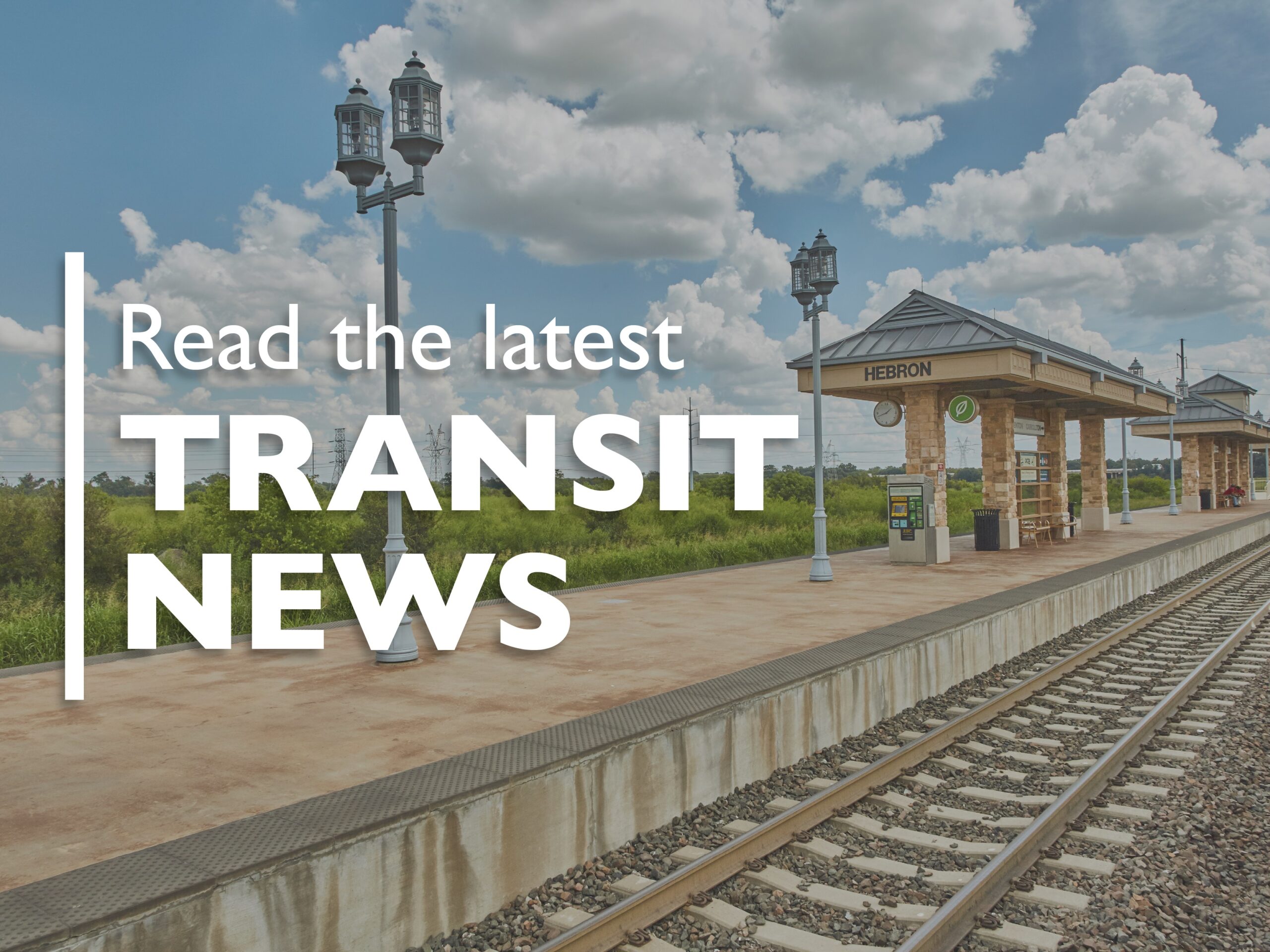 It's hard to believe we're almost halfway through the year! It sure has been an interesting journey for many of us, and the same rings true for public transit professionals. As our industry continues to roll along trying to grapple with what's next for mobility, there are many stops along the way that are helping to shape what public transit may look like in the future and what riders can expect when returning. Read some of the stories we've gathered below to learn more!
FTA to provide $23 million for public transit improvement projects and development
Earlier this month, the Federal Transit Administration (FTA) announced it will provide nearly $23 million to support comprehensive planning projects that improve access to public transportation through its Pilot Program for Transit-Oriented Development (TOD) Planning.
The grants will be distributed 23 organizations across the U.S. that will use the funds toward projects that improve access to public transit. FTA's Pilot Program for TOD Planning will fund comprehensive planning projects near public transportation that improve access, encourage ridership, and spur economic and mixed-use development.
Planning projects were selected for funding based on criteria described in the Notice of Funding Opportunity. Local examples of selected projects include:
Dallas Area Rapid Transit (DART) will receive funding to plan for TOD at five stations along the two-mile Dallas Central Business District Second Light Rail alignment (D2 Subway) project.
Denton County Transportation Authority (DCTA) will receive funding to plan for TOD at six potential commuter rail stations along a 25-mile segment of the existing Kansas City Southern freight rail line in Denton County.
Trinity Metro will receive funding to plan for TOD along East Lancaster Avenue that is proposed for BRT or other rapid transit.
Uber signs first deal to manage public transit
One of the most popular Transportation Network Companies (TNCs) is taking a step further into the public transit arena. Starting July 1, Uber will launch an on-demand, pilot program for Marin County in the San Francisco Bay area that will operate on its ride-hailing software platform.
Marin Transit will charge riders $4 a mile, with a dollar discount on each mile for persons with disabilities or those with mobility issues. Uber, in turn, will earn a flat fee for managing the service, with a cap of $80,000.
As part of its partnership with Marin Transit and the Transportation Authority of Marin, Uber will also develop public transit schedules and discounts available within its mobile app to users in the county and will provide vouchers for riders to commute between the transit stops and their final destination.
According to Uber, the deal is a shift in company strategy which has gone to considerable lengths to avoid falling under local regulatory strictures, having entered a number of cities without first seeking approval from officials. "This is a new product and a new business," David Reich, head of Uber Transit told Bloomberg, adding that the company plans to partner with other transit agencies in the future.
Do you think Uber will continue to expand to other cities across the U.S. as a viable public transit provider?
COVID-19 TIPS: What to expect now on your public transit commute
Many of us are well aware that the coronavirus (COVID-19) has affected our everyday life, and when it comes to getting around via public transit, that is no different! With businesses, restaurants and local shops/stores beginning to reopen across the U.S., people need a safe alternative commute option should they choose to return to transit.
We found this helpful article from NBC's TODAY online section that featured various tips of what commuters can expect utilizing various modes of public transit in the midst of the COVID-19 pandemic:
Trains
As recommended, make sure to wear a mask and practice appropriate social distancing as much as possible while riding trains. If possible, skip rows of seats between yourself and other passengers and avoid sitting next to someone who you haven't been quarantining with.
Buses
Similar to trains, commuting via bus can be made safer with masks, social distancing and trying to commute during off-peak times. Guidelines from the CDC for bus operators recommend that passengers only enter through the rear set of doors, where there will be less interaction with the driver. It's also advised that passengers use touchless or pre-paid payment options wherever possible. If you must use cash, try to give exact change to limit the amount of contact between yourself and the driver.
At DCTA, we understand the importance of keeping our riders and employees safe and are continuously working diligently to get people where they need to go safely. Check out our recently published guide that highlights key tips and safety reminders for returning to DCTA safely!
Have a question or comment about one of the stories we featured, or is there a big headline you think we should have included? Leave your comment below. We'd love to hear from you!
---
Sign up for Updates
"*" indicates required fields