News to Use
APRIL 17: Five Good Things this Week Series
April 17, 2020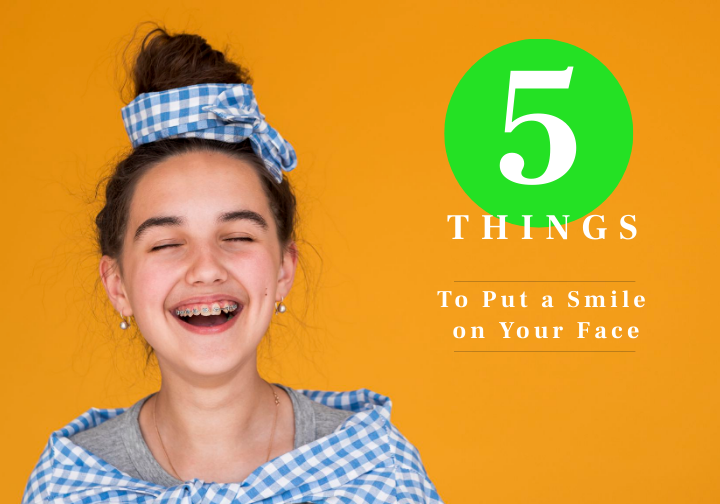 Want a break from all the coronavirus (COVID-19) news? We're compiling a list of good things happening in our local DFW community and across the country to put a smile on your face! Take a break and unwind with some heart-warming stories. This week's blog series features a senior citizen's birthday wish, a teacher selfless use of his stimulus check, an early Christmas gift from Toys for Tots and more!
Italian Steakhouse Donates Hot Meals to Medical City Lewisville
It's always a great feeling to see how one kind act inspires more. After hearing how health professionals at Medical City Lewisville's only source of food were vending machines snacks and grab-and-go sack lunches, general manager of Italian Steakhouse Bistecca located in Lewisville wanted to make a difference. By matching meal donations from their loyal customers and in partnership with the Lewisville Noon Rotary Club, Bistecca was able to serve 365 hot meals to health care professionals at Medical City Lewisville!
Due to the overwhelming response of donation responses, Bistecca hopes to continue donating meals through a weekly rotation to be able to share the warmth and donate to Texas Health Presbyterian Hospital of Flower Mound, Medical City Denton and local first responders.
Dallas Teacher Using Stimulus Check Money to Make Mask for Students
In the midst of the stimulus checks still being distributed, we're already seeing the positive impact it will have on people's everyday lives and the selfless acts that are inspiring. Ruben Caceres, a special education teacher in Dallas, is using part of his stimulus check money to make masks for his students. He wanted his students to have something to wear "so that if they wanted to take them outside, they would still be protected", Caceres said. His thoughtfulness will make a difference!
99-Year-Old WWII Veteran Raises Millions for Hospital Workers by Walking Laps of His Garden
This story comes from across the pond but is worth sharing! Tom Moore, a 99-year-old (his 100th birthday on April 30), has been walking laps around his back garden and to raise millions in just one week! Moore's enthusiasm and desire to help raise money as a way to thank those same health workers that helped him recover from a hip replacement and skin cancer on his head over the last couple of years is commendable. To celebrate his 100th birthday, Moore hopes to complete 100 laps of his yards to continue raising money. If this story doesn't melt your heart, I don't know what will. We are all cheering for Tom!
Iowa Man Spent $82,000 on Gift Cards and Sent them to Every Home in Town
An anonymous Iowa man redefined what kindness is! Knowing that several families in his community might be struggling to get a meal on their table during this troubling time, he took it upon himself to coordinate with the town's mayor to deliver the ultimate gift to his small town. This man's only request was to buy 549 gift cards from each of the local businesses for a total of 1,647 gift cards, at a total cost of $82,350 and mail the three gift cards to every family in town. This story is definitely one for the books for the Earlham, Iowa, population of 1,450 and will not be easily forgotten.
Toys for Tots to Distribute 2 Million Toys, Books and Games Amid COVID-19 Pandemic
Is it Christmas yet? Because it sure feels like it with this news: Toys for Tots, a nonprofit that normally provides toys for families in need in the U.S. around the December holidays, have decided they don't want to wait until next holiday season to lessen the fear and anxiety of children due to the coronavirus pandemic. An early holiday spirit is just what is needed during this time to bring a smile to kids and joy to families. Happy (early) Holidays!
To request toys, books or games for your family, you can visit good360.org.
The good news doesn't stop there! There are many hard-working people trying to spread a daily dose of happiness. Tune in to WFAA's "Reasons to Smile" segment each morning with Tashara Parker and NBC 5's "Wake Up to Something Good" morning segment, or watch John Krasinski from The Office host his own good news network show from his home office.
Do you know of a good story to include – local or national? Comment below for a chance to be included in the weekly roundup. Stay safe out there!
---
Sign up for Updates
"*" indicates required fields