Rider Tips
Best of Series: Top Ways to Love the Earth
April 16, 2020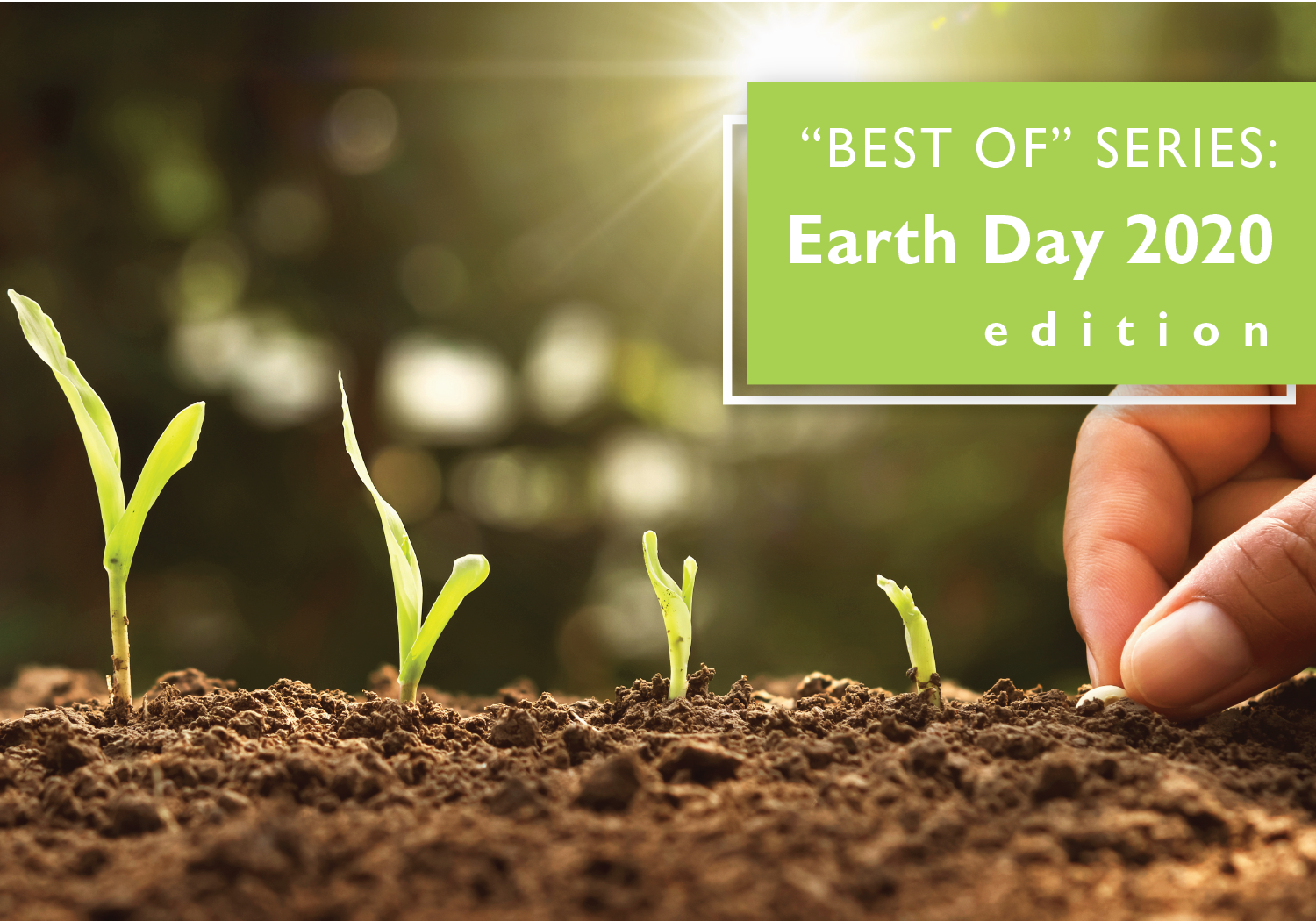 Earth Day 2020 goes digital this year! The best way we can share support for Mother Earth is to celebrate from home while maintaining social distancing. Amid the coronavirus (COVID-19) health emergency, we are mindful of the practice of social distancing to flatten the curve of the outbreak. We're social distancing for human health, but we can also practice and celebrate environmental health during this time.
Since there isn't much celebrating happening outside these days, how about a digital party for Earth Day? We collected eco-friendly blogs we've written in the past and put them all in one list to give you some green reading this Earth Day!
Take a Trip on the A-train Rail Trail
It's so nice to see an increase in walkers and bike riders on our sidewalks lately. If you're wanting to get out of the house and stretch your legs walk or ride your bike along our A-train Rail Trail. We are super proud of this 19-mile trail! Learn more about the trail here in our blog from January.
Five Ways to Help Improve the Air
Celebrating Earth Day means celebrating clean air. Being able to breathe clean air to fill our lungs is something to appreciate on Earth Day and every day! Check out a blog from our archives with five ways to help improve air quality.
Try Zero-Waste Living
After taking several big breaths of clean air, why not celebrate Mother Earth by striving for a zero-waste life? Reducing the amount of trash ending up in the landfills makes a huge difference. Every little bit counts! Read a blog from our archives with easy steps towards a zero-waste life.
Take Public Transit (When We're not Social Distancing)
Life happens and sometimes things get messy. While right now is not the best time to try out public transit for the first time, we at DCTA look forward to serving you again soon for travel needs for local festivals, going to museums and parks and more. When this day arrives, celebrate the Earth by taking transit! The benefits are numerous, and you can read a blog from our archives about all the reasons switching to transit benefits you!
Join the digital celebration on April 22 for Earth Day! Show your love for the environment and share our blog as part of your Earth Day celebration. In the months to come, I look forward to seeing you riding DCTA to all the fun events and celebrations that we will have once again! How do you plan to celebrate Earth Day? Let us know in the comment section below!
---
Sign up for Updates
"*" indicates required fields