News to Use
#AskDCTA: What Should I do if the Rail Crossing Gates Malfunction?
August 27, 2020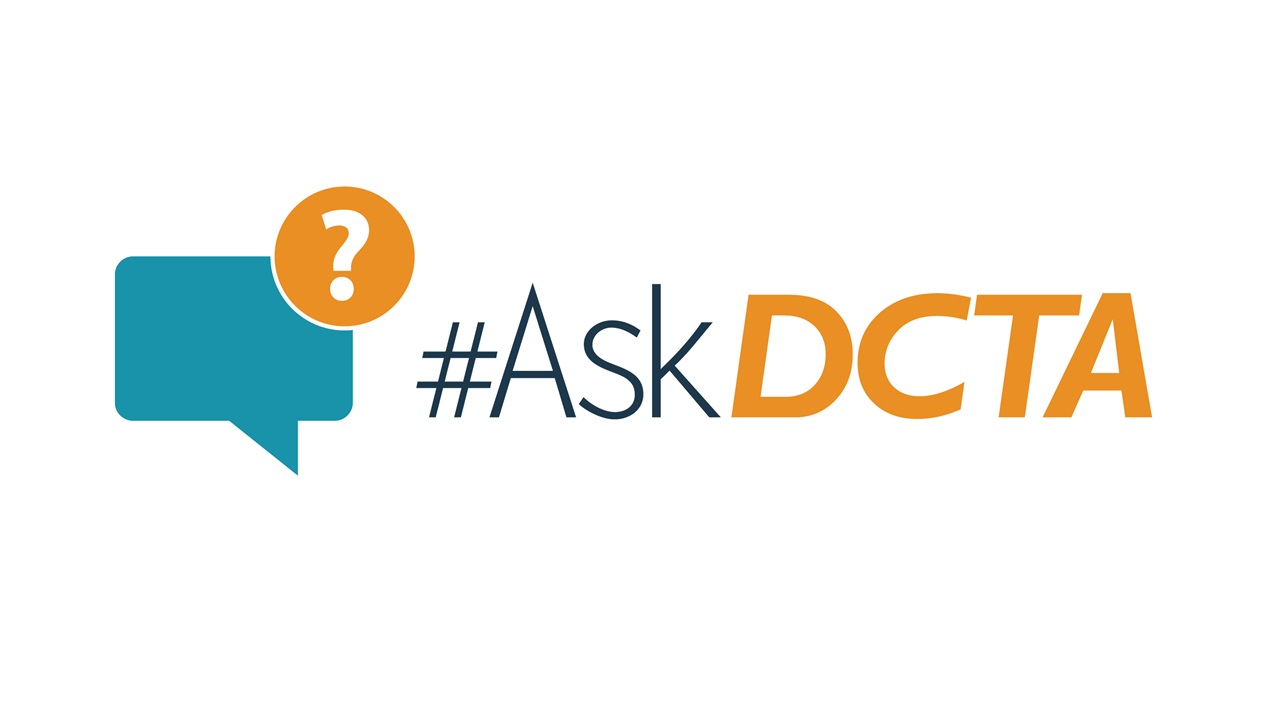 Want to know how to become a bus operator? Don't know how to read a route schedule? You can #AskDCTA! In our monthly blog content series, we answer frequently asked rider questions to better engage with our riders and improve their experience when riding DCTA. This month, we tackled the frequently asked question: what do I do if the rail crossing gates malfunction?
1. Why do the rail crossing gates malfunction?
The rail crossing gates can malfunction for a variety of reasons. They may malfunction due to signal issues, railroad equipment malfunction, dispatch system malfunction and many more reasons.
Delays can also be caused if there is police or fire department activity near the railroad. This triggers a slow order on sections of the track near the incident which restricts the speed below the track's normal speed limit.
We know these malfunctions and delays can be frustrating for our riders and we do our best to ensure they don't happen often. We appreciate your patience as we work to make our commuter rail line as safe as possible for everyone!
Learn more about signaling, dispatching and how A-train operates by reading our behind the scenes blog below!
2. How do I report a rail crossing gate malfunction?
Call DCTA Rail Dispatch at 972.829.0901 if the lights and gates are not operating properly. The dispatch number can easily be found on the blue sign attached to the signal pole located at each crossing. The crossings are identified by their unique TxDOT number also conveniently located on the Railroad Mile Post.
Make sure to sign up for Rider Alerts so you can be notified in real-time when delays are expected.
If the rail crossing gates go up before you have the chance to call DCTA Rail Dispatch, you can still notify us after the fact via GORequest so we can look into what caused the issue.
3. Can I drive around the crossing gates during a malfunction if there's no train in sight?
NEVER drive around crossing arms that are down. It is not only illegal but also dangerous and sometimes deadly. Vehicles easily get stuck, damaged by the arms or collide into an oncoming train. Trains move faster than you think and can't brake as quickly as a car. Just because you don't see a train doesn't mean one isn't around the corner!
If the arms are down by mistake, instead of driving around the arms call DCTA Rail Dispatch! More information is available on our website at https://www.dcta.net/safety.
4. What do I do if my car gets stuck on the tracks?
If your vehicle is stuck on the train tracks and you are unable to drive away get out of your vehicle and walk away from the tracks, even if you do not see a train. Locate the blue Emergency Notification System (ENS) sign and call DCTA Rail Dispatch at 972.829.0901. The railroad crossings are identified by their unique TxDOT number also conveniently located on the Railroad Mile Post. If you don't see the blue ENS sign, call 911!
More information is available on our website at https://www.dcta.net/safety.
5. Where can I learn more?
Read up on rail safety from our partner, Operation Lifesaver. They work to end collisions, deaths and injuries at highway-rail grade crossings and on railroad property through a nationwide network of volunteers who work to educate people about rail safety. They have great resources such as track safety basics, driving and walking near tracks safety tips and passenger rail safety tips.
Want more personal training for your office, school or community? We offer a free Rail Ready program to educate community members and help keep you safe around the A-train and tracks.
We hope we helped answer all your questions about crossing arm malfunctions! Have another question you want us to answer? Here's how you can submit them:
Send your feedback via our GORequest online customer service tool and choose the menu option "#AskDCTA Series"
Drop a note in the comments section on our Hop on Board blog
While we can't guarantee that every question submitted will be answered, we will consider all inquiries and will feature questions that will greatly benefit most of our riders!
---
Sign up for Updates
"*" indicates required fields