News to Use
This Month in Mobility: October Public Transit Chatter
October 19, 2020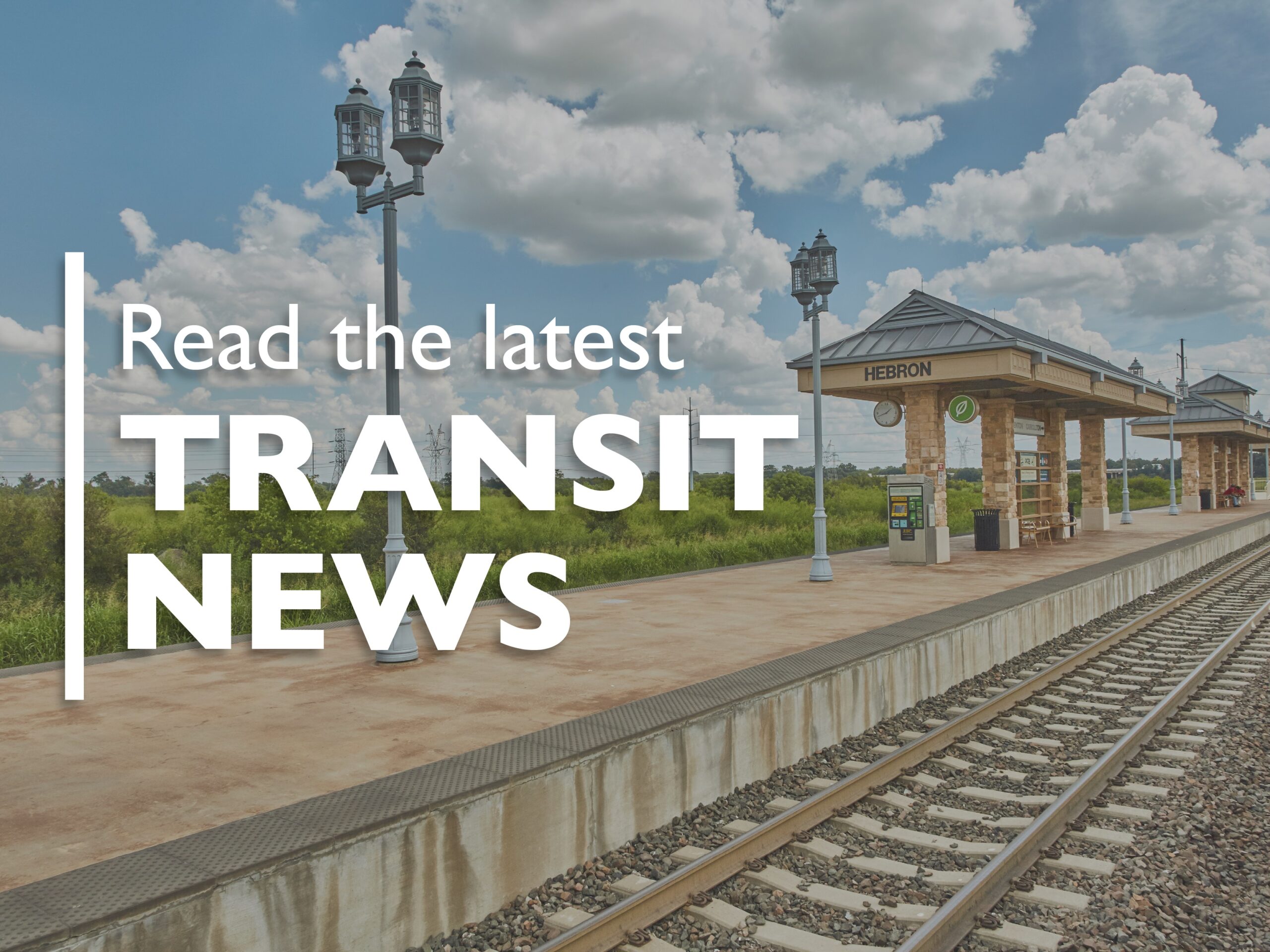 The month of October brings fun nights and spooky frights, but don't let that scare you from learning about the various mobility innovations and news happening across the country! There's a lot going on and it's a bit daunting to keep up with it all, so we've done the hard work for you and have gathered the top public transit and mobility stories for this month that you can read below.
FTA to grant $10 million for innovative public transit safety solutions
More funds for public transit innovation to improve mobility and safety sounds like a winner in our book! Earlier this month, the Federal Transportation Administration (FTA) offered up $10 million in funding to research how the coronavirus (COVID-19) spreads on public transit, boost rider confidence and safety protocols.
The funding follows a series of FTA "listening sessions" held over the last three months, during which transit agencies requested support for research to identify measures to address the operational challenges that they are facing as a result of COVID-19. It is made possible through a new Public Transportation COVID-19 Research Demonstration Grant Program that will identify ways to make transit operations more efficient and improve mobility nationwide.
The FTA's Notice of Funding Opportunity (NOFO) says that eligible projects should demonstrate how they will "improve the operational efficiencies of transit systems and enhance mobility for their communities" in four key areas:
Cleaning and disinfecting protocols for transit vehicles, facilities and equipment
Effective exposure mitigation measures
Contactless payment systems and other innovative mobility strategies
Measures that strengthen public confidence in transit services
The FTA is looking for solutions that can be replicated by other transit agencies regionally or nationally.
White House blocks CDC plan for nation-wide public transportation mask mandate
Last month, the Centers for Disease Control and Prevention (CDC) drafted a national plan that would require all passengers and employees to wear masks on all forms of public and commercial transportation in the United States, but it was blocked by the White House, according to two federal health officials.
The CDC proposed plan would have been the toughest federal mandate to date aimed at stopping the spread of the coronavirus (COVID-19). Officials said that it was drafted under the agency's "quarantine powers" and that it had the support of the secretary of health and human services, Alex Azar, but the White House Coronavirus Task Force said the decision to require masks should be left up to states and localities. The administration requires the task force to sign off on COVID-19-related policies.
For more information on how you can stay safe when riding public transit, visit the CDC website here.
Arlington renews VIA rideshare program for 2021
The city of Arlington's rideshare program, operated by Via – a company that develops innovative solutions for on-demand and pre-scheduled transit – will continue to roll along in 2021. City Council members unanimously approved a contract for the rideshare program's fourth year as the city's principal mode of public transportation.
Via covers 41% of the city and the CentrePort TRE Station. Users can hail a ride using the Via app or by phone call. If approved by the U.S. Labor and Transportation departments, Via services in Arlington would expand on January 14, 2021.
Passengers can book a trip on a Via rideshare vehicle using the free Via mobile app. Customers enter their pick-up and drop-off locations and a vehicle will pick them up within a block or two of their doorstep or a nearby location. Those who don't have a smartphone to download the app can book a ride by phone at 817-784-7382.
Have a question or comment about one of the stories we featured, or is there a big headline you think we should have included? Leave your comment below. We'd love to hear from you!
---
Sign up for Updates
"*" indicates required fields