Rider Tips
Best Ways to Celebrate National Bike Month in Denton County
May 5, 2017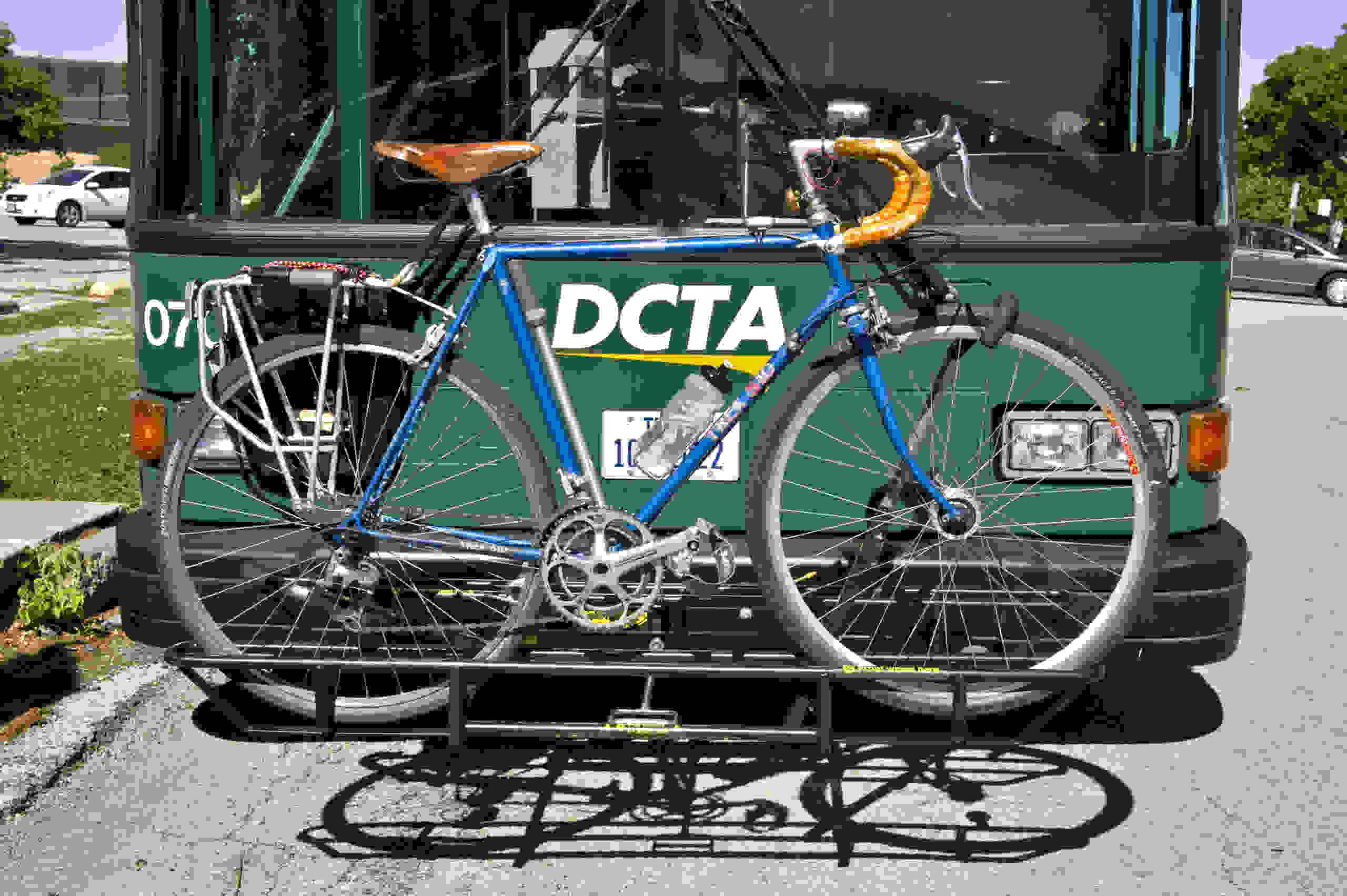 May is National Bike Month, sponsored by the League of American Bicyclists and celebrated all across the country! Now is a great time to put the pedal to the medal and enjoy the many benefits of bicycling such as saving money and time, improving your health, helping our environment or simply exploring your community.
We've gathered up the best ways you can celebrate Bike Month with us, as well as throughout Denton County:
PARTICIPATE IN OUR BIKE EVERYWHERE CHALLENGE
We've partnered with the North Central Texas Council of Governments (NCTCOG) to host the 2017 Bike Everywhere Challenge to encourage people to use their bike instead of their car during the month of May which is National Bike Month! This free challenge is open to all Denton County residents to enjoy the benefits of biking while also getting a chance to win cool prizes.
Each participant must create a free account on NCTCOG's Try Parking It website at tryparkingit.com, join DCTA's Bike Everywhere Challenge and log their bike trips to be eligible to win the challenge prizes.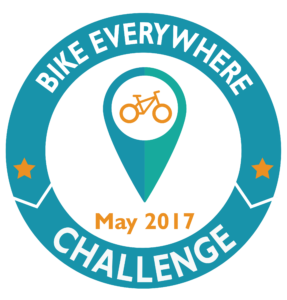 The three participants with the most bike trips logged at the end of the challenge will win the following top prizes provided by DCTA's three member cities – Denton, Lewisville and Highland Village – who have sponsored the challenge:
1st Place – $150 gift card to Cadence Cyclery and sponsorship swag
2nd Place – $75 gift card from Denton Bicycle Center and sponsorship swag
3rd Place – Two VIP tickets to the 2017 Lewisville Western Days Festival ($500 value) and sponsorship swag
Participants who don't win the top three prizes will still be eligible to win prizes for NCTCOG's Try Parking It rewards program. Challenge ends on Wednesday, May 31.
Visit BikeDCTA.net to enter today!
PARTICIPATE IN LOCAL BIKE EVENTS
There are great bike events happening throughout Denton County in celebration of National Bike Month – especially in the City of Denton! Check out their bike month poster to see which events you can attend: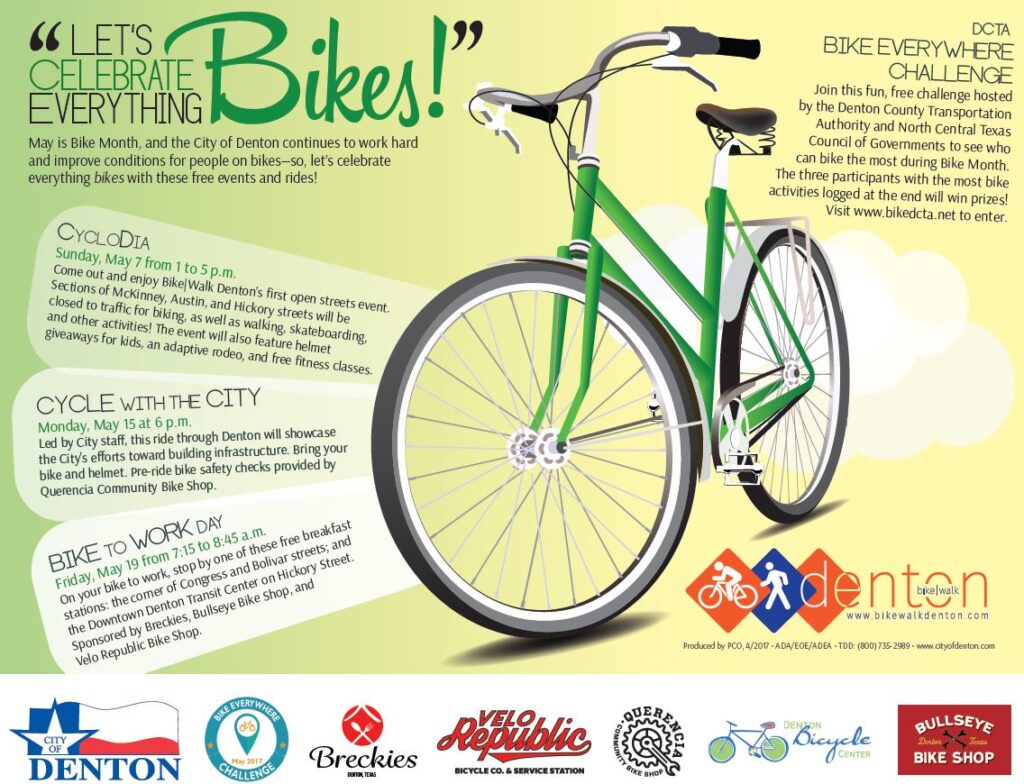 TAKE A RIDE ON OUR A-TRAIN RAIL TRAIL
Our 18.1-mile A-train Rail Trail is nearing completion and there are many sections of the trail that are currently available for the general public to enjoy:
Denton Branch Rail Trail  – Ride and enjoy this 8-mile portion of the trail which is complete and runs from the Euline Brock Downtown Denton Transit Center (DDTC) to Swisher Road in Lake Dallas. Trail access points include the City of Denton, City Hall East at the north trail head on Hickory street. Other major points of access include the Golden Triangle Mall area at Loop 288 near Target, North Central Texas Community College (NCTC) at Corinth Street and 15 other public street crossings.
Lewisville Hike and Bike Trail – Cyclists can ride on the first portion of the trail (Hebron Station to Old Town Station) which was completed in early 2015. This summer, DCTA plans to finish construction from Old Town Station to the Highland Village/Lewisville Lake Station to finish the entire trail. In total, this portion of the A-train Rail Trail will be 6.6 miles.
Looking Ahead – The Texas Department of Transportation (TxDOT) will construct the last phase of the 3.5-mile portion of the A-train Rail Trail that will run from Swisher Road in Lake Dallas to Kelton Road in Hickory Creek, as well as the portion of the trail that will cross Lewisville Lake, as part of the I-35E expansion (Kelton Road to Garden Ridge).
Completion of the entire A-train Rail Trail will connect each of the agency's rail stations and provide pedestrians and bicyclists a safe opportunity to travel the entire trail or take a break and ride the A-train or Connect Bus.
Tell us how you plan to celebrate National Bike Month in the comment section below!
---
Sign up for Updates
"*" indicates required fields