News to Use
Case for Transit: A-train Boosts Local Economy and Job Force
March 26, 2018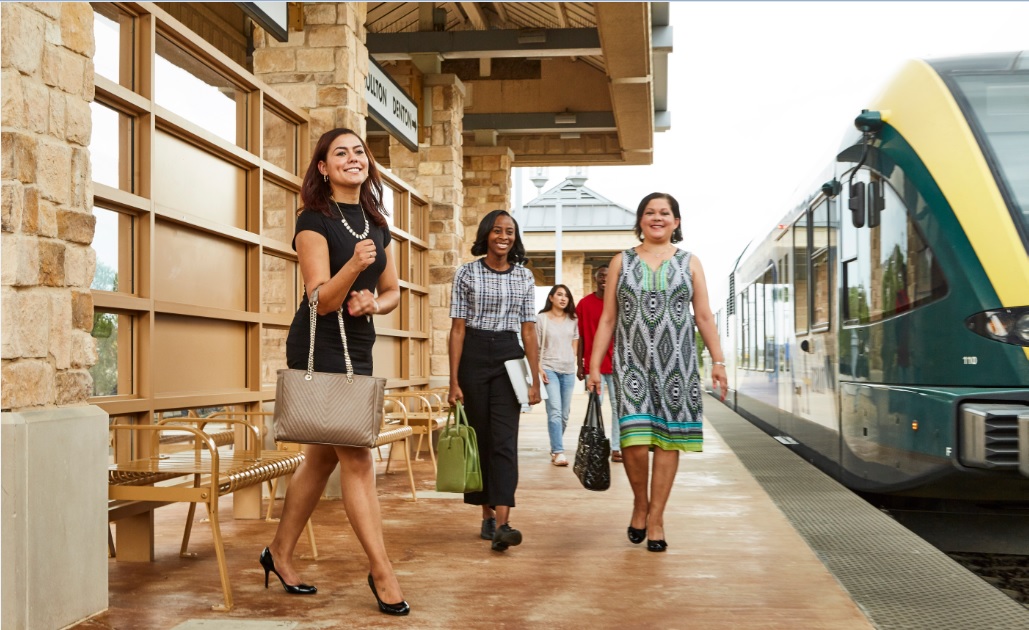 We've recently released a new study in partnership with the Antero Group, an innovative and nationally recognized planning and engineering consulting firm, which leverages local and national statistical sources and conducted case studies of local transit-oriented development that highlights the business case for transit in Denton County.
Since opening in 2011, our A-train commuter rail service has attracted new professionals and businesses, spurred new market investment, and expanded the countywide tax base while providing an alternative form of transportation to address air quality and cost-of-living. In addition to other countywide strengths, including a high quality of life, skilled workforce and a welcoming environment to new land development, the A-train has helped to build the local economy.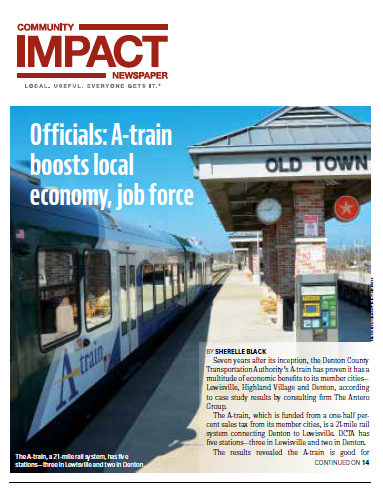 Our study was recently featured in Community Impact newspaper which includes commentary from the City of Highland Village and City of Lewisville, our president Jim Cline and Antero Group representatives. Many A-train benefits featured throughout the article include:
Increased tax value and benefits
Making Denton County competitive for corporate relocations
Transit-oriented development opportunities
Supporting cleaner air in Denton County
Reduction in cost of living
In addition to benefits, the article features key information on DCTA's rider base and how the agency plans to address train ridership. Check out the story for yourself and drop a comment below on your thoughts on the article and how the A-train has benefited Denton County!
---
Sign up for Updates
"*" indicates required fields