News to Use
Celebrate National Train Day with DCTA!
May 6, 2014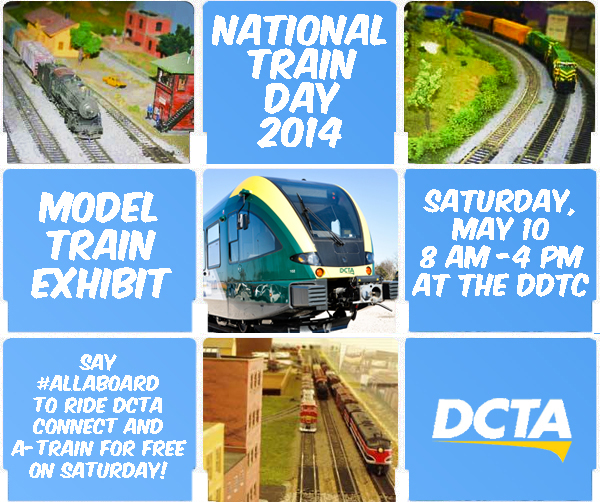 This Saturday, May 10, has been designated as National Train Day and we here at DCTA are doing a few things to celebrate!
We have partnered with the Denton Area Model Railroad Club who will be on site at the Euline Brock Downtown Denton Transit Center (DDTC) with a model train exhibit. This is free to the public and will be from 8 a.m. to 4 p.m.
We also are encouraging everyone to take DCTA services, including the A-train and Connect bus systems, for free on Saturday. Just say "All Aboard!" to the fare collector to get a free ride all day Saturday!
---
Sign up for Updates
"*" indicates required fields