News to Use
Come Visit Us at the Denton Arts & Jazz Festival!
April 25, 2014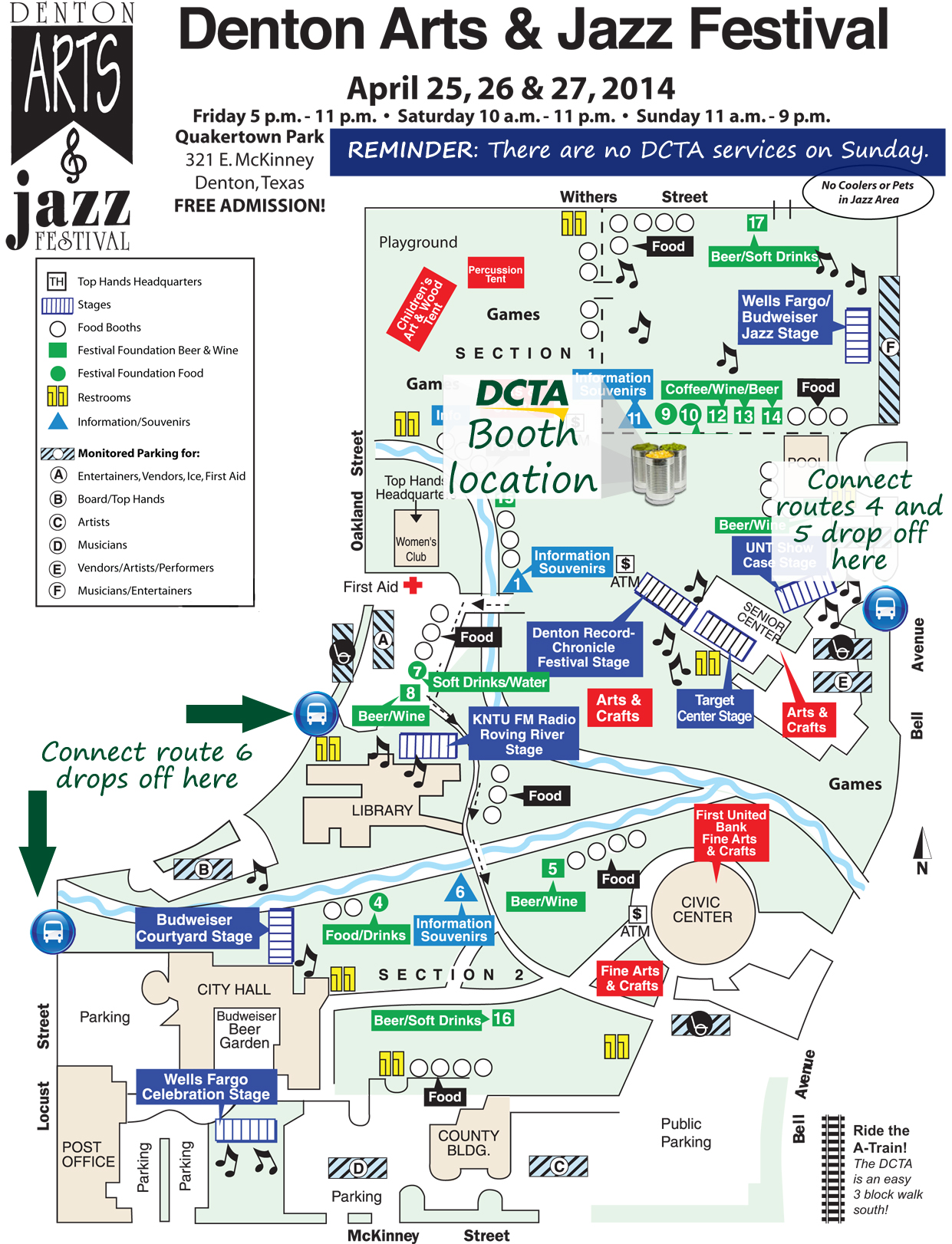 Curious about this weekend's Denton Arts and Jazz Festival? Here's everything you need to know!
Connect Routes 4, 5 and 6 will drop off at Quakertown Park. Bus service will end at 8:30 p.m. Friday night and 6:30 p.m. on Saturday night. For those who wish to take the A-train (which just just a short three-block walk away from the park!), the final train will depart the DDTC at 11:15 p.m. Friday night and 11:53 p.m. Saturday night.
We will be accepting non-perishable food items at our booth that will be given to Serve Denton, a non-profit entity that will then split up the donation equally among other non-profits in the area. For more information, see our news release.
For a full lineup of events for the festival, visit their website.
---
Sign up for Updates
"*" indicates required fields