News to Use
Corporate Pass Program: A New Way to Commute
February 9, 2016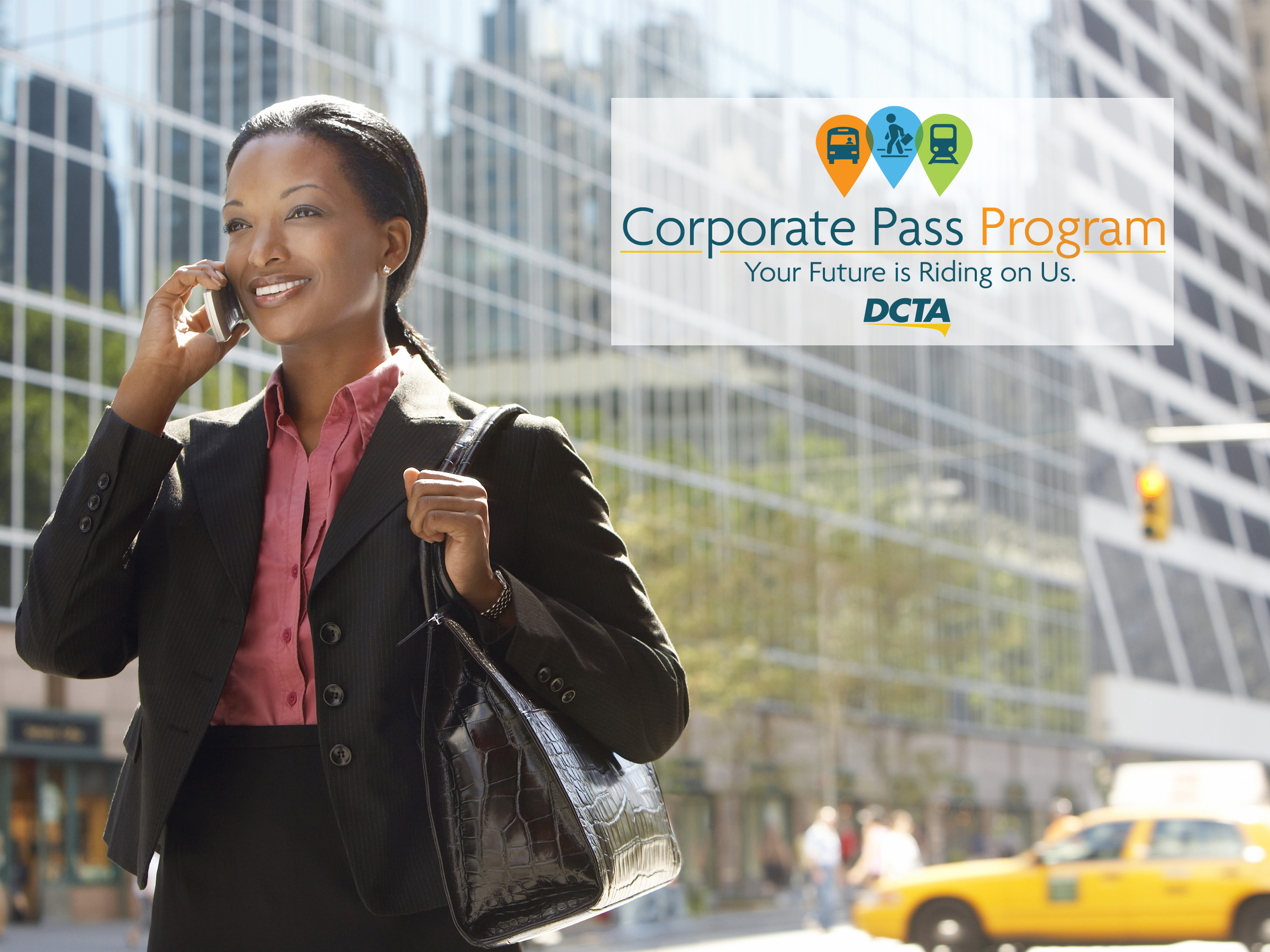 Anyone who has spent time on I-35E lately knows that traffic can be a headache and make you late for work. Maybe you've thought about taking public transit, but you don't know where to start. With our new Corporate Pass Program, we take a lot of the guesswork out of the equation.
This program allows us to partner with your employer to provide reduced-cost, sustainable transportation for you and your colleagues. But we don't stop there. As part of this partnership, we offer training on the program and our services to someone in your workplace, who can then answer any questions you might have. If you both get stumped, our Corporate Pass Program representative or DCTA's customer service department would be more than happy to help.
The program is simple. The more local or regional annual passes your company purchases, the bigger the discount it receives. Then, your employer has the option to cost-share with you or completely subsidize the price of the passes. Discounts are available on purchases of as few as five passes, so employers of all sizes can benefit.
Concerned about location? If you live in Denton County, you are eligible for the program no matter where you work. If you work in Denton County, you are eligible for the program no matter where you live. You just need a regional pass if you are connecting to DART, The T or the TRE.
So why not spend your commute reading, working, or relaxing? When you arrive at work on-time and without stress, everyone wins. Plus, who doesn't want a smaller carbon footprint? Bring the Corporate Pass Program to your workplace by contacting DCTACorporatePass@dcta.net today. We will work with your employer to figure out the best plan for you and your colleagues. You can also learn more at www.RideDCTA.com.
---
Sign up for Updates
"*" indicates required fields