Rider Tips
Spreading DCTA Love Throughout Denton County
February 15, 2016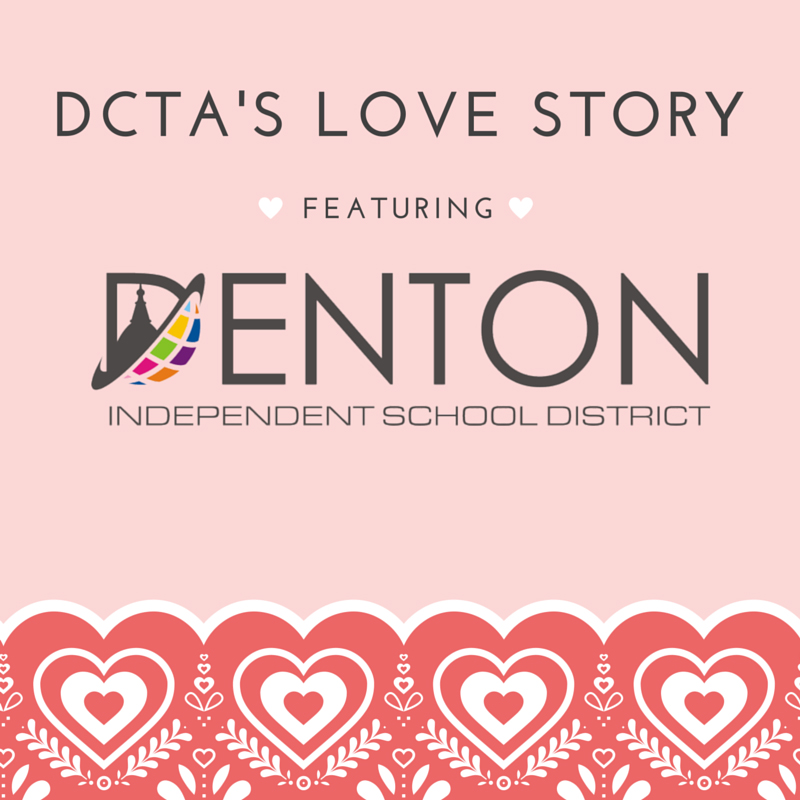 Much like a good love story, DCTA is consistently in search of a happy ending. Many of those happy endings come to fruition by way of new and longstanding partnerships throughout our community.
Currently, DCTA is partnering with Denton ISD to provide a safer route for Ryan High School students who travel along East McKinney Street on foot to get to school and home each day. The shortage of sidewalks near Ryan High has been a community concern for quite some time and DCTA is excited to be at the table to help develop a solution.
Families with students living within two miles of the campus, known as the Parent Responsibility Zone, are responsible for determining how the child gets to and from school each day. The partnership between DCTA and DISD has identified a semester-long pilot program that would allow students in the Parent Responsibility Zone to use DCTA's Connect Bus service rather walking to school.
The pilot program would allow participating students access to DCTA Connect Route 3, which offers transportation both eastbound and westbound from Ryan High. In addition to avoiding road construction and traffic on foot, Right High students would now have the ability to utilize DCTA services when it best suits their schedule. From early-morning sports practices to afternoon extracurricular activities, DCTA Connect Route 3 would serve as a resource to the students and their daily commute.
A happy ending can be found in almost all situations when you are dedicated to making a difference in your community. DCTA is proud to partner with DISD, as well as many other community organizations and businesses, to make even more happy endings come true!
---
Sign up for Updates
"*" indicates required fields