News to Use
DCTA Completes Repairs to Morse Street Crossing in Denton
October 13, 2023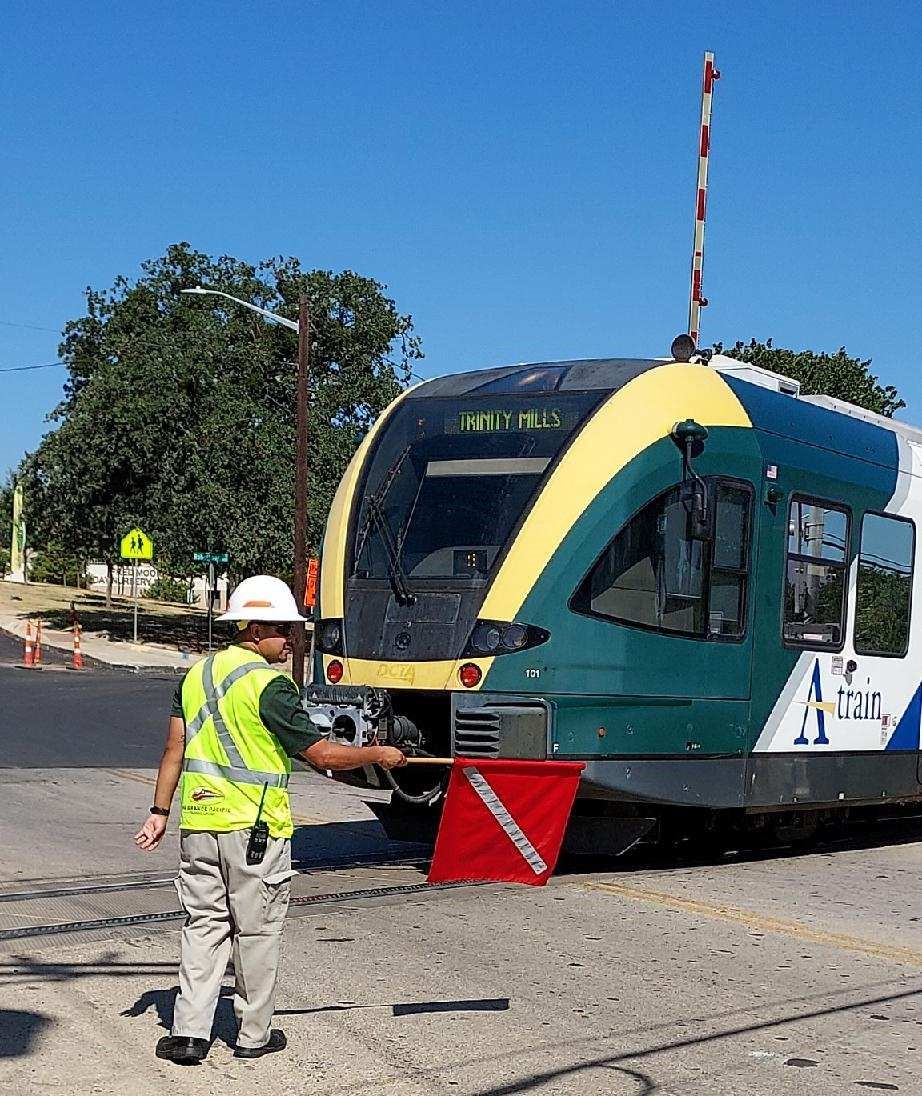 Quiet Zone status resumes as federal requirements are now met
Denton County Transportation Authority (DCTA) has completed crossing gate repairs at the Morse Street crossing location, ending the requirement for train horns to sound at the crossing. Repairs were completed on October 12, meaning the grade crossing can now return to its normal status as a "Quiet Zone."
In early August, the electronic control mechanisms for the Morse Street crossing gates were severely damaged in a power surge incident which destroyed many of the crossing's electrical components and circuitry.
Immediately following the power surge incident, A-trains began to stop at the Morse Street crossing and wait for flag men to clear passage as the trains sounded horns and bells, all required under federal regulations in that situation.
Within a few days, initial repairs were completed, allowing trains to resume moving through the crossing at normal speeds.
However, until new gate controllers could be delivered, the repairs could not be fully completed to the extent that the requirements to resume observing the crossing as a "Quiet Zone" were satisfied.
DCTA is procuring additional spare gate controllers to prevent long outages in the future.
We thank you for your patience and understanding during this time period.
---
Sign up for Updates
"*" indicates required fields