Features and Profiles
DCTA & GoZone Teams Give Back to the Community
September 6, 2023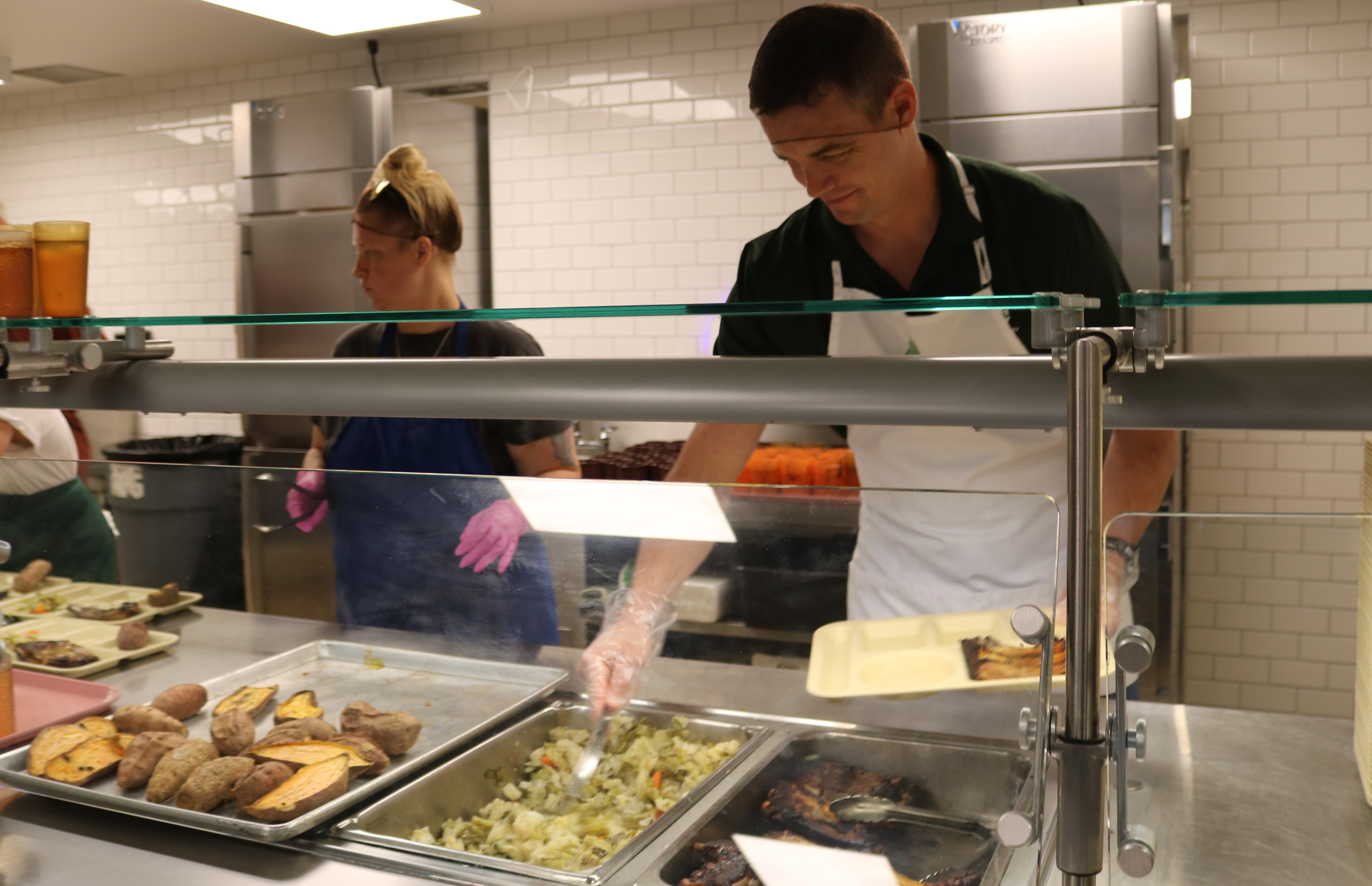 The Our Daily Bread, Together With Monsignor King Outreach Center in Denton had a slightly different look on September 6th. Inside the center, a group of volunteers from Denton County Transportation Authority (DCTA) and its GoZone rideshare partner Via, took on the mission of feeding and caring for the homeless together with the center's regular staff.
Leading the way, DCTA CEO Paul Cristina served the main course, baby back ribs, and the side cabbage salad. Chief Operating Officer Maurice Bell served the DCTA cake, with able assistance from Via partners Jo-El Perryman and Lindsey Griffin. Chief Financial Officer Sherrelle Evans-Jones delivered tray after tray of hot food to the guests, joined by Mobility Services Manager Kevin Thompson, and they followed up with fresh iced tea all around. DCTA Community Relations Manager Mary Worthington handled the DCTA giveaway items and coordinated the event.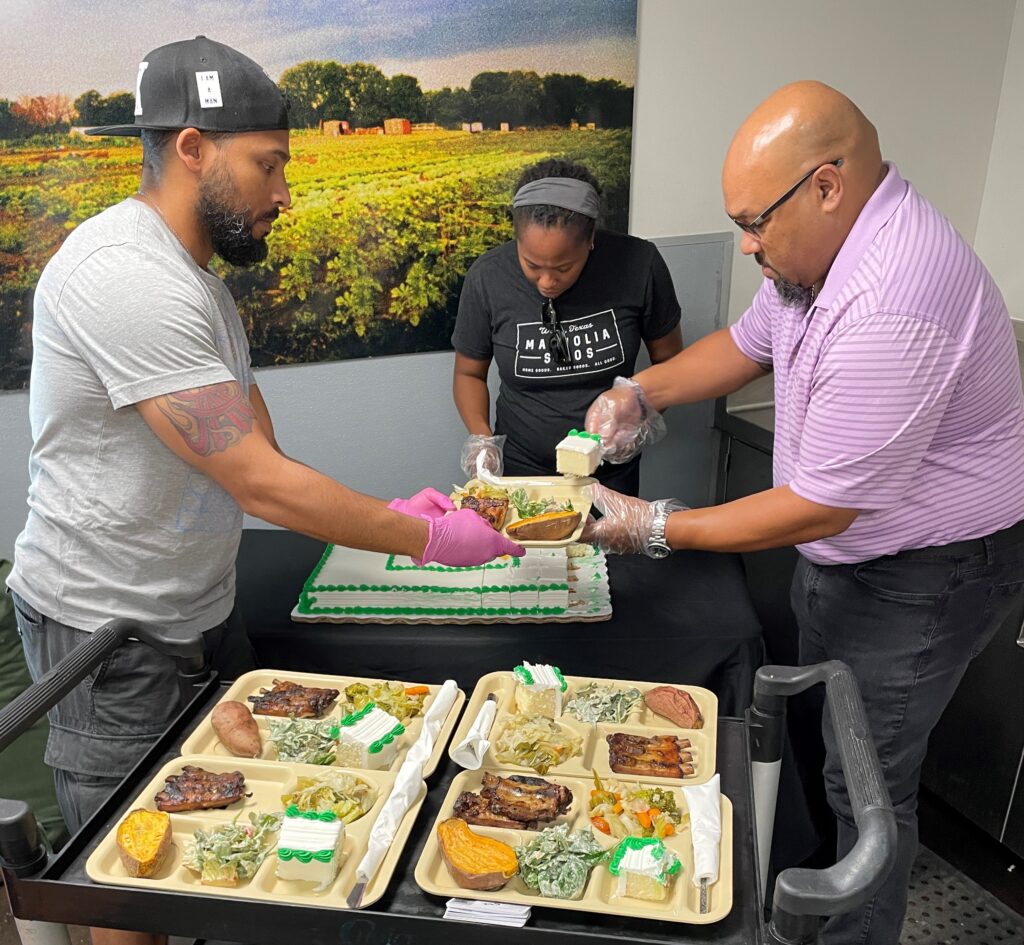 These DCTA and GoZone volunteers were there to give back to the community, in conjunction with the second anniversary of the launch of GoZone on-demand rideshare service in Denton County.
"Today is pretty special," said ODB Development Director Trish Brooks. "It means a lot to our guests because GoZone is a part of their daily lives."
Located on North Loop 288 in Denton, Our Daily Bread serves the community by operating a new center that has eliminated many barriers to services that the homeless have experienced. The outreach center is helped in its mission by the services provided from DCTA, including a bus stop for Connect Route 3, as well as GoZone rideshare.
"As an organization, we purchase GoZone passes so that our guests can get to medical appointments, or get here, and GoZone makes sure that's not a problem for our guests," said Ms. Brooks.
Whether nourishing the body or filling the need for transit options, DCTA and GoZone are proud to provide service to the community in many forms.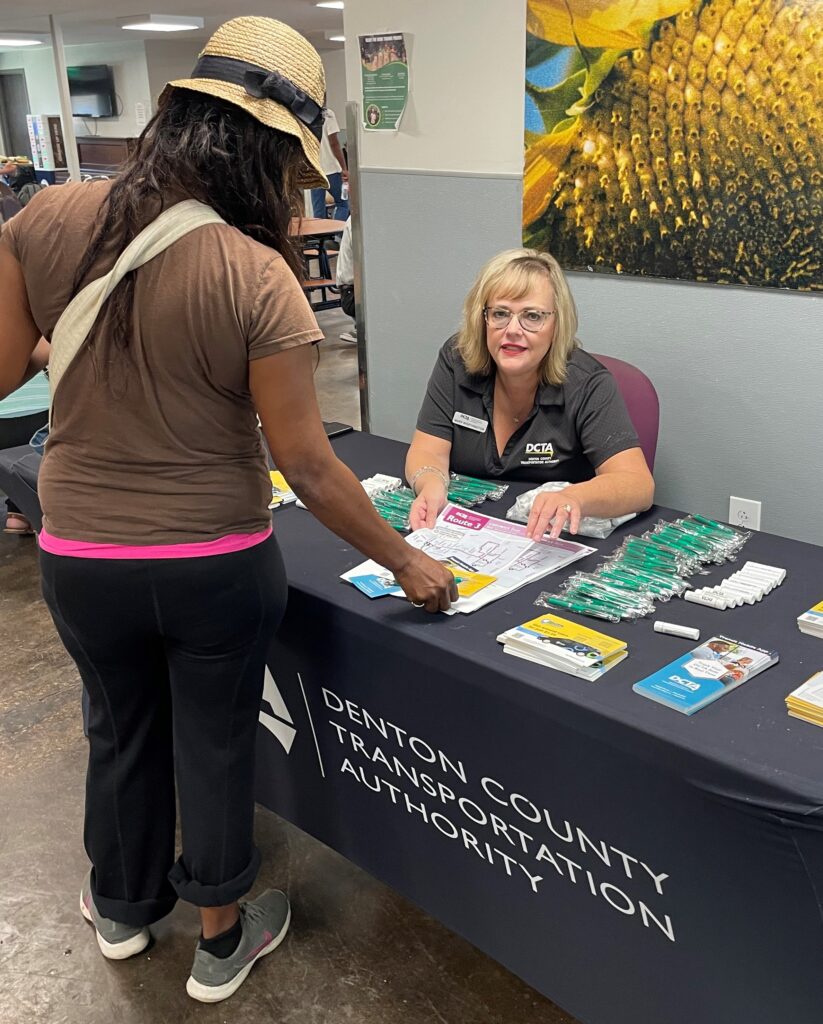 ---
Sign up for Updates
"*" indicates required fields