Features and Profiles
Three Transit Love Stories to Brighten Your Day
February 10, 2021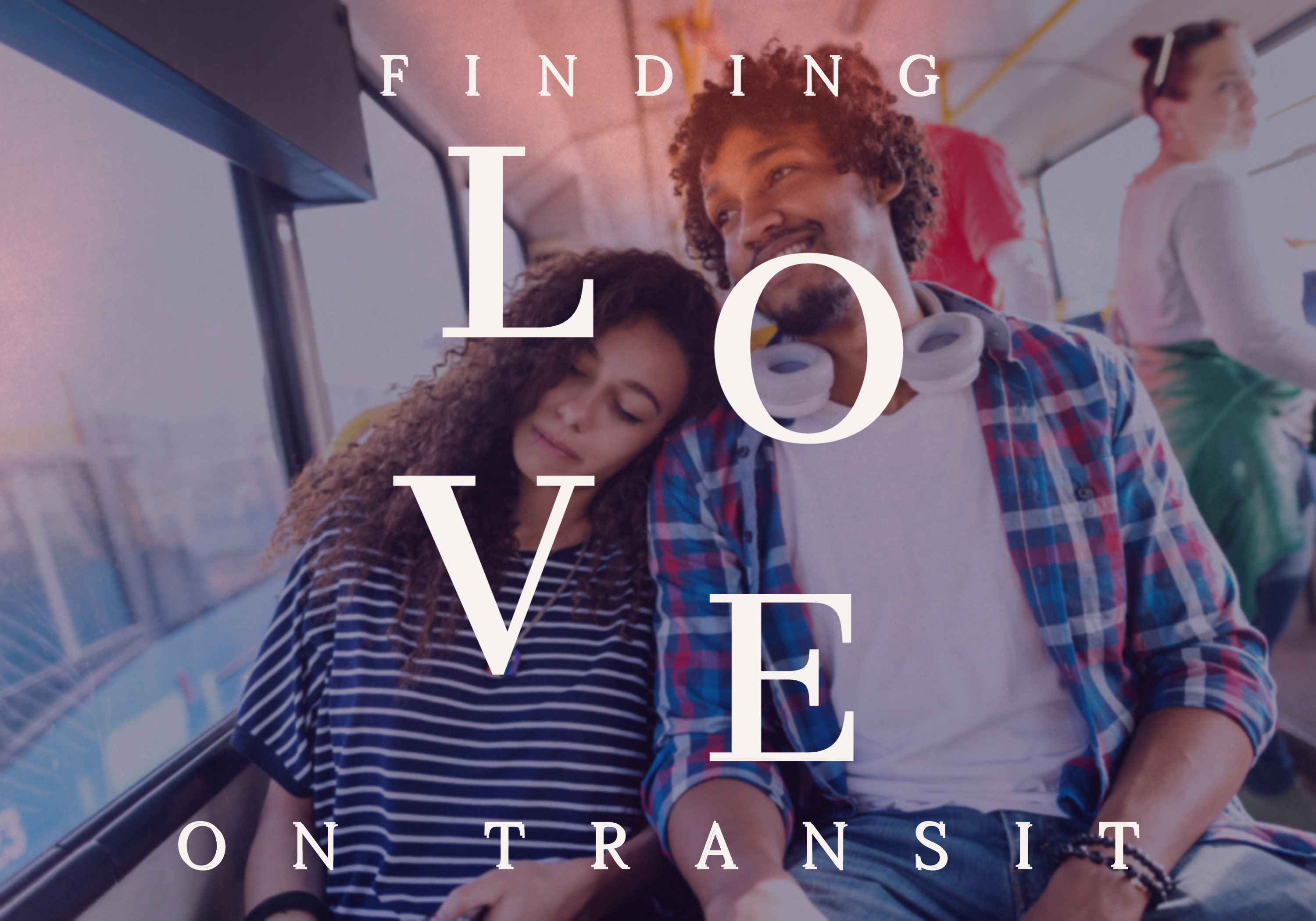 February is the month of love, and what's more romantic than finding that special someone across the bus aisle on your daily commute? Now, we know most couples don't find their first spark on the seats of a train, but when it does happen, public transit finds creative and memorable ways of bringing us together.
In honor of Valentine's Day, we scoured the internet and found our top three transit love stories to share with you. Keep reading and get the tissues ready!
Making Googly Eyes on the Subway
From the schoolyard stories of passing notes in class, we meet Miriam Gottfried and Trevor Williams from New York. After making googly eyes at each other on the train, Williams passed his business card along through a "curmudgeonly older woman." They began dating and when Williams was ready to pop the big question, he of course had to propose on the New York Metro. After hiring an acapella group to pose as passengers, he got down on one knee as they sang in unison. Check out the video below to relive this magical moment in transportation history and read the full article in the New York Times!
Finding a Career and a Bride (and bonus stories!)
Passengers aren't the only ones who meet their special someone on public transit. In Utah, new bus driver Levi and supervisor Christine became fast friends and found themselves feeling something more. Now, while we don't condone dating your supervisor, we think exceptions can be made for the love of your life. They kept their relationship a secret and were so nervous to tell their supervisions. Turns out, all they needed to do was fill out a form with HR disclosing their relationship! Read this cute quote below from Levi and visit the Ride UTA website to read the whole story and bonus stories!
"The first day I took the wheel of a bus, the future love of my life, Christine, coached me through the nerve-racking experience. Christine was my trainer and there was definitely a strong attraction since we first laid our eyes on each other. Still, we kept it professional as Christine corrected me from hitting curbs while navigating the CVTD bus system."
Year-Long Crush Turns into Marriage…Eventually
We've all experienced rejection. But what happens when you're rejected and then have to see that person on your daily commute for eight months? Talk about awkward. That's what happened to Zoe from London. After crushing on who she called "train guy" for a year she finally gave him a letter with her contact info. Unfortunately, he had a girlfriend at the time and let her down nicely. They were then only passing strangers for another, rather awkward, eight months. But out of the blue he reached out to her since he was now single! Sometimes that public transit patience pays off. They lived happily ever after of course! Read the full story here and check out an interview below with Zoe!
We hope you enjoyed our transit love stories! Which story was your favorite? Let us know in the comment section below!
---
Sign up for Updates
"*" indicates required fields