Features and Profiles
DCTA CEO Paul Cristina featured on CEO Spotlight with David Johnson of KRLD
August 23, 2023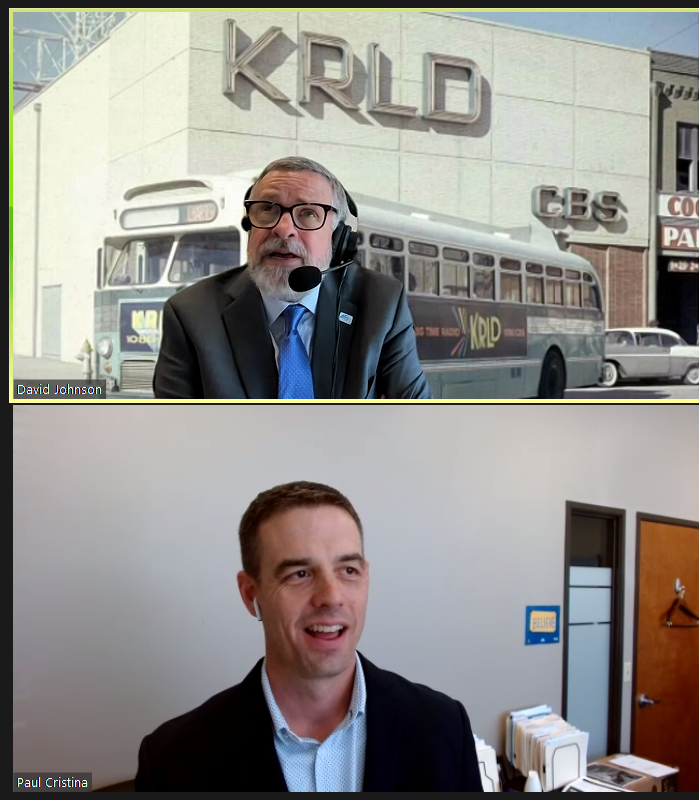 Discussing the potential for future transit in Denton County on the podcast
Denton County Transportation Authority CEO Paul Cristina spent some time last week talking with legendary DFW radio reporter David Johnson, host of "CEO Spotlight" on KRLD NewsRadio 1080.
Their ten-minute conversation touched on many topics, starting with the opportunity for transit in Denton County, the sixth-fastest growing county in the United States.
Click here to listen to the podcast version of the interview.
One fascinating bit of trivia about David Johnson is that he served as one of the original members of the Board for Dallas Area Rapid Transit, so he knows his transit!
You can check out all of David Johnson's recent "CEO Spotlight" interviews here: www.krld.com/ceo, or listen to his business reports daily at :24 and :54 on the hour on KRLD NewsRadio 1080 in the Dallas Fort Worth area.
---
Sign up for Updates
"*" indicates required fields