News to Use
DCTA Sees Big Ridership Growth Across All Services
March 28, 2023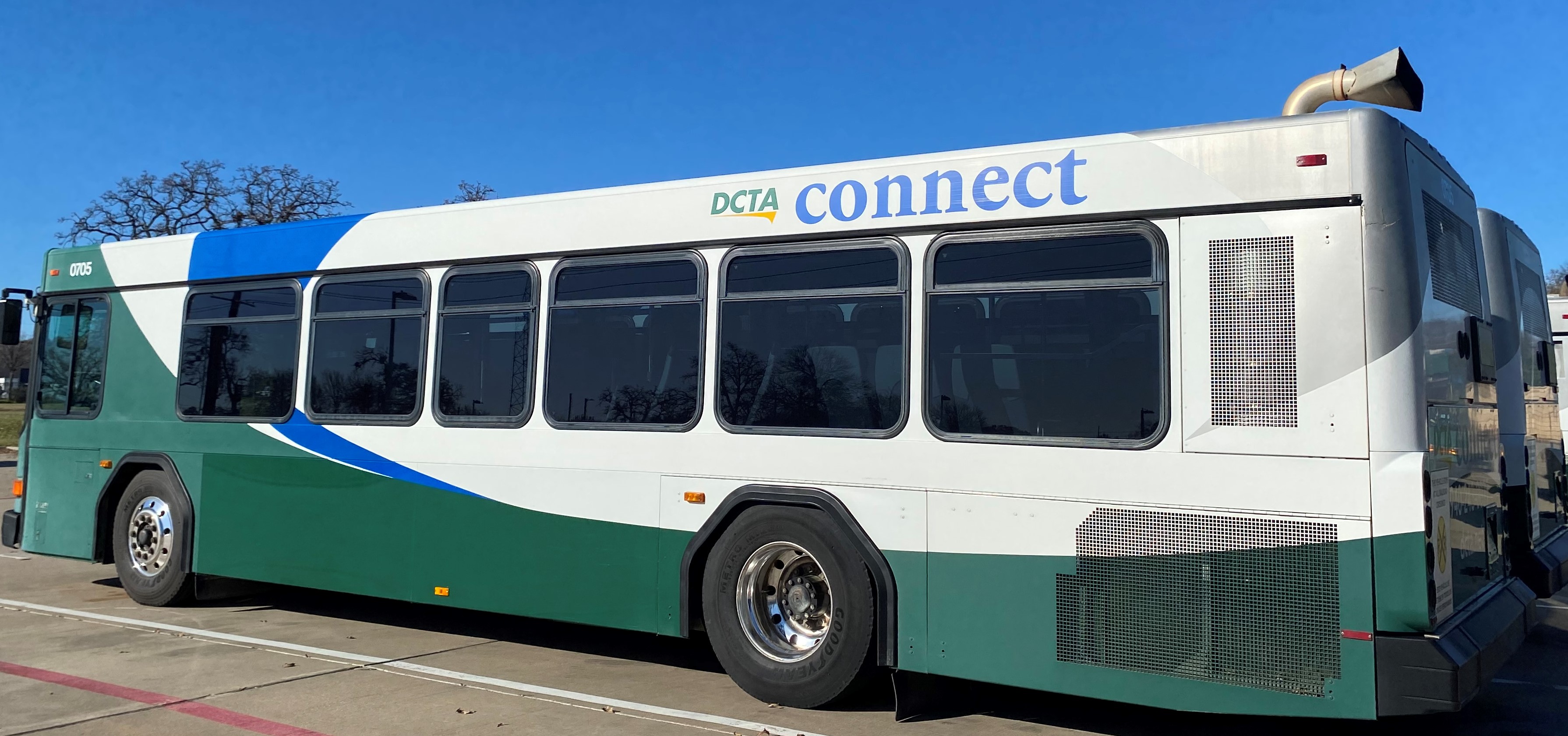 With momentum increasing, agency seeks to grow public transit, fill team positions
Denton County Transportation Authority is seeing tremendous growth in ridership across all its transit services this year over last year, continuing its steady return to ridership levels not seen since 2019. DCTA internal data shows ridership across the agency up nearly 40-percent through February 2023 compared to the same period last year.
"We're seeing positive signs of growth evident across the entire enterprise, and that's a really good indicator that we're doing well in our journey to restore ridership following the pandemic," said Paul A. Cristina, CEO of DCTA. "And while we're rebounding in ridership, DCTA is also working to ensure we provide great service and great customer care."
The A-train commuter rail line saw a 53.5% jump in boardings from February 2022 to February 2023, even though an ice storm significantly impacted ridership over the last three days of the month. Boardings on the A-train saw a similar increase in January 2023 over January of last year, indicating rail riders are consistently coming back.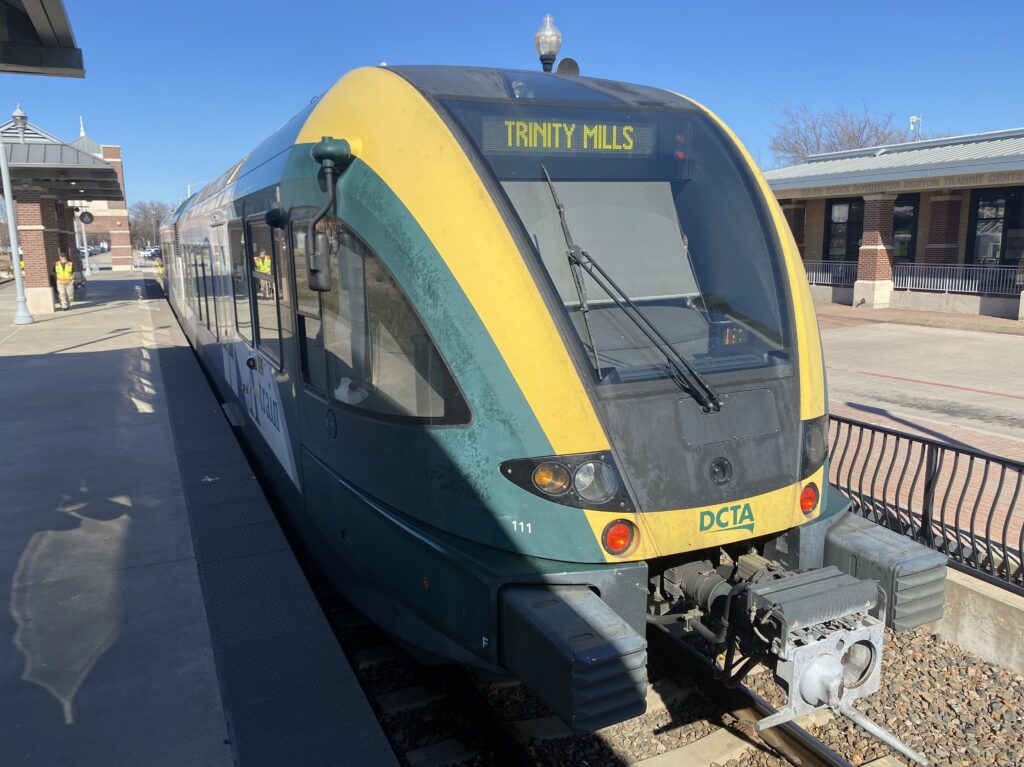 Even more impressive, GoZone ridership went up 56.1% in February of 2023 over the same month last year. GoZone, DCTA's on-demand rideshare service, is seeing wide adoption and acceptance by the residents of Denton County, as the system set a record in January 2023 with more than 71,000 rides completed. In addition, GoZone in March recorded a major milestone with one million completed rides in its first 18 months of operation.
"The great adoption of GoZone rideshare in Denton County has made it one of the most widely used demand-response services in the United States," says Mr. Cristina. "The high usage of GoZone in the Denton and Lewisville/Highland Village zones tells us there was an unmet need for affordable and customized transportation service in our community, and we are happy that customers have found it so easy and useful."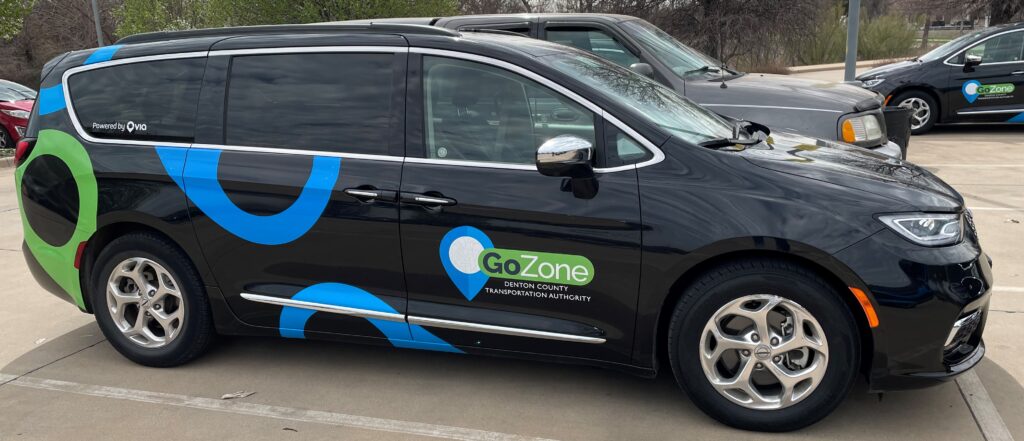 Not to be outdone, DCTA's bus services are also experiencing a major jump in ridership this year over last year, with passenger levels on Connect Bus (serving Denton), UNT Campus Shuttle and other fixed route services marking a combined 48% rise in ridership in February 2023 over February of 2022. In particular, Connect Bus service in Denton saw an 81% increase in ridership in February of 2023 following a change in service and increase in bus frequency that started on January 1, 2023.
"Seeing Connect Bus ridership nearly double in the first two months after we adjusted frequency and service shows we are on the right path," says Maurice Bell, DCTA's Chief Operating Officer. "Our team is continuing to study ways we can implement bus services in tandem with and balanced with GoZone to make them each more effective in our community, and hopefully allow us to expand the service areas for both."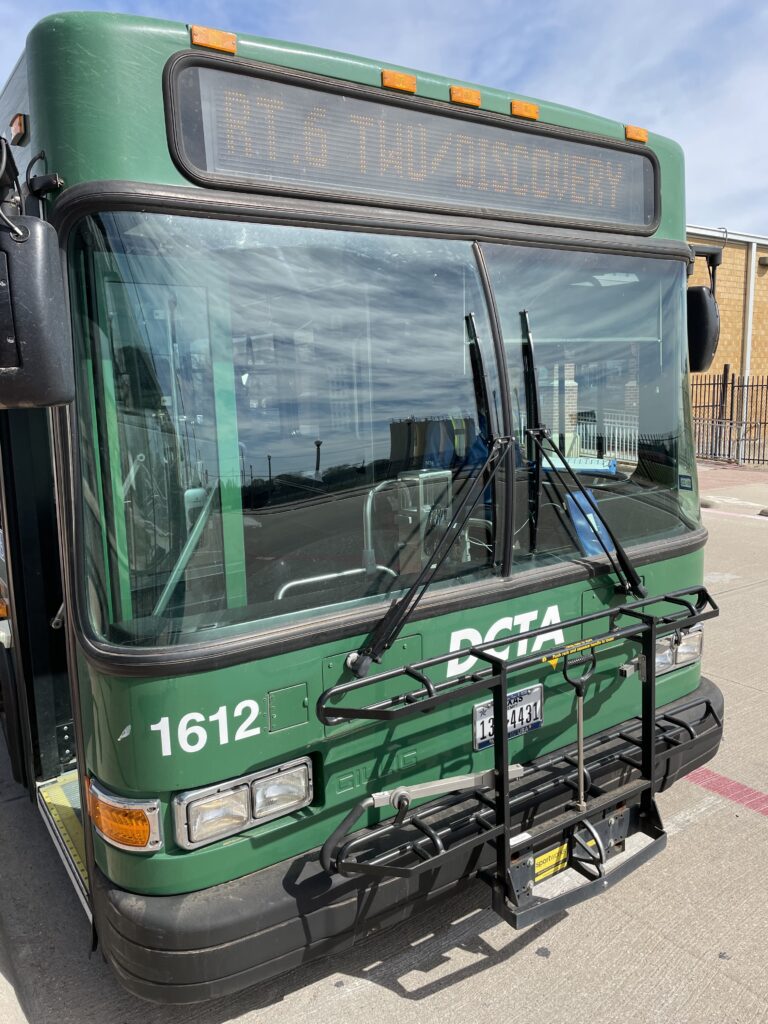 Individually, the specific Connect Bus routes retained after January 1 are showing dramatic improvement in boardings for February of 2023 over February of a year ago:
Connect Route 3 – up 44%
Connect Route 6 – up 123%
Connect Route 7 – up 79%
Those numbers are even more impressive when you factor in that bus service was not in operation for four weekdays in February due to the ice storm late in the month.
The overall growth of all these transit services makes DCTA one of the nation's best transit agency comeback stories in the wake of the COVID-19 downturn. DCTA is among the 30% of transit agencies in the nation that can report a return to pre-pandemic ridership levels.
In addition to growing ridership, DCTA is also working to grow and build its internal team. The agency and its operating partners are seeking to hire team members in a wide variety of positions, from bus drivers and mechanics to rail operators, managers in bus and rail, and administrative positions including roles in Finance and Marketing & Communications.
Interested applicants are encouraged to visit the DCTA Careers page where they will find posted job opportunities from DCTA and its North Texas Mobility Corporation (NTMC) subsidiary, which operates and manages the bus fleet. You can also find a link to the career page for DCTA partner Rio Grande Pacific Corporation, which sub-contracts with the agency to operate the A-train commuter rail line.
DCTA is proud to be an Equal Opportunity Employer supporting diversity in the workplace. Full-time employees enjoy competitive salaries, and a comprehensive benefits package including medical, dental, vision and savings plan.
---
Sign up for Updates
"*" indicates required fields