Rider Tips
DCTA's 2018 State Fair of Texas Travel Guide
October 15, 2018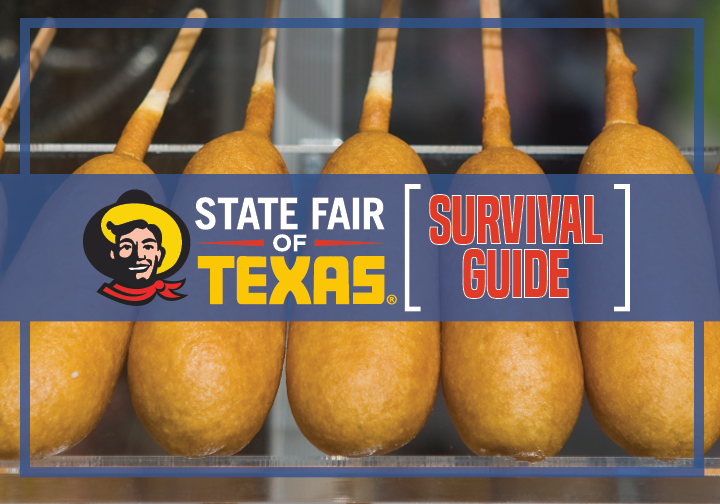 It's that time of year again… where the "howdy" is bigger than life and the corn dogs are fried to your delight! If you're anything like me, you look forward to the State Fair of Texas (and the Fletcher's corn dogs) every year!
And this year, you can get to the State Fair with DCTA easier than ever. Purchase a State Fair of Texas ticket through DCTA for $13.50 and get a local DCTA pass for free. That's a $21 value! Think of all the corn dogs and funnel cakes you can purchase with the savings!
We all know that any fair can sometimes be expensive, so find the best way to save a penny on DCTA's State Fair of Texas online toolkit. DCTA has done all the heavy lifting for you, so just link to the information that's most helpful when planning your trip. And don't forget to download DCTA's Transit Tracker mobile app to see the real-time arrival and departure information for the schedules that work best for you and your fair-going crew.
I'm totally pumped to take my annual selfie with BigTex and try some of the award-winning fair foods like Fernie's Hoppin' John Cake with Jackpot Sauce (what's Jackpot Sauce?) and the Cotton Candy Taco. I also plan to check out the Fair's new Home on the Range attraction where my little one can try the "hands on" farm-to-market activity and check out the petting zoo (all indoors and away from any heat).
If you're planning to head to the State Fair of Texas this year, what are you looking forward to? Share your new fair food obsession or an annual fair tradition below!
---
Sign up for Updates
"*" indicates required fields