News to Use
DCTA's Guide to #Dentoning
June 21, 2016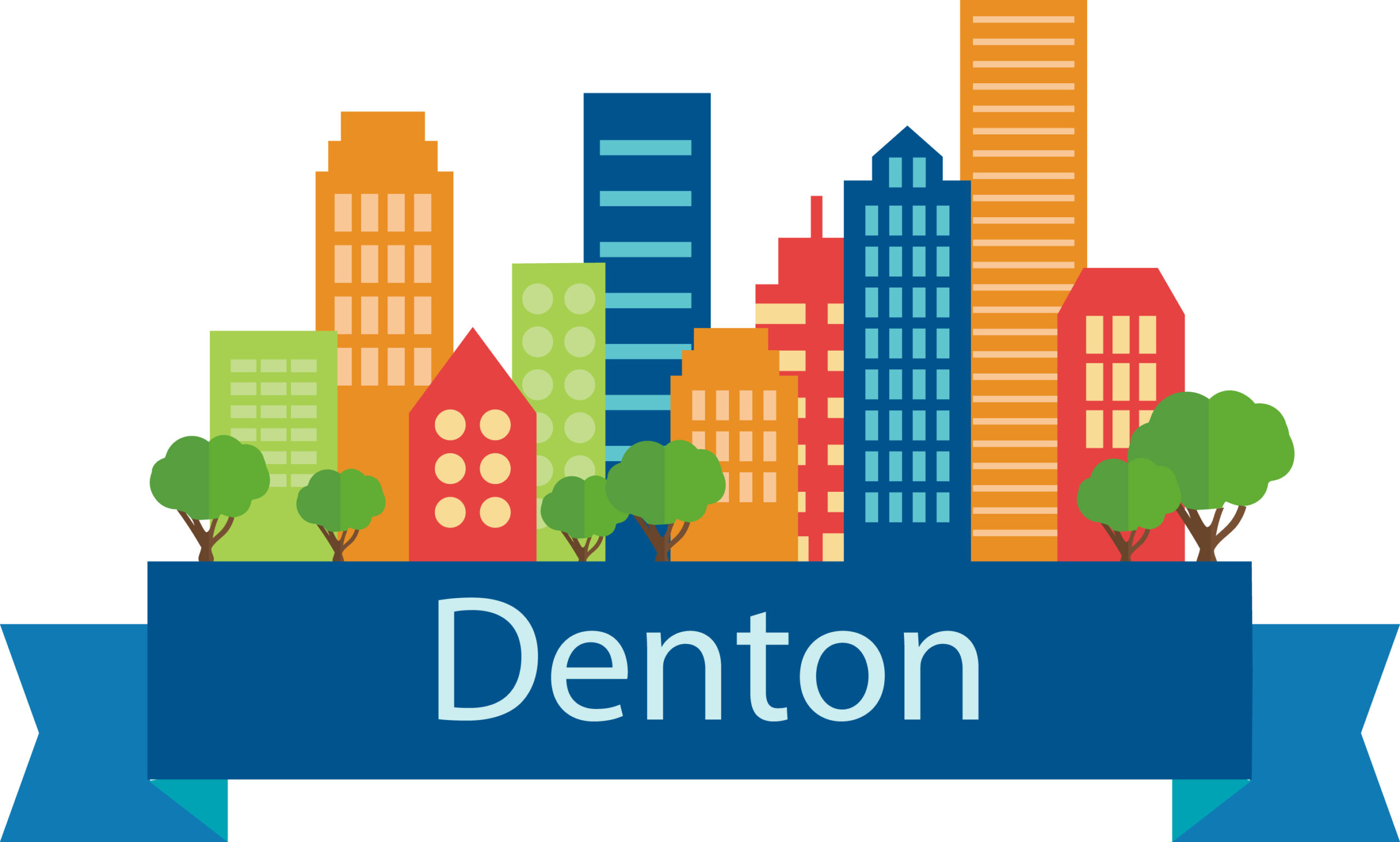 Looking for a bustling town that offers a small-town feel and exposure to the spectacular live music scene? Well, look no further than Denton, Texas. With its iconic downtown square, abundant fairs and festivals, and rolling green hills, Denton is the perfect place to spend the day or even the weekend!
As one of our member cities, Denton has direct access to our A-train and Denton Connect Bus service. Having the ability to use mass transit invites visitors into Denton as well as offers Denton residents an easy and convenient way to explore the DFW Metroplex.
If you find yourself with a free evening or a weekend where you're looking for something to do, we encourage you to head to Denton (and take the A-train there)! Here are some of our favorite Denton sites, bites and sounds:
The Square
Built in 1896, the Courthouse-on-the-Square is one of Denton County's most celebrated and iconic artifacts. Restored in 2004, the courthouse is home to the Courthouse-on-the-Square Museum as well as John B. Denton's grave. Lectures, exhibits and community-organized events are scheduled throughout the year keeping this local gem an active site for experiencing the past. You should also check out all of the boutiques and restaurants that make up the historic Square.
Little Chapel in the Woods
Found on the Denton campus of Texas Woman's University, you'll find a chapel like no other. Built in 1939, the chapel was designed by regional architect O'Neil Ford and was dedicated by First Lady Eleanor Roosevelt. The entire structure, including the stained glass, stone work and lighting, were all completed by the young women attending the school at the time. The Little Chapel in the Woods is a great place to host a wedding or religious ceremony, or just visit when you're in the mood for an amazing view.
LSA Burger Co
Have you been looking for a killer burger and a cold beer? Try LSA Burger Co for a hearty and delicious gourmet burger and outstanding fries. The atmosphere downstairs showcases the state's musical legends and trailblazers, while the rooftop patio provides live music and great views. Not in the mood for a burger? No worries. LSA Burger Co has you covered with an extensive menu of soups, salads and "not burgers." And let's not forget their full bar. For more information about LSA Burger Co, visit http://www.lsaburger.com/.
Hannah's Off the Square
Talk about delicious… Hannah's Off the Square brings you "Upscale Comfort Food" that's made with local North Texas products. Their Napa Valley Chop Chop salad is beyond flavorful and is guaranteed to make you look forward to coming back, and their Crunchy Coconut Fish Tacos are the only way to do lunch properly. And if you have leftovers, you can even take them home in a recyclable to-go box. Hannah's makes meals from the community and for the community. For more information about Hannah's Off the Square, visit http://hannahsoffthesquare.com/about.php.
Dan's Silverleaf
If live music is what you're seeking, then Dan's Silverleaf is where you need to go. Offering live music every day of the week, Dan's Silverleaf is the mecca for discovering new talents, supporting local musicians, or catching some tunes from groups who tour all over the country. With its divey, unpretentious and welcoming vibe, Dan's Silverleaf id the perfect place to meet up with friends or stop in for a listen and a drink. For more information about Dan's Silverleaf, visit http://danssilverleaf.com/.
Harvest House
Talk about having it all. The Harvest House is a beer garden, coffee shop, juice bar and live music venue all in one! They pride themselves on cultivating a sustainable community of friends who bond over music, art, food, friendship, gardening and all things Denton. Their vibe is chill and earthy and will make you feel more comfortable than ever. Their array of craft beers on tap is extensive and their quirky juices and eats will satisfy any palette. For more information about Harvest House, visit http://www.dentonharvesthouse.com/.
We've shared ours now you have to share yours! What are your favorite Denton hang out spots? Tell us in the comment section below.
---
Sign up for Updates
"*" indicates required fields