News to Use
Take Action on Clean Air Action Day
June 24, 2016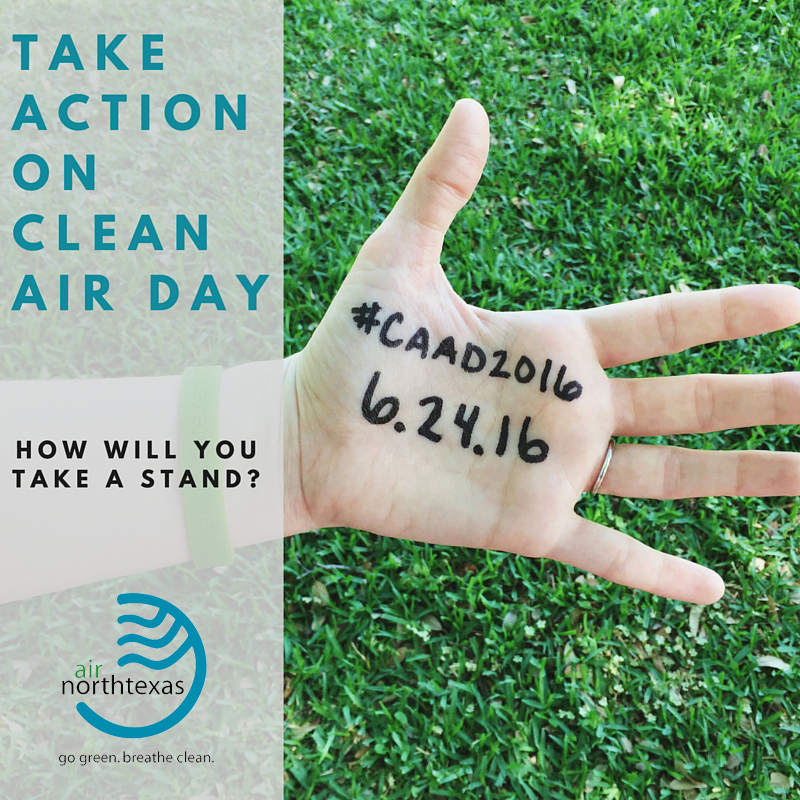 Today is Clean Air Action Day. On this day, Air North Texas challenges everyone to help do their part in improving air quality. We encourage all of North Texas  to try these different alternatives, tips and tricks to help make a difference in emending the air that we breathe.
Ride Public Transit
Public transit efficiently gets people where the need to go while producing significantly less air pollution. Ditching your car keys for a more eco-friendly and convenient mode of transportation is a great way to take action against air pollution.
Use Energy Efficient Bulbs
How could light bulbs help improve air quality? Replacing only one light bulb with an energy-efficient light bulb in every American home would reduce greenhouse gas emissions by nine billion pounds, or about the amount from 800,000 cars, according to the U.S. Environmental Protection Agency Reports. Sounds like a great way to save money and also help the ozone!
Bring Your Lunch                              
Did you know that lunchtime is the peak hour for ground-level ozone? Your car emits the most pollution during short trips. Instead of driving to a restaurant for lunch, stay indoors. Pack a lunch in your reusable bag before you leave in the morning and save gas during lunch.
Tell a Friend
Encouraging someone else to do their part in making cleaner air choices is key. It all starts with one person. Together, you both can make a difference!
What clean air choices will you make on Clean Action Day? Tell us in the comment section below and check out more clean air tips here: http://www.airnorthtexas.org/cleanair.asp
---
Sign up for Updates
"*" indicates required fields