Fun Things To Do
Downtown Denton is a Great Transit Destination
April 12, 2012
DCTA met with the Downtown Denton Task Force today to discuss future service changes and to discuss ways DCTA and our downtown Denton partners can collaborate to build ridership and bring visitors to Downtown Denton. Downtown Denton has so many g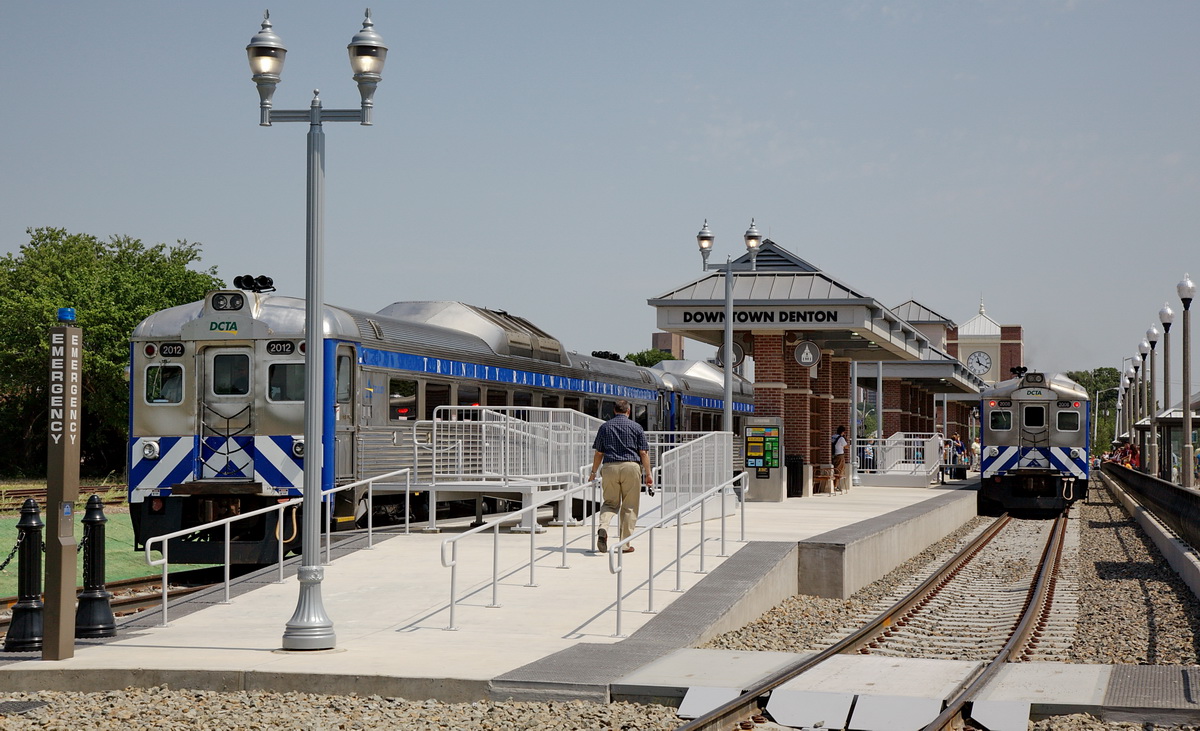 reat things to offer visitors – food, music, art and history. And transit is a great way to discover it. The A-train's northern most terminus is just a few blocks east of the square and DCTA has five Connect routes that traverse through the heart of downtown.
DCTA always enjoys hearing from our communities and constructive comments are appreciated. Today we came away with some things that we can do better – communication, collaboration, and service enhancements. We hope others in attendance gained a better realization that we are trying to provide the most effective, efficient service within our existing financial constraints. We are commited to growing our service responsibly so that we can meet the needs of our commuters and our community in a sustainable way.
Downtown Denton is a great destination filled with great businesses and great people and we hope the presence of bus and rail transit can be a jewel in an already shining crown.
Note: DCTA loves speaking to special groups. You can email us if you are interested in scheduling a presentation – info@dcta.net.
---
Sign up for Updates
"*" indicates required fields