News to Use
First Quarter State of the Agency
February 3, 2016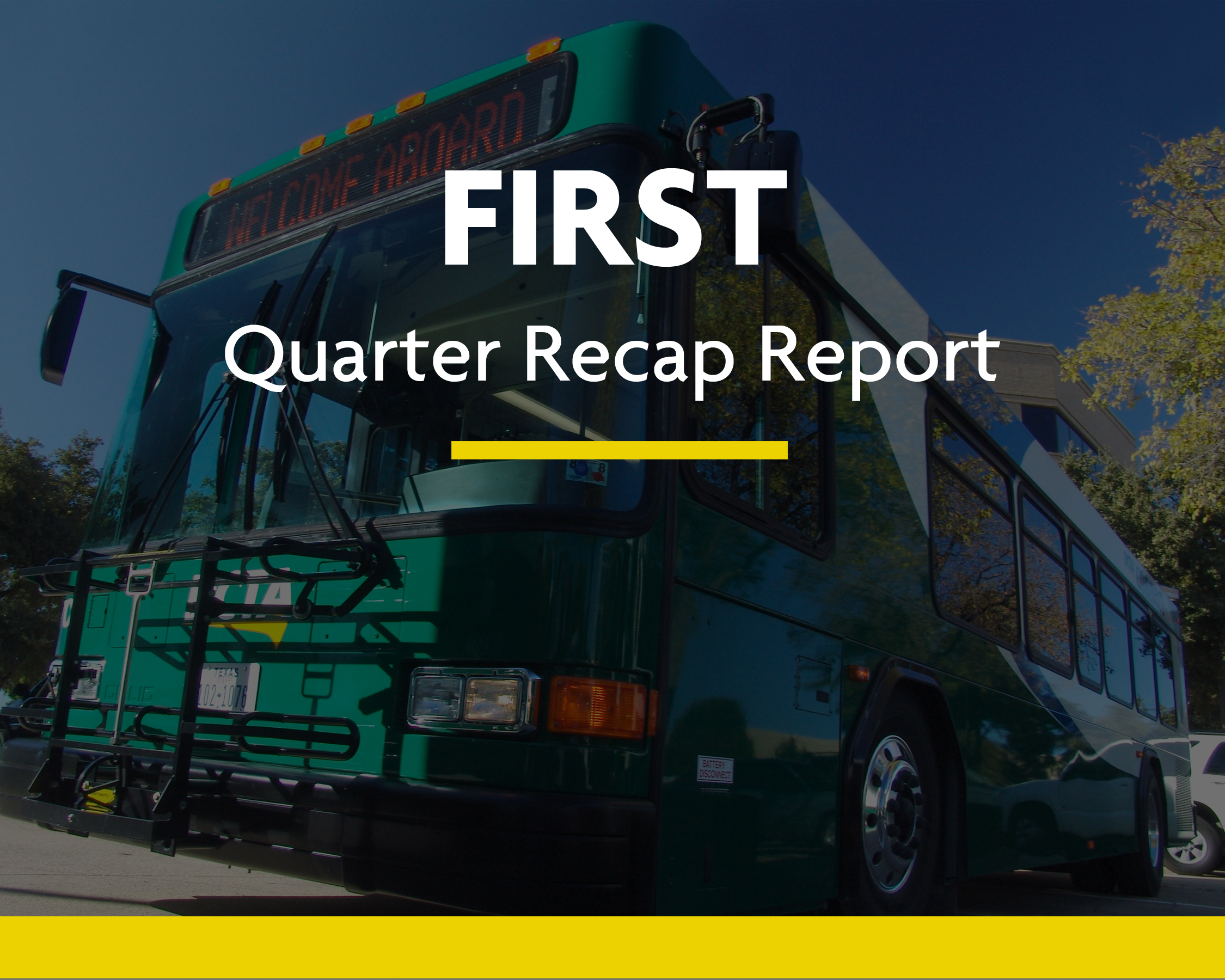 It's no surprise that Denton County is growing like gangbusters. In 2014, Denton County was the ninth fastest growing county in the state, with a 3.3 percent increase of people moving to the area. So how do all of these folks get from Point A to Point B? Well, DCTA would like to think that we have a hand in that game.
DCTA continues to work closely with the North Central Texas Council of Governments (NCTCOG) to ensure DCTA's corridors are included in the Mobility 2040 Transportation Plan, we are active in working with member cities to identify transit oriented development opportunities, and we continue to identify and cultivate prospective partnerships within the North Texas region. These are just some of the ongoing initiatives DCTA is proud to share thus far in 2016.
DCTA continues to manage our financial resources to prioritize safety, reliability, and overall service. Our budget is used by staff and the Board to establish goals and deliver the services defined in the agency's Service Plan. DCTA has been awarded the Distinguished Budget Presentation Award by the Government Finance Officers Association for eight consecutive years. DCTA has also earned high marks for ensuring transparency of the agency's financial records with the Platinum Leadership Circle Award for online public access to financial documents, and the Government Finance Officer Association of the United States and Canada's Certificate of Achievement for Excellence in Financial Reporting.
The DCTA transportation system is critical to keeping Denton County moving – both in a literal sense and in support of affordability, accessibility, equity and protecting our environment. The first quarter of our fiscal year has been a success and we look forward to continued growth and great news to share over the next few months.
---
Sign up for Updates
"*" indicates required fields