Rider Tips
UPDATE: Ride Public Transit for a Healthier Heart
February 4, 2016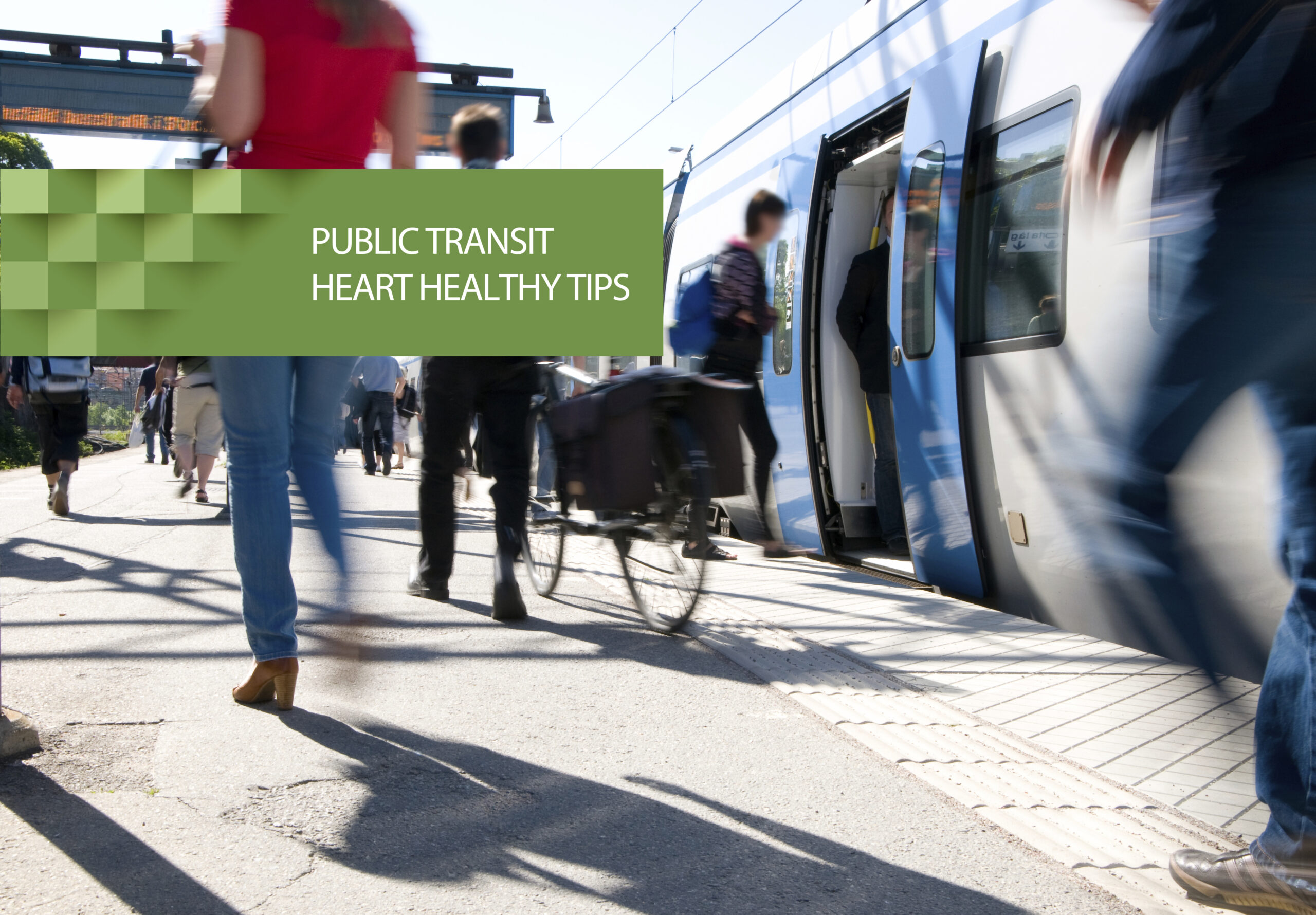 Taking advantage of public transportation can benefit you in many ways – including better health! Several recent studies have found that use of public transportation delivers numerous health and safety benefits, including having lower risk of high blood pressure, diabetes, and being overweight.
In honor of American Heart Month, here's some info on how DCTA can help you keep your heart healthy!
Riding Public Transit Can Strengthen Your Heart?  Yes!
Instead of driving your car, ride the DCTA Connect Bus or A-train to work, shopping, and other activities! A recent study by the Centers for Disease Control found that people who use public transportation get, on average, an additional 8 to 33 minutes of physical activity per day, just from walking or biking to and from their transit stops. That's more than three times the amount of physical activity per day than most non-transit riders get!
Relaxing on a bus or train and leaving the driving to DCTA also enhances your heart health by eliminating the stress that comes from daily driving in highly congested areas. Speaking of congested traffic areas, an additional study found that public transit produces significantly less air pollution per passenger mile than a standard car, which can help alleviate triggers for illness and disease, including headaches, fatigue, respiratory diseases, cardiovascular problems and more. Even healthy people are found to be sensitive to emissions exposure. By enhancing your own heart health, you're also contributing to the greater good!
Take the Next Step: Schedule a Short Daily Walk.
According to the American Heart Association, walking is the simplest way to start living a healthier lifestyle – and it delivers multiple benefits! It increases your heart rate, strengthens your heart, and increases blood circulation through your body, bringing more oxygen and nutrients to your organs. This simple form of exercise also increases your lungs' ability to take in oxygen, lowers blood pressure, helps to reduce body fat, and improves blood sugar and cholesterol levels.
So take that first step and enhance each day with a 30-minute walk on our A-train Rail Trail!  Equipped with rest areas, benches and trash cans along its 19-mile length, the trail provides pedestrians and cyclists with a safe and scenic pathway for exercise, leisurely getaways, and access to all five A-train stations, from the Downtown Denton Transit Center (DDTC) to our Hebron Station in Lewisville.
Get Your Heart Health Rolling by Riding Your Bike!
Another great way to boost your cardio-wellbeing is riding a bike to-and-from your bus or A-train stop, or enjoying the scenic route along our A-train Rail Trail! Two recent studies found that just 20 minutes of cycling in a day can cut your risk of heart disease by a whopping 50 percent.
On DCTA, your bike is a welcome passenger! Most of our buses are equipped with exterior bike racks, and our A-train has convenient interior bike racks that leave aisles free for passenger foot traffic. If you haven't ridden a bike since you were 10 years old, or if you're new to biking altogether, it's okay!  Everything in small steps! Click here to watch our quick step-by-step instructional video on how to load your bike easily onto our buses and A-train.
DCTA can help you feel better in more ways than one!  For more cardio tips during American Heart Month and throughout the year, check out www.heart.org/HEARTORG.  Ready to integrate some of the heart-healthy activities we've described into your weekly regimen? Leave us a comment about which suggestions you're looking forward to following through on, or if there are any we might have left out!
---
Sign up for Updates
"*" indicates required fields