Fun Things To Do
Fun Things to Do in March!
March 1, 2016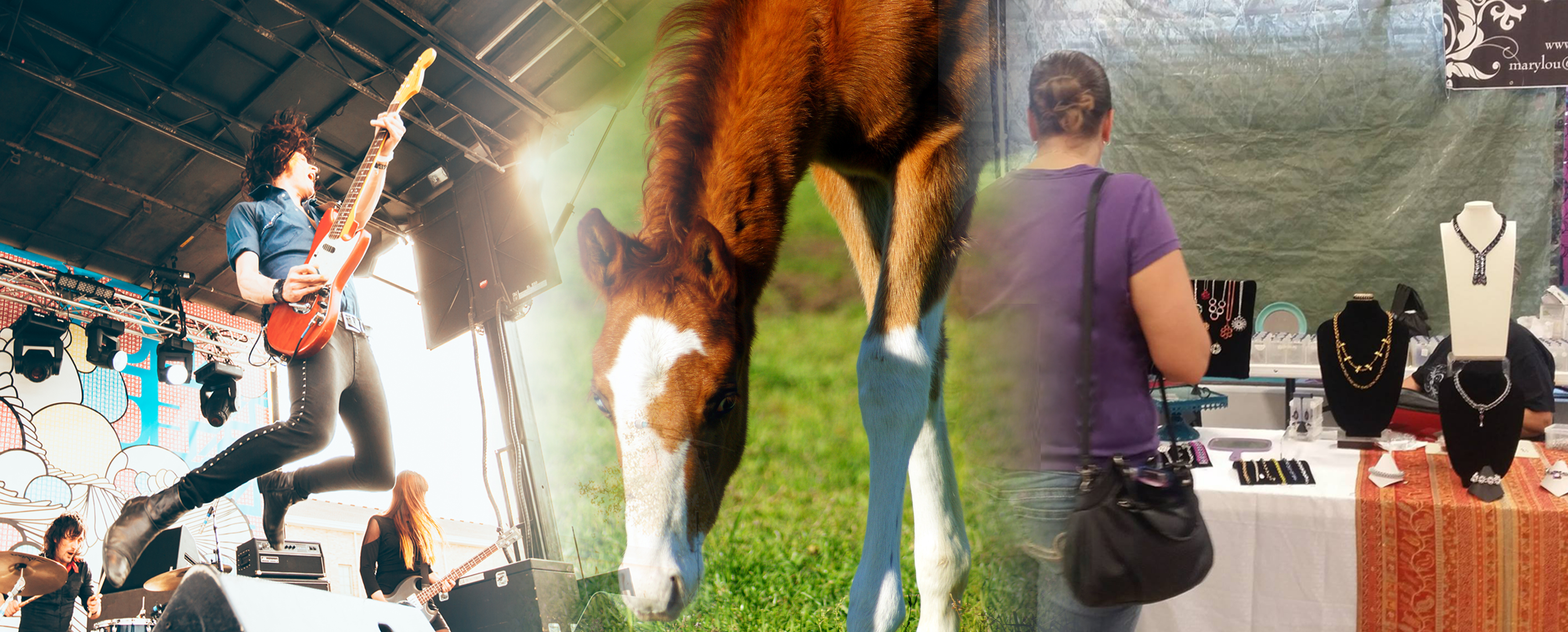 March has a lot to offer if you're looking for some fun things to do. We've got you covered and can get you to all the fun events, plays and community markets throughout Denton County!
"Into the Woods" Musical (March 4 – 5, 2016)
"Into the Woods" presented by the Music Theatre of Denton will be held at the Campus Theatre on March 4 – 5, 2016, starting at 7:30 p.m. This adventure follows multiple characters such as Cinderella, Little Red Riding Hood and Jack and the Beanstalk who each have their own wishes to be fulfilled. Single ticket prices are $20 for adults, $18 for senior citizens and $15 for students and can be purchased at www.musictheatreofdenton.com. Ride the A-train to the Euline Brock Downtown Denton Transit Center DDTC and take a quick walk to the historic Campus Theatre to enter a world of magic and wonder!
Guided Tour of the North Texas Horse Country Tour (March 5, 2016)
The North Texas Horse Country, one of the largest concentrations of horse farms in the United States, offers a variety of breeds and disciplines. Come enjoy this behind the scene tour on Saturday, March 5, 2016, departing from the Denton Area Teachers Credit Union (DATCU) parking lot in Denton at 9 a.m. and returning 3 p.m. The tour will wind through the beautiful North Texas Horse Country aboard a luxury motor coach while a fun and knowledgeable guide narrates the facts and back story of the area. Tickets are $45 which includes snacks, lunch and drinks. Ride Denton Connect Routes 7 to get an up close and personal look at the equine industry! Call the Denton Convention at (940) 382-7895 or visit discoverdenton.com for more information.
Denton's Annual Texas Storytelling Fest (March 10 – 13, 2016)
The Annual Story Telling Fest will take place on March 10 – 13, 2016, from 9:30 a.m. to 7:30 p.m. at the Denton Civic Center. This festival is a non-profit organization dedicated to fostering an appreciation of storytelling as an oral tradition, a performing art, and an educational tool. There will be events such as storyteller concerts, music, Liar's Contest, story swaps, workshops and continuing education. Single concert tickets are $10 at the door. There will also be free events including ghost stories, sacred tales concert, and family concert and kid's activities. Ride the A-train to the Euline Brock Downtown Denton Transit Center (DDTC) and take a brisk walk to the Denton Civic Center to hear all of the creative stories! For more information, visit tejasstorytelling.com. (Note: DCTA does not operate services on Sunday)
35 Denton Festival (March 11 – 13, 2016)
35 Denton is an award-winning musical festival that will take place March 11 – 13, 2016, in the prosperous arts corridor in downtown Denton. The festival will feature an eclectic mix of new artists on the cusp of the mainstream, larger legendary performers and a mix of local DFW and national touring acts. Ride the A-train to the Euline Brock Downtown Denton Transit Center (DDTC) and take a brisk walk downtown to see all the musical entertainment! For more information, visit www.35denton.com.  (Note: DCTA does not operate services on Sunday)
Lewisville HodgePodge Market (March 20, 2016)
The Lewisville HodgePodge Market will be held at the Premier Event Center on Saturday, March 19, 2016 from 10 a.m. to 5 p.m. and Sunday, March 20 from 10 a.m. to 4 p.m. The market will feature booths filled with food, crafts and unique gift items. Admission is $5 per person or $3 per person with a donation of two canned food items which will be donated to the Golden Food Pantry. Children under 12 are free with a paying adult. Ride Lewisville Connect Routes 21, 22 and 23 for your unique shopping experience! For more information, visit www.ggaproductions.org. (Note: DCTA does not operate services on Sunday)
---
Sign up for Updates
"*" indicates required fields