Fun Things To Do
Fun Things to Do: Our Guide to the Ultimate Dad's Weekend
June 10, 2019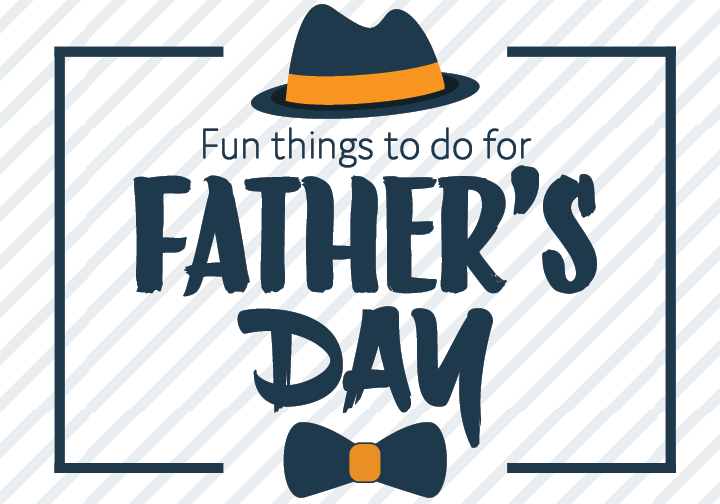 Whether your dad loves being outdoors or is more of a homebody, one thing is for sure — he'll love spending time with you on Father's Day!
Even though we don't operate service on Sunday's, there are so many things to do and events to go to surrounding Father's Day that you can make a whole weekend out of it. From nostalgic concerts and cars to exciting tournaments and contests, here are some ways to make your dad's Father's Day one he will never forget riding DCTA!
Dusty's Dart Tournament (June 14)
Celebrate the end of the week and the beginning of quality time with your dad at Dusty's Off the Square for their Dart Tournament! Kick back with one of their drink specials, throw in $10 for your dad to participate in the tournament and root him on as he darts to victory. Take Denton Connect Route 7 on Friday, June 14 to 119 S Elm Street to sit back and relax with your dad over a drink and some darts!
Harvest Day/Father's Day at the Denton Community Market (June 15)
Sometimes the best gift you can give your dad is quality time…but it doesn't hurt to find a cool keepsake for him, either! Start off Father's Day weekend the right way at the Denton Community Market! While at this year's Father's Day-focused event at the market, you'll be able to find a knick knack your dad is sure to love or some yummy produce you can use to make him a Father's Day meal — all while celebrating him! Take Denton Connect Routes 7 and 8 between 8 a.m. to 12 p.m. on Saturday, June 15 to get to 317 W. Mulberry Street to make it to this year's Father's Day Market!
Our Father's Charity Auto Show (June 15)
If your dad is into muscle cars and vintage trucks, then the Our Father's Charity Auto Show is the perfect event for him! Whether you want to peruse the cars, stop by booths, eat some good food or take your chance at the silent auction, there are so many things your dad will enjoy! Take Denton Connect Route 4 to get to the show from 9 a.m. to 3 p.m. on Saturday, June 15, for only $25 a ticket.
Board Game Night at Chronicles Games, Toys and Collectibles (June 15)
Does your dad love competing and showing off his skills? Join in some friendly (and free) competition at Chronicles Games, Toys and Collectibles' Board Game Night! Bring your own games from home or choose from the vast selection of games they have – whatever you choose will be a blast! Take Lewisville Connect Route 22 to 2401 S. Stemmons Fwy (Suite 1160) any time between 10 a.m. to 5:30 p.m. on Saturday, June 15 to join the fun!
Sounds of Summer: Station 9D (June 20)
If you're not able to spend the Sunday of Father's Day with your dad, don't worry — you can still have a rockin' good time with him! Join other rock fans at the Shops at Highland Village for their free Sounds of Summer Concert Series featuring Station 9D from 7 p.m. to 9 p.m. on Thursday, June 20! This group covers everything "modern rock" — from Third Eye Blind and Matchbox 20 to Nirvana and Tonic, they've got you covered! Take the Highland Village Connect Shuttle to this musical event, but make sure to check the schedule because service ends at 9 p.m. If you can't make this one, you can go to any other show every Thursday in the month of June!
Which event do you plan on attending with dear old dad? Let us know in the comment section below!
---
Sign up for Updates
"*" indicates required fields