News to Use
It's Been A While Since Our Last Blog . . .
June 20, 2012
Sorry, we have been delinquent in our blogging duties. We have been a little busy doing other things so let me catch you up since our last post.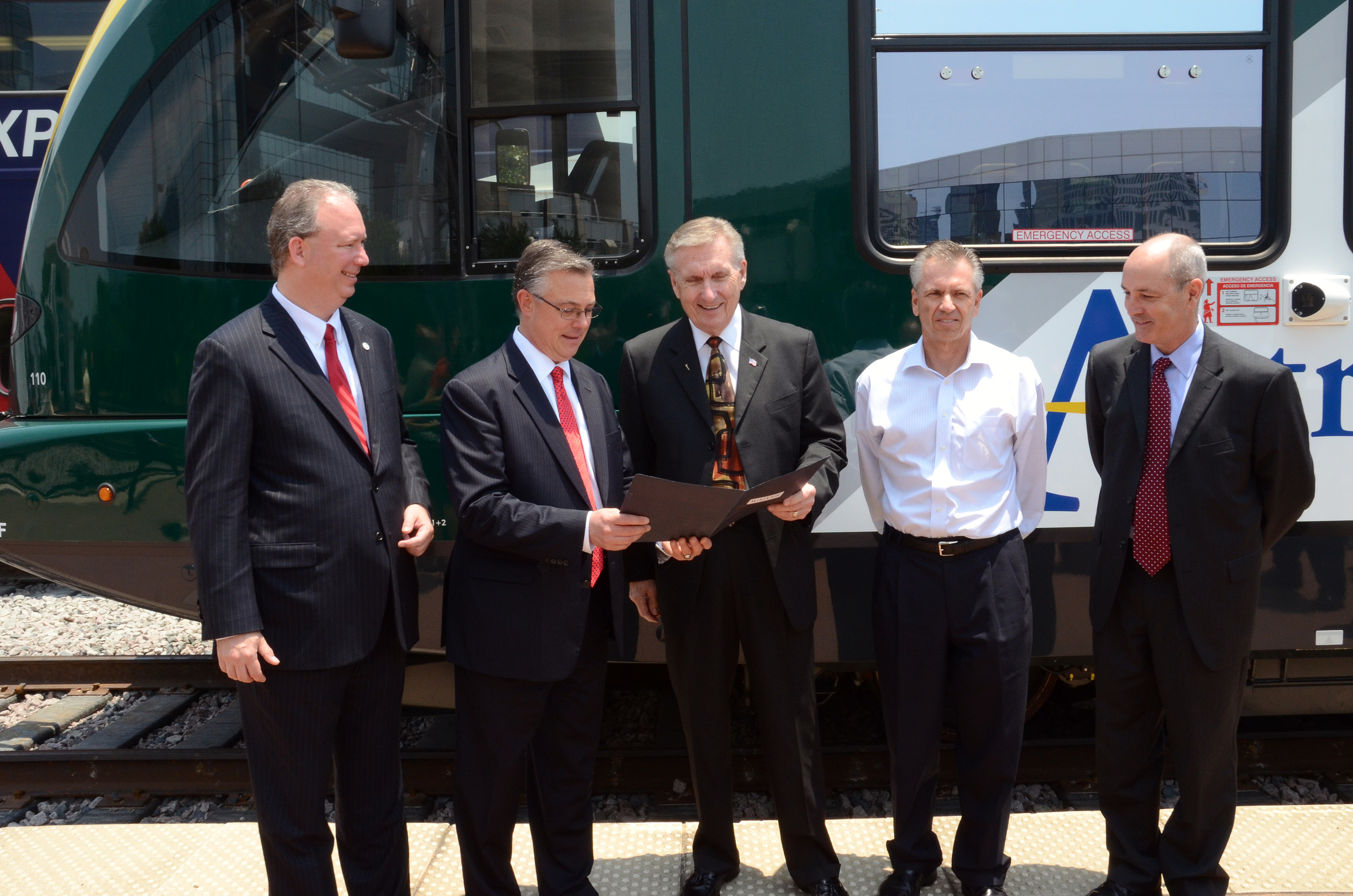 On June 4, 2012, the Federal Railroad Administrator Joseph Szabo presented DCTA and Stadler with an Alternative Vehicle Technology waiver – the first waiver of its kind in the United States. This means that we can operate the new vehicles with the old ones and paves the way for DCTA and other transit agencies to operate lighter, more fuel efficient passenger rail vehicles in corridors that also run traditional rail equipment.  This waiver is a result of years of study and collaborative effort between DCTA, Stadler, LTK Engineering and the Federal Railroad Administration. Full Press Release
DCTA had been working toward intergrating the new vehicles anticipating reciept of the waiver. With the waiver in hand, we started moving a lot quicker to start  the vehicles into operation. On June 16, 2012 we carried our first passengers on the new Stadler GTW. DCTA plans to transition additional vehicles into service over the next few months with a full transition by September. DCTA will return the RDC (silver cars) back to DART as quickly as possible. Here is a glimpse of what the Stadler cars have to offer our passengers. Come for a ride and see for yourself.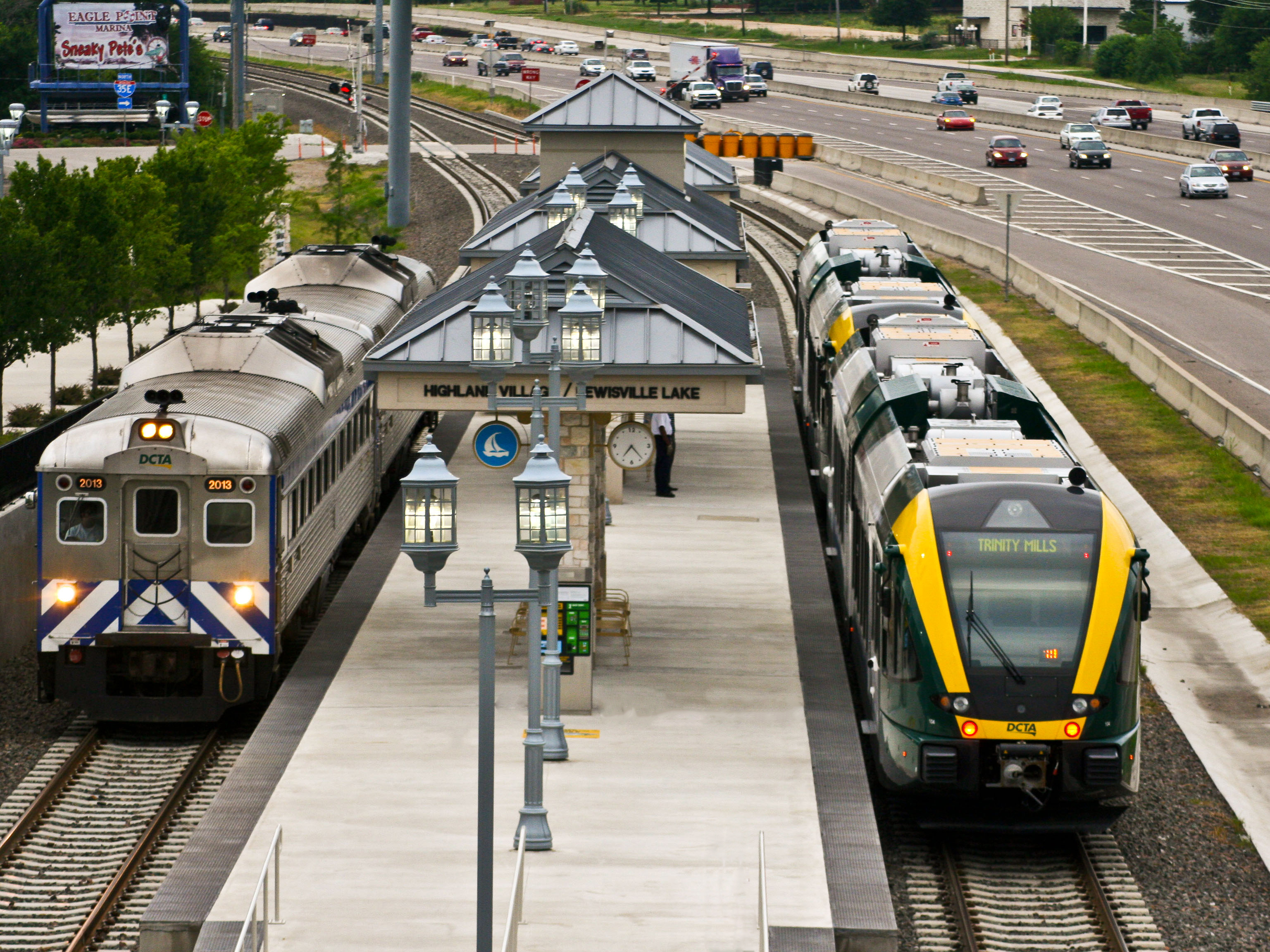 ---
Sign up for Updates
"*" indicates required fields