News to Use
January Service Changes Coming Soon
January 5, 2015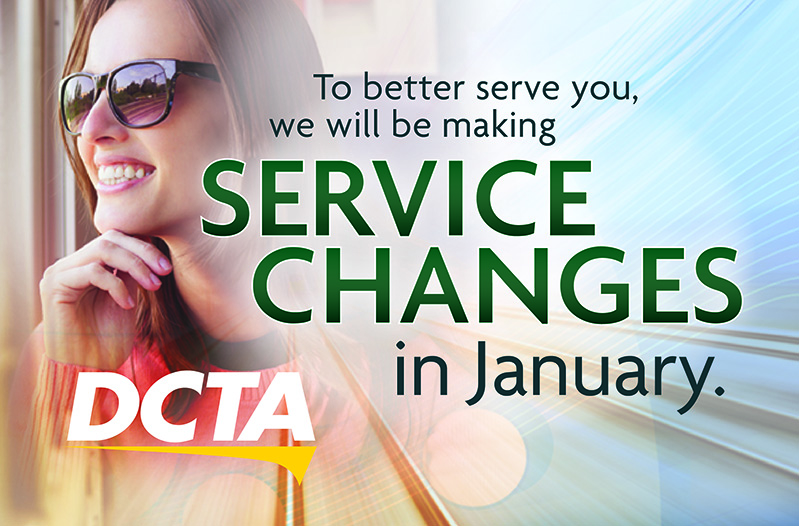 Know before you go! Starting Monday, January 19, we will have different schedules than before. These new schedules, which include all of our Connect bus routes and the A-train, can be seen here.
Some of the issues we addressed with these changes include:
Additional mid-day A-train service
Improved connections between the A-train, Connect bus service and Dallas Area Rapid Transit (DART) services
Improved frequency on Connect routes 2, 4, 6 and 8
Do these changes not meet your needs? Or are they just what you were looking for? Let us know! Input any comments, questions, suggestions or complaints into our GORequest system. GORequest is available on the App Store or the Google Play Store, or has a simple online portal on our website at RideDCTA.com (under the About DCTA drop-down menu). Your input helps us with future service changes and is the best way for you to let us know of any positives or negatives you have about our service.
Have any further questions? Contact our customer service at (940) 243-0077.
---
Sign up for Updates
"*" indicates required fields