News to Use
Join Us at Our April Public Meetings
April 11, 2016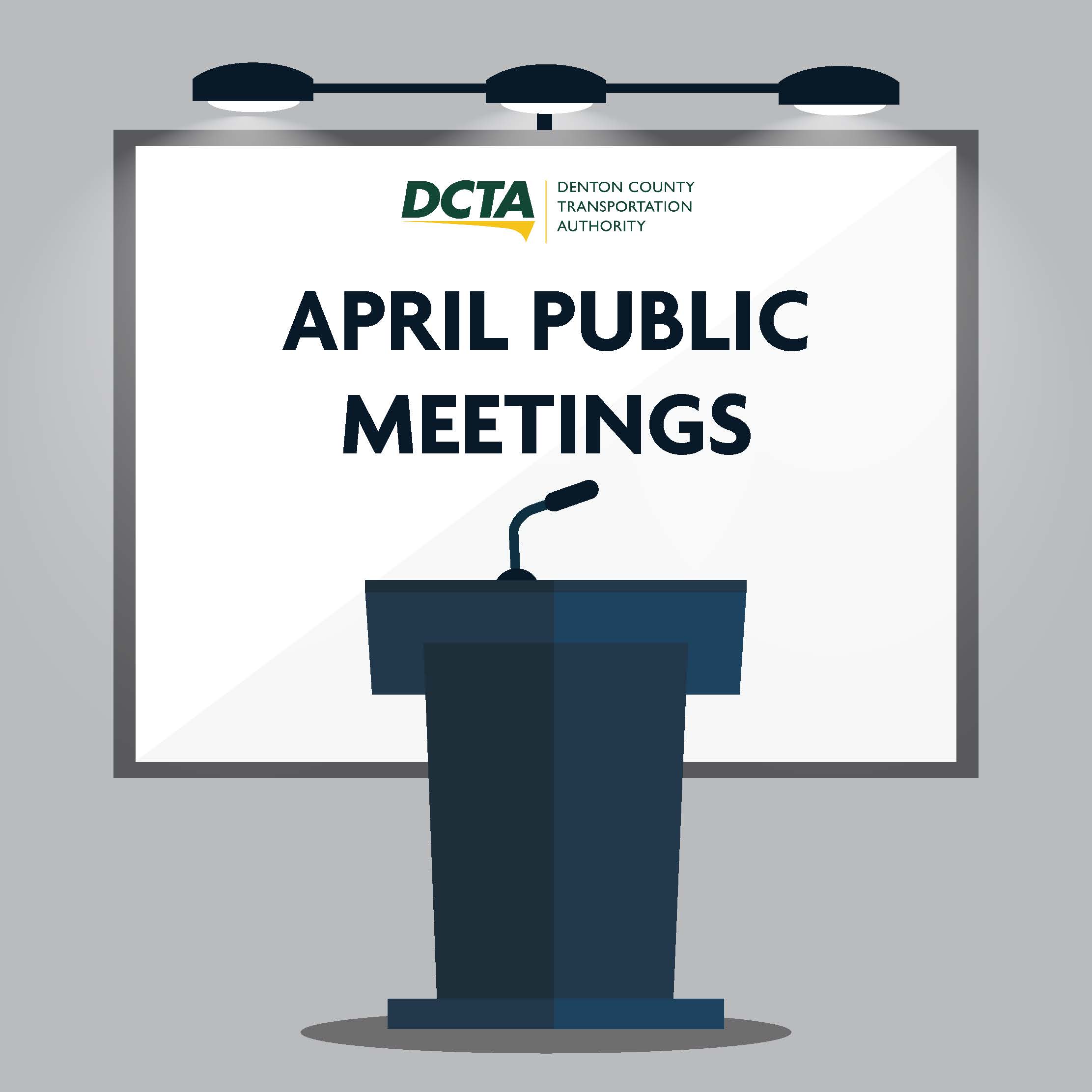 We're hosting a series of public meetings this month. Don't miss your chance to chat with DCTA staff about our annual program of projects and new service updates, as well as provide your feedback on our Denton and Lewisville Comprehensive Operational Analysis (COA). Public meetings will be held in Denton, Lewisville, Highland Village and Frisco. Specific locations and dates are listed below:
Frisco – meeting will be held on Tuesday, April 19 from 6 p.m. to 9 p.m. at Frisco City Hall in the atrium (located at 6101 Frisco Square Boulevard)
Denton – meeting will be held on Friday, April 22 from 6 p.m. to 7 p.m. at the Golden Triangle Mall inside the mall in front of Barnes and Nobles (located at 2201 S Interstate 35 E)
Lewisville – meeting will be held on Saturday, April 23 from 1 p.m. to 2 p.m. at the Lewisville Public Library in the lobby (located at 1197 W Main Street)
Highland Village – meeting will be held on Saturday, April 23 from 3 p.m. to 4 p.m. at the Shops at Highland Village in the gazebo in front of Patrizio's (located at 1701 Shoal Creek)
If you're unable to make it to these meetings, no worries! We're hosting a public meeting video for online viewing at RideDCTA.net from Monday, April 18 until Friday, April 29. You'll be able to get all the information presented at our in-person meetings online, and you will have a chance to give us your feedback via an online form.
Visit RideDCTA.net for more information. Hope to see you there!
---
Sign up for Updates
"*" indicates required fields