News to Use
DCTA Goes Green for Earth Day
April 12, 2016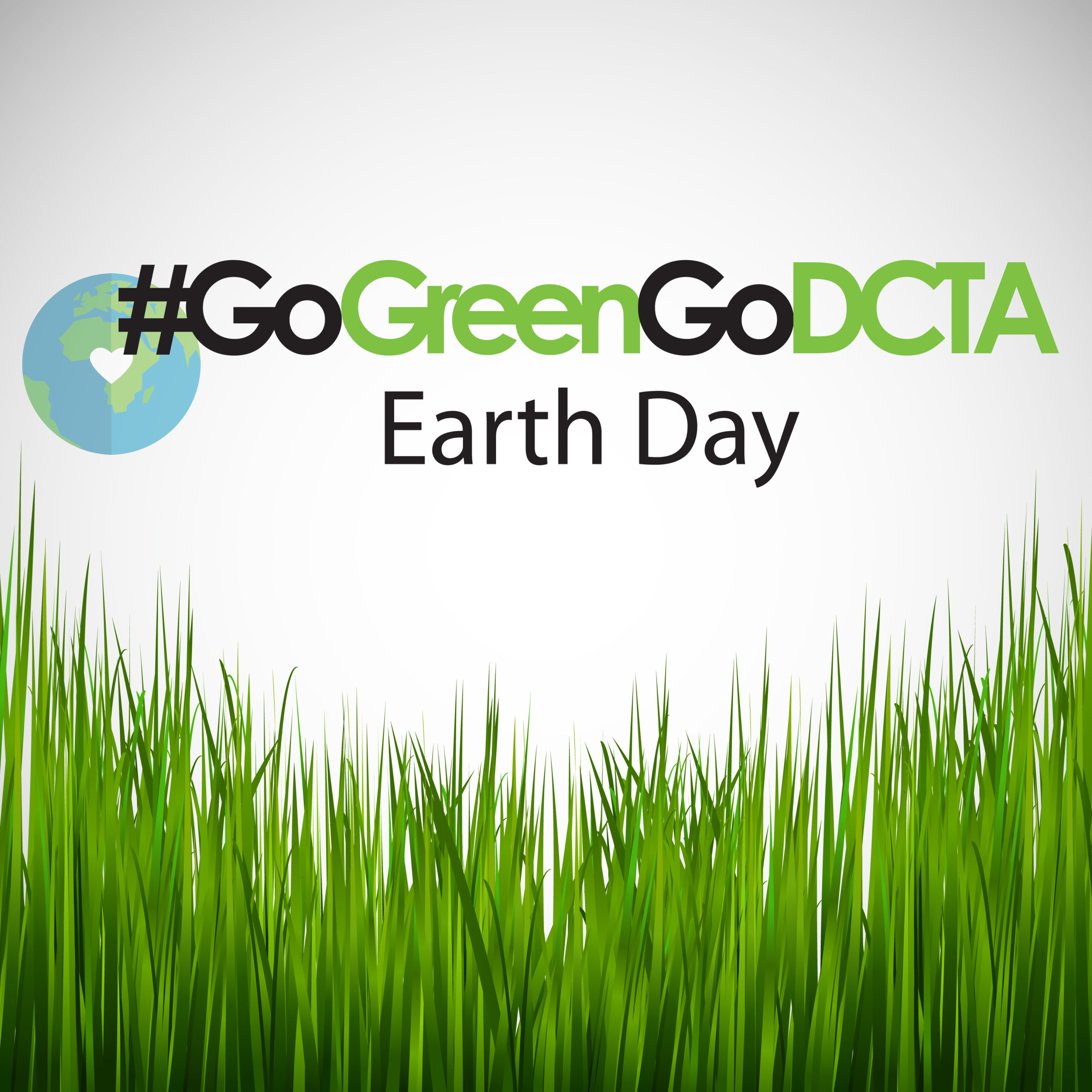 On April 22, the world will celebrate Earth Day, a movement that continues to inspire, challenge ideas, ignite passion, and motivate people to action. For many of us, when we think about Earth Day, we think of groups gathering to improve a park or picking up litter in our neighborhoods. But the Earth Day Network actually works to improve issues that affect our health and our communities, such as greening deteriorated schools, creating green jobs and investment, and promoting activism to stop air and water pollution.
So what does that mean for you? I often find myself asking, "What can I do to make a difference?" There are so many opportunities for you to make a large impact with simple daily changes, such as:
Start Composting – More than a billion pounds of food are thrown away every year. Help make a difference by turning your food waste into soil. I created a composting pile in my backyard with simple wooden stakes and some chicken wire. It was totally affordable and now I create nutrient-rich soil that feeds my plants.
Stop Using Disposable Plastic – Help end our obsession with plastic and protect the environment. I have a "reusable only" rule in my house. My goal at the end of the week is to only have one small bag of trash – the rest either gets recycled or placed in my compost pile.
By Local Produce – Eat healthier and help reduce your carbon footprint by buying local. Even though I live in the suburbs, I still find ways to gain access to local produce. I shop at the farmers markets in the area and am a member of a co-op where I get a box full of locally-grown goodies each month.
Recycle Your E-Waste – Every year, thousands of old electronic devices are thrown into landfills, polluting the environment, when they can be recycled. I clean out our closests once a year and create a pile especially for our e-waste. If it hasn't been used in over a year, it gets recycled. And you get valuable closet space back!
DCTA believes in building a healthy, sustainable environment and making changes to protect the Earth for future generations. This year, DCTA is celebrating Earth Day by hosting a #GoGreenGoDCTA campaign to bring awareness to public transportation's positive impact on the environment. Show us how you plan to go green by participating in our photo contest and downloading our complimentary free ride coupon to get one free ride on our A-train and/or Connect Bus system on Earth Day. For more information on DCTA's #GoGreenGoDCTA campaign, visit https://www.dcta.net/news-events/entry/dcta-launches-gogreengodcta-earth-day-campaign or enter today at http://woobox.com/vjt8n6.
Earth Day is more than just a single day. It's a day that can inspire the ability to make change for the future.  To learn more ways to make a difference, visit www.earthday.org/take-action/.
---
Sign up for Updates
"*" indicates required fields