News to Use
Second Quarter State of the Agency
May 12, 2016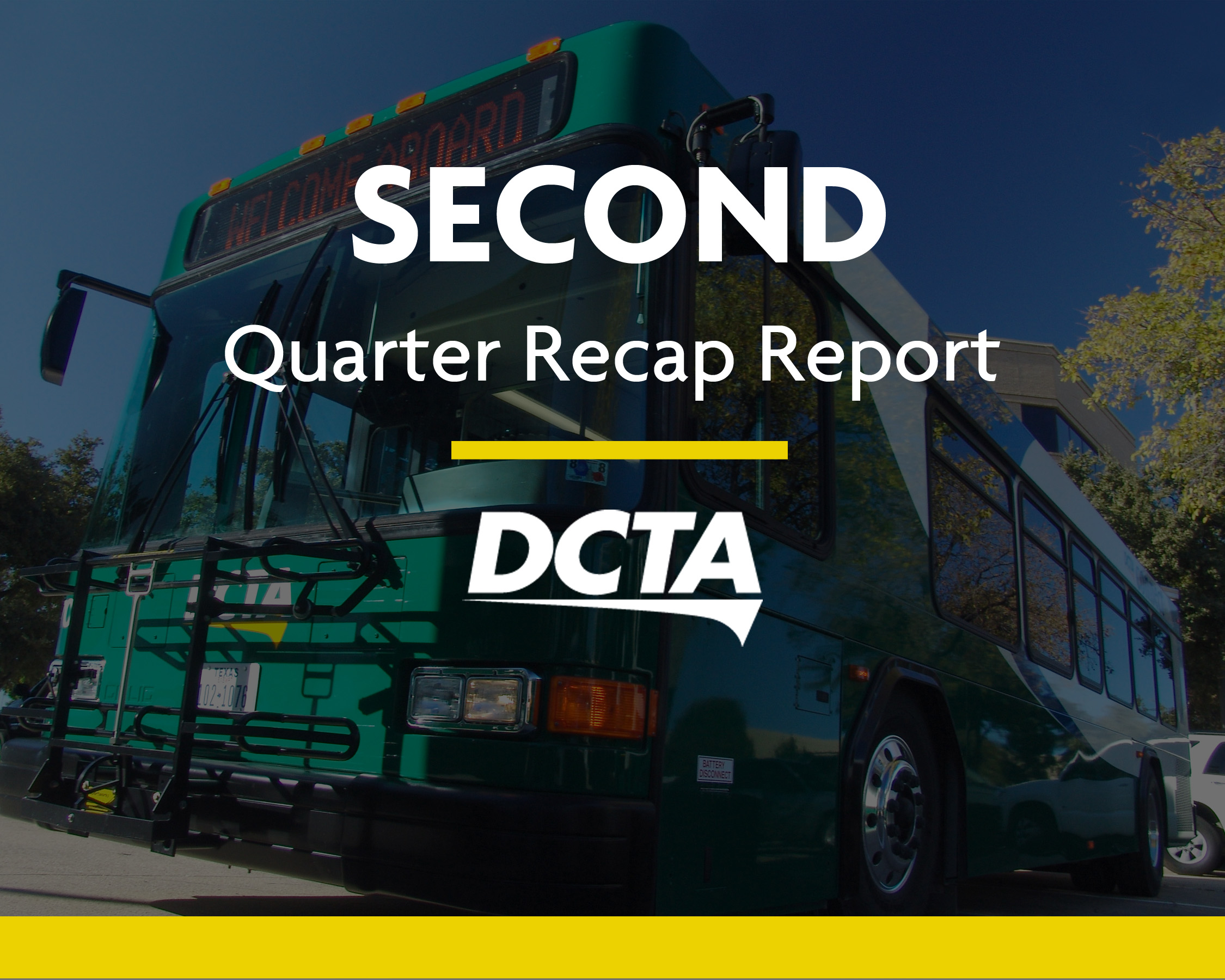 The latest estimates from the U.S. Census Bureau indicate that the staggering growth of small and medium-size cities across the DFW Metroplex shows no sign of slowing down. And for those in Denton County, the momentum has just begun. Projections estimate that Denton County will reach a population of two million in the next 25 years.
As economic growth continues there becomes a high demand for more housing, which means more cars on the road each and every day. And that's where we come in. DCTA has its eyes set on expansion opportunities with three key targets in mind.
High Intensity Bus Service
DCTA's High Intensity Bus service was listed as "proposed" in the North Central Texas Council of Government's Mobility 2040 Regional Transportation Plan. Although funding availability will trigger corridor service execution, DCTA staff has identified the I-35W and SRT 121 corridors as the highest priority for service expansion.
Transit Oriented Development
DCTA is currently partnering with the Huffines Developers to provide connections from the Hebron 121 Station Development to the Hebron Station by incorporating driveway access and a pedestrian walkway. DCTA is also partnering with the City of Denton and the Union Pacific to increase parking availability, advance safety and noise mitigation, increase walkability, and improve aesthetics in the Downtown Denton area.
Comprehensive Operational Analysis
DCTA proposed the final recommendations for the Lewisville and Highland Village Comprehensive Operational Analysis, which are slated to come to light in August 2016 along with routine service changes. The Comprehensive Operational Analysis changes for Denton are likely to begin in January 2017 with a phased approach.
As Denton County continues to grow, it's DCTA's goal to grow right alongside it. Whether it's using exiting DCTA services or making plans based on expansion, DCTA offers the residents of Denton County the convenience of using mass transit and avoiding the hassle of traffic and congestion. DCTA is committed to providing safe, customer-focused and efficient mobility solutions for Denton County – now and in the future.
---
Sign up for Updates
"*" indicates required fields