News to Use
First Quarter State of the Agency (Fiscal Year 2017)
February 7, 2017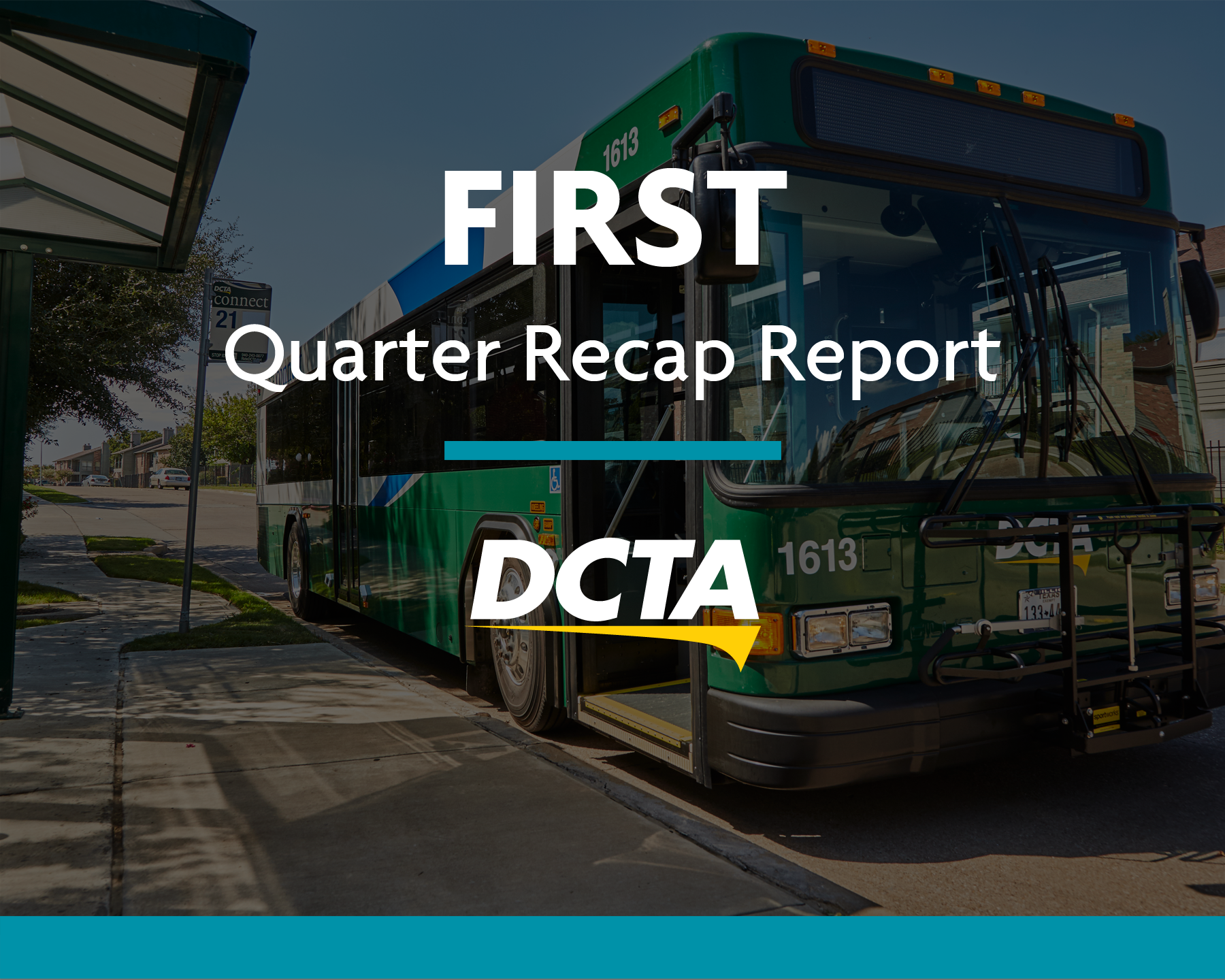 It seems as if we just topped our office Christmas tree with a star and yet here we are, already reviewing first quarter results for the agency. As quickly as time seems to be flying, DCTA is keeping in step with the successful launch of two new services that have definitely added some flare to our already diverse service offerings.
If you haven't already heard, DCTA partnered with Uber in October 2016 to launch a pilot program offering a $2 DCTA-sponsored discount for passengers traveling within the designated Highland Village Zone, including Medical City Lewisville. This sponsored discount now offers passengers traveling to or from the Highland Village Zone an additional option to make that last-mile connection. And so far, it's been a hit! In the first three months alone, more than 80 Uber trips were made within the Highland Village Zone utilizing the sponsored discount. As that number continues to grow, DCTA will remain at the forefront of trending transit options that enhance the service options we provide to the community.
If you're setting your eyes on Fort Worth, DCTA now has a brilliant service option that meets the needs of many. In late-September 2016, DCTA and the Fort Worth Transportation Authority (FWTA) partnered to offer passengers a weekday commuter bus service along Interstate 35W, between Denton and Fort Worth. Now folks are ditching their traditional morning commute for a comfortable bus ride where they can read, rest or multitask till their heart is content! In the first three months alone, more than 2,600 people enjoyed the convenience of the new North Texas Xpress service. DCTA and FWTA continue to identify ways to optimize this service to meet passengers' needs.
With such great additions to our overall service offering, it's hard to believe that DCTA has even more in store for Denton County. But we do. While you were packing away your favorite holiday ornaments and lights, the DCTA team was working on some exciting new projects that we can't wait to bring your way. Let's just consider it a belated gift we forgot to put under the tree!
---
Sign up for Updates
"*" indicates required fields