News to Use
Roundup: April Public Transit Chatter
April 16, 2019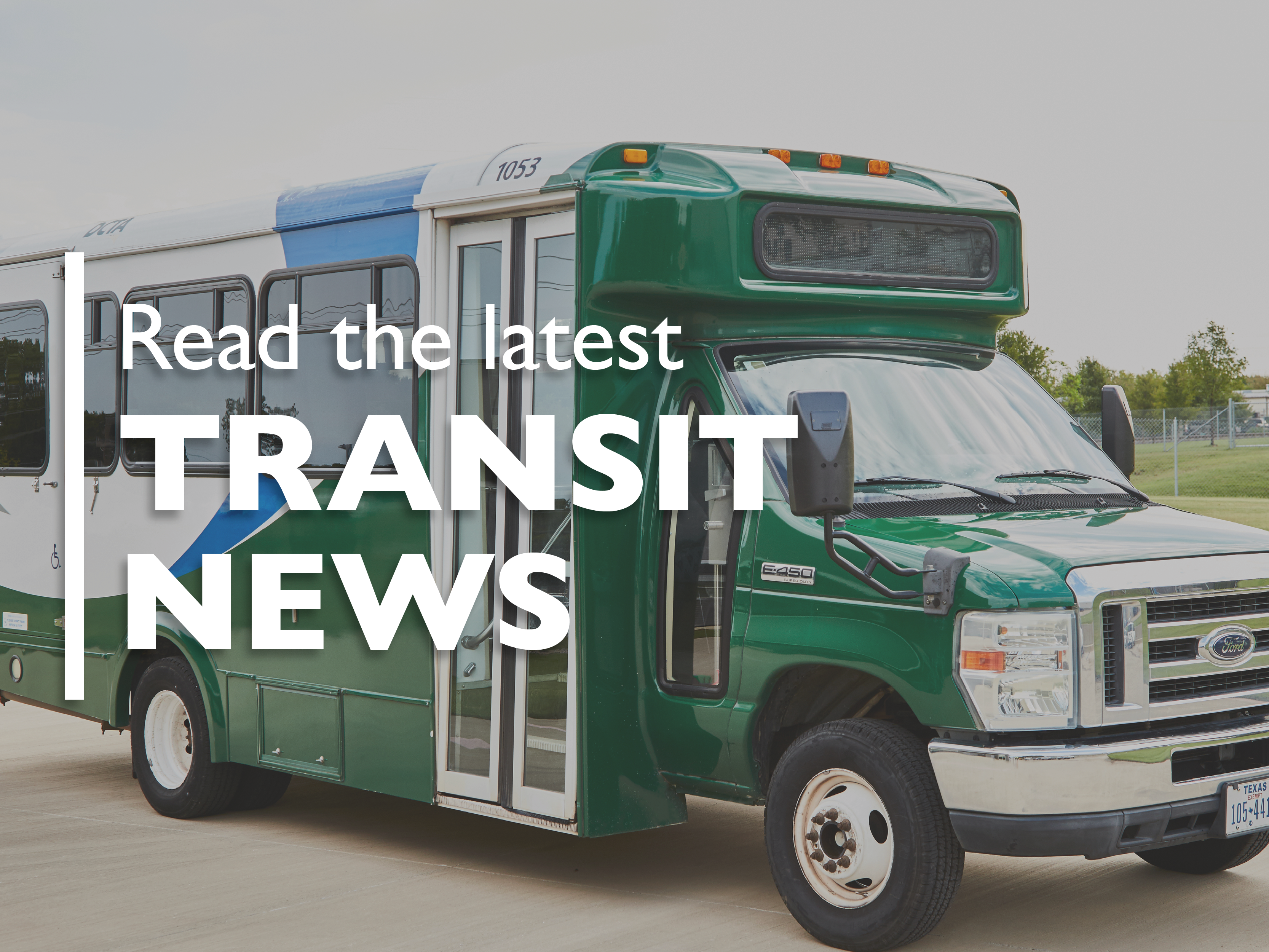 You know the saying, "when it rains it pours." This month, there was a lot of interesting chatter happening in the public transit industry and it was tough to choose which stories to share with our readers! We did our best to choose some of the most interesting stories for you to read in your downtime below:
FlixBus rolling out 99-cent fares from Dallas to top Texas cities
From now until May 17, you can get a ride from DFW top Austin, Fort Worth, Austin, San Antonio, Tyler, and Houston, and back for less than a buck! German-based FlixBus – who recently launched a "Southern Network" of routes with initial Texas service between Houston and San Antonio – just expanded travel options for Texas' major cities, including Dallas, Fort Worth, and Austin.
There are multiple pick-up and drop-off locations in Dallas, including near Bishop Arts District and at Dallas Love Field. The bus operator also has routes to locations outside of Texas: four in Louisiana (Shreveport, Alexandria, Baton Rouge, New Orleans) and one in Mississippi (Biloxi). DCTA riders who want to connect to FlixBus can ride our A-train, transfer to the Dallas Area Rapid Transit (DART) Green Line to get to the Dallas Love Field FlixBus stop.
After the promotional period ends, FlixBus fares will increase to $4.99 on average, depending on the season and demand.
Strange ways to get a free transit ride
Who doesn't love a free transit ride? We all do! You say a secret code word, get a special coupon code, etc. and you're off to enjoy a great transit experience while leaving your car behind. Some public transit agencies across the country are even taking it a step further.
We did some digging and found an interesting CityLab article that rounded up some weird ways that some riders are getting a free ride around the world:
Bring an Avocado on Board – Virgin Trains, which runs Britain's London to Glasgow line, offered long-distance train travel if riders brought one avocado for their trip in exchange for a free ride.
Trade in Trash for Fare – Indonesia's second city, Surabaya, encouraged passengers to trade in plastic cups and bottles to for bust tickets to help with recycling efforts.
Do Squats and Ride Free – Moscow's Vystavochya metro station motivated its passengers to get a free ride asking them to perform 30 squats in front of a ticket machine to be given a single fare ticket for the metro.
Is this going too far for a free ride? Let us know if you would've participated in these free ride offers and if you think American public transit agencies should follow in these footsteps.
Uber and Lyft watch out – new rideshare company emerges
Coming soon, a new ride-share company, BitiCar, will launch a new platform that will offer better pay and working conditions for drivers. BitiCar is the world's first peer-to-peer transportation platform that will utilize blockchain technology – decentralized, distributed and public digital ledger that is used to record transactions across many computers so that any involved record cannot be altered retroactively, without the alteration of all subsequent blocks.
Originally conceptualized in 2018, a group of entrepreneurs started the company to solve the various problems drivers are currently experiencing with Uber and Lyft, such as pay cuts. Regarding the recent ride-share driver protests, BitiCar is positioning itself to come to the rescue for drivers.
The response is gaining significant traction, with more than 2,700 drivers already signed up to drive for BitiCar. The company is currently finalizing the mobile app development and startup investment phase and plans to officially launch later in 2019.
Have a question or comment about one of the stories we featured, or is there a big headline you think we should have included? Leave your comment below. We'd love to hear from you!
---
Sign up for Updates
"*" indicates required fields