Rider Tips
Customer Feature: Easy Rider Bill Crow
April 19, 2019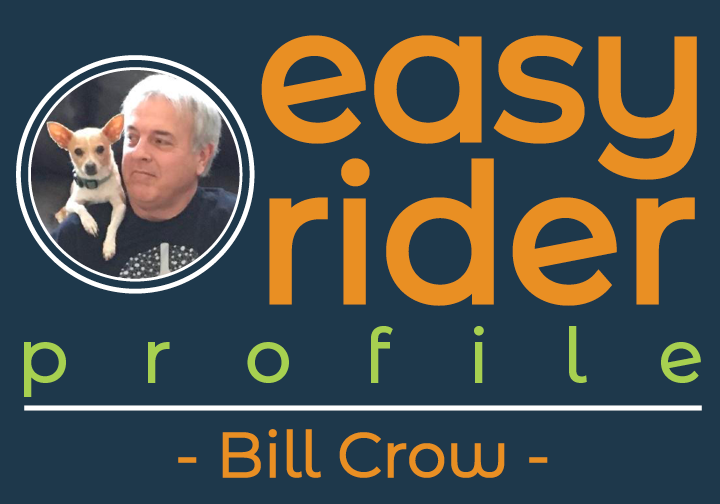 Riding our A-train allows riders like Bill Crow to unwind after a busy day at work. We love to hear from our riders on their experience using our services. Read to find out other reasons Bill chooses to #RideDCTA for his commute to work!
Q: How do you use your commute time (working, reading, relaxing, etc.)?
I read local news, play games on my iPad and occasionally socialize with other riders.
Q: Would you recommend other business commuters use public transit? If so, what would you tell them?
The schedule is much more reliable than relying on roads and traffic. The freedom to use your travel time more productively is a benefit as well.
Q: Does your company offer any public transit benefits? If so, do you take advantage of them? If not, what kind of benefit would you most want to see them offer?
I work for a company that offers pre-tax pay deduction for transportation expense. A sister company to mine has a discount plan through the Dallas Area Rapid Transit (DART). I wish my company had a negotiated discount for the region's transit partners.
Q: Why did you decide to start using public transit for your commute?
The overall cost of traveling to downtown Dallas, including parking, was much greater than the cost of a regional train pass. Although driving might be a bit faster in non-peak traffic hours, the peace of not having to stay focused behind the wheel makes the travel time more pleasant and allows me to unwind a bit at the end of the workday.
Q: For you personally, what is the greatest benefit of commuting on transit?
Besides the cost, just the ease of traveling instead of fighting traffic.
You can see from Bill that riding the A-train allows passengers to worry less about traffic and parking, have more savings and to work more productively. Thank you for sharing, Bill!
Like to #RideDCTA? We would love to hear from you! Leave a comment below about your experience riding DCTA, submit your story in our #WhyIRideDCTA rider program and make sure to subscribe to our blog.
---
Sign up for Updates
"*" indicates required fields