News to Use
Roundup: December Public Transit Chatter
December 12, 2018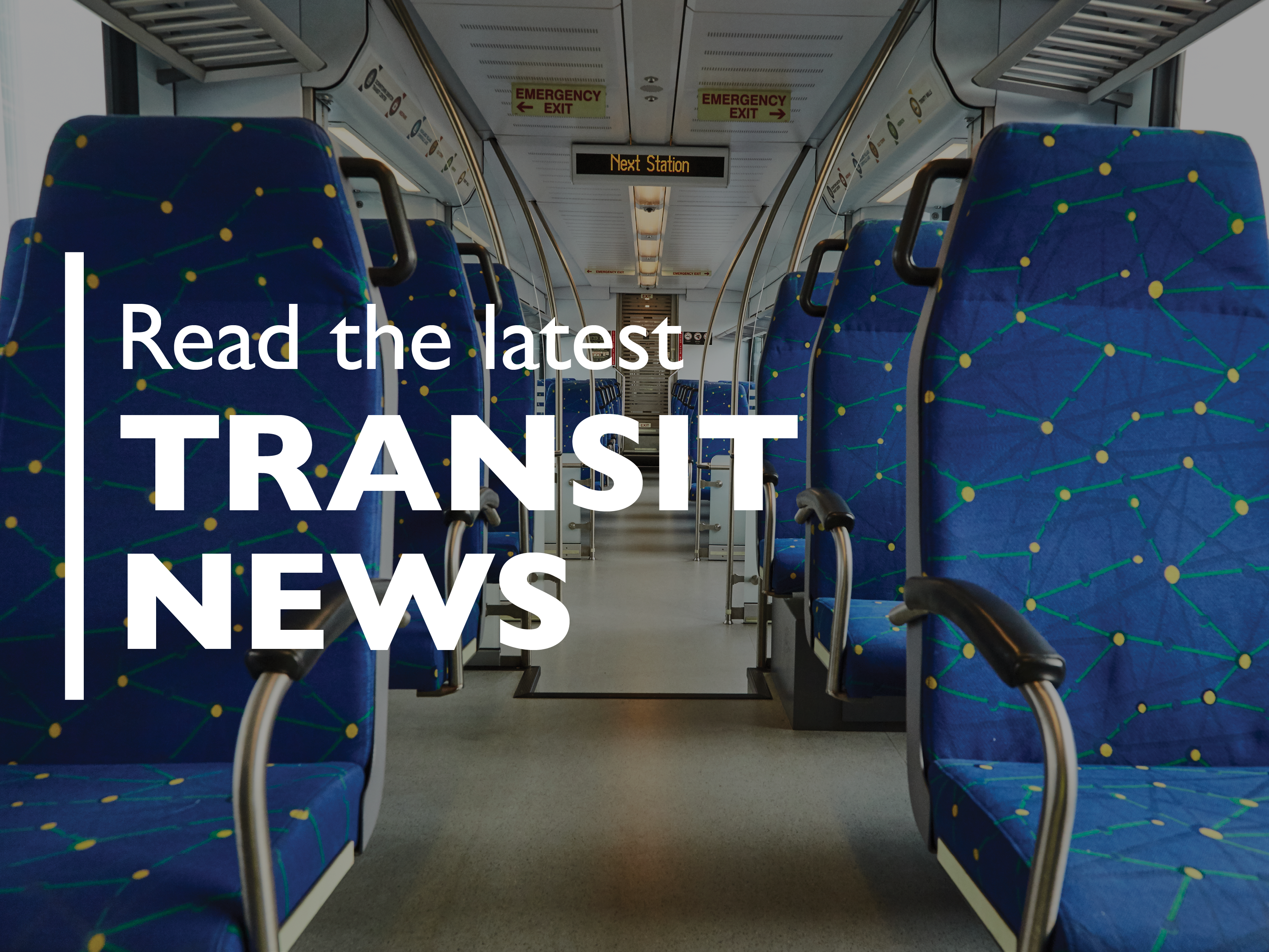 The holidays are here, and we're making sure you know what's happening in the public transit world with all the good cheer going around. Check out our top stories we've rounded up for the last month of the year!
Senior citizens and those with disabilities worry about lack of transit options
More than one in five Americans are over the age of 65 with even more being disabled. With the lack of transportation options available, this demographic of commuters are left feeling frustrated and trapped in their circumstances according to a national poll. To combat this, the National Aging and Disability Transportation Center launched a new campaign called, "Every Ride Counts" to raise awareness to local transit agencies on their options for these riders. With the research given, companies should consider their options and how they can help.
The Individuals with Disabilities Program is one of our Collin County Transit services that we offer for these same type of mobility solutions. By applying online, phone, email, mail or by fax riders can enroll in the taxi voucher program to be picked up and taken to their locations. We offer a Collin County Transit card to load as fare for the program.
The best and worst rated transit agencies may shock you
In the book Trains, Buses and People: An Opinionated Atlas of the U.S. Transit, author Christof Spieler lays out his findings, research and opinion on the best and worst transit agencies. Based on a lot of different factors such as population, job locations and urban vs rural areas, the top picks are New York City, Boston, San Francisco, Seattle and Washington, D.C. The worst places are Nashville, St. Clair County, Illinois, and Dallas's DART. Spieler is an urban planner, and his book highlights the comments to make certain transit options better to improve.
Some of the reasons certain cities make the bottom of the list could be the lack of locations they cover in their area. This means that potential riders get left behind on getting to their destinations by transit. We cover the North Texas area by having our A-train connect from Denton to Trinity Mills. We offer mobility solutions elsewhere like Collin County. How would you rate DCTA?
A New Fare Collecting System is on the rise
The Coalition for Smarter Transportation unveiled a web-based toolkit designed to provide information to transit agencies. Technology is changing the way transit agencies are connecting to their riders, and this new online toolkit is improving trip planning, fare collection and management as well as planning and integration all in one. It provides companies and riders with more information than none. If anybody is traveling outside of their usual commutes in other states or cities, they can access this system to learn more about how to get around.
Similarly, our Transit Tracker system lets you know where your ride is in real time. You can download our Transit Tracker app to track your ride to make to your destinations in time. If you need to plan, head on over to RideDCTA.net and let us help you with our online plan toolkit.
Have a question about any of these news stories or interested in another public transit topic? Comment below to share your thoughts with us!
---
Sign up for Updates
"*" indicates required fields