News to Use
Roundup: June Public Transit Chatter
June 20, 2019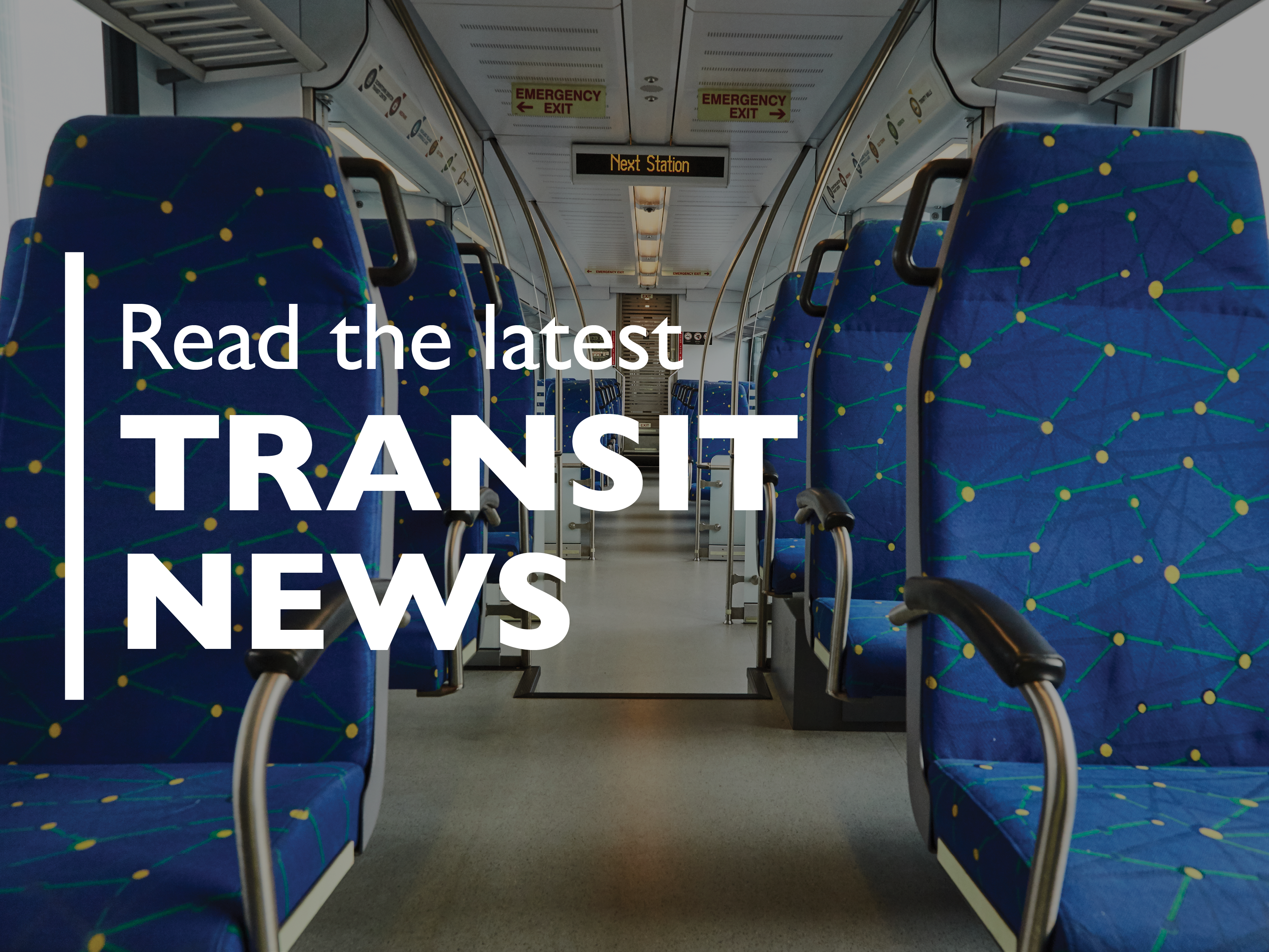 Summertime is officially here and we're bringing the heat with some interesting mobility and transit news you don't want to miss. Read our top picks of stories we've rounded up for you this month:
U.S. drivers spending 12 percent more time in their car despite alternative transit options
According to the latest Daily Ride Index conducted by global communications consultancy Ketchum, Americans own an average of 1.37 cars which remains a staple of American transportation.
Despite many new alternative forms of transportation, the average American has seen a 12 percent increase in time spent in their car per week (from 9 hours and 43 minutes per week, to 10 hours and 50 minutes per week) from October 2018 to March 2019.
Alternate forms of transportation — such as walking, biking, riding a train or subway, and using a taxi or ride sharing service — also showed a downward trend between fall 2018 and spring 2019, when the survey was fielded, indicating an overall reduction in American mobility.
Another interesting find in the study indicates American urbanites own fewer vehicles and drive less frequently than their rural counterparts. People in urban areas spend more time using ride-sharing services, buses, trains and subways on average, compared to general consumers and rural consumers. Despite the fact that urbanites favor alternate modes of transportation, they are more likely (34 percent) than the national average (29 percent) to consider purchasing a new vehicle in the next 12 months.
AllianceTexas to turn into "mobility innovation zone"
Dallas-based Hillwood company wants to turn its giant master-planned development AllianceTexas – north of Fort Worth – into a test bed for futuristic transportation. Hillwood plans to collaborate with companies, regulators, entrepreneurs and academics at AllianceTexas to deploy and commercialize new kinds of mobility, from drones to autonomous cars.
AllianceTexas covers about 26,000 acres — larger than the island of Manhattan. It's anchored by Fort Worth Alliance Airport, an industrial facility that opened 30 years ago. It includes over 162 miles of major arterial roads and state and federal highways. The Federal Aviation Administration's southwest regional headquarters is based there.
Hillwood is working with consulting firm Deloitte to develop a business model for the "mobility innovation zone." The effort will initially focus on two areas: moving freight with autonomous trucks and testing drones and vertical takeoff and landing aircraft, such as Uber's urban air taxis, in a controlled airspace. Hillwood is also working with Uber to build skyports — stations where urban air taxis can take off and land in North Texas.
Uber will soon be taking off with flying helicopters
Starting July 9, Platinum and Diamond Uber members will be able to book a helicopter ride from Lower Manhattan to JFK International Airport. The name of the service is Uber Copter and the total travel time is about eight minutes. Rides for groups up to five can be booked either on demand or up to five days in advance, and it'll cost around $200 to $225 per person and will include private ground transportation on both ends of the trip.
The copters, operated by helicopter charter company Heliflite, will be available during rush hour Monday through Friday. Rides can be booked through the Uber mobile app. Once seats are reserved, passengers will receive an email from Uber with a boarding pass. Similar to Uber rides, Uber Copter will have dynamic pricing determined largely by demand.
Uber Copter is the company's first step toward an airborne ride-hailing environment, designed to deliver insight and real-world experience as the company continues to lay the foundation for Uber Air. Uber said the service would help time-pressed riders save up to an hour they would otherwise spend in congested city traffic to and from JFK airport.
Have a question or comment about one of the stories we featured, or is there a big headline you think we should have included? Leave your comment below. We'd love to hear from you!
---
Sign up for Updates
"*" indicates required fields