News to Use
Roundup: March Public Transit Chatter
March 13, 2018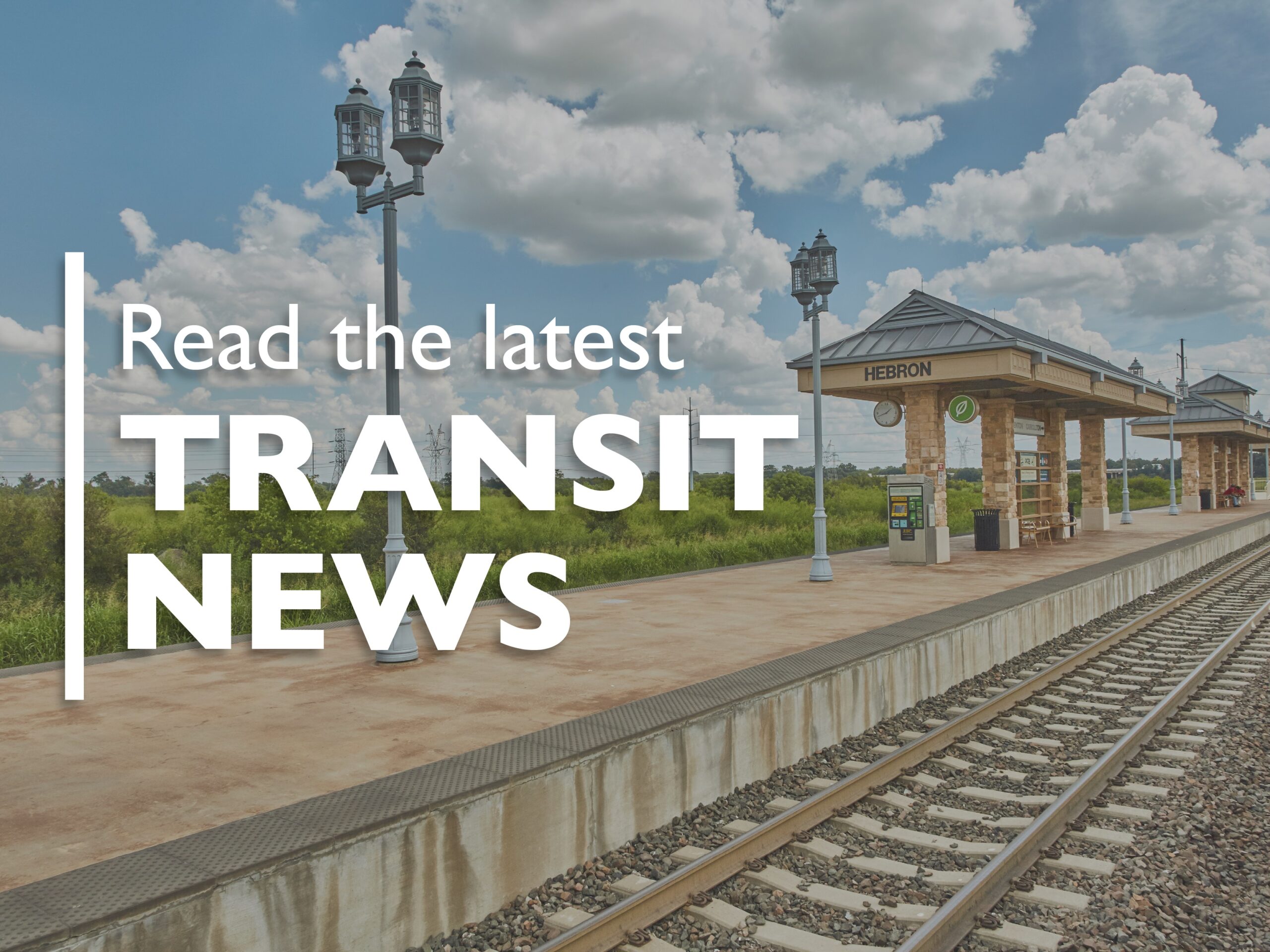 There's so much happening in the public transportation industry, and it's hard to keep up with some of the major projects and developments happening around the globe. We've scoured the headlines and picked a couple of high-profile articles to keep you in the loop!
Could a driverless, monorail people-mover be part of Fort Worth's future?
In their quest to solve Fort Worth's growing traffic congestion problems, Fort Worth city officials are considering building a driverless, overhead monorail people-mover system similar to the one used for decades at Disney's Tomorrowland.
"This could revolutionize how people get around in Fort Worth," declared Trinity Metro President Scott Mahaffey.
It's far too early to talk specifics about where the people mover might operate and what parts of the city it might connect — or even if city officials agree that it's a worthwhile idea — but Trinity Metro recently held a special meeting to hear a pitch from a company that specializes in making low-cost, low-speed, but highly efficient driverless trains.
Guido Schwager, president of Schwager Davis Inc., told board members and other city officials that an overhead people mover can be up and running within three years after a contract is signed. His company has built similar systems in other cities, including Maui, Hawaii, and Indianapolis, at costs far lower than the typical price tag of conventional transit systems.
Schwager said the system's vertical concrete columns could be installed along streets, medians, or between streets and sidewalks in a space as narrow as 4-feet wide. The elevated concrete guideway would not have an electrical rails. Instead, power would be inside the vehicles themselves, which would be controlled by on-board artificial intelligence.
Several Fort Worth council members attended the meeting. Councilman Cary Moon has proposed asking voters to decide whether the city should rearrange its funding to spend more on public transportation.
Federal agency has $73 million available for railroad-system grants
The Federal Railroad Administration (FRA) is accepting grant applications for projects that will strengthen rail safety through highway-rail grade crossing improvements, traffic-congestion relief, rail line relocation, the repair or replacement of railroad assets, and enhancing intercity passenger rail transportation.
The $73 million in available funding will be dispersed through the Consolidated Rail Infrastructure and Safety Improvements (CRISI) grant program and the Restoration and Enhancement Grants program. The grant money was authorized by the Fixing America's Surface Transportation (FAST) Act. FRA says the grants are expected to leverage private, state and local investments. "These grants are important resources in the department's ongoing efforts to strengthen our nation's overall rail systems," U.S. Transportation Secretary Elaine L. Chao said.
At least 25 percent, or $17 million, of the funding will be used for rural projects like highway-rail grade crossing improvement projects. Another $10 million is available for certain capital projects such as rail line relocation and improvement or grade separation projects that contribute to the safe initiation or restoration of intercity passenger rail service. A portion of funding from the CRISI and Restoration and Enhancement programs—$2.2 million set-aside for Special Transportation Circumstances—is directed to grants for freight or intercity passenger rail capital projects in Alaska, South Dakota and Wyoming.
Visa Expands Contactless Fare Collection
The Visa credit card company recently launched its Visa Global Transit Solutions, a program designed to make transit payments easier. The "contactless" payment system enables "tap and pay" at fare gates or on bus readers, instead of requiring the purchase of a printed bus pass at vending machines. The adoption of contactless payment is growing worldwide as transit agencies strive to make bus and light-rail travel easier and more accessible.
The head of Contactless at Visa Europe Nick Mackie commented, "Back in 2012, contactless payments only accounted for about 1 in 200 of our face-to-face payments. … Today in the UK, nearly 1 in 2 payments are contactless. I think this month for the very first time, the majority — just over 52 percent — of our face-to-face payments are contactless."
Contactless cards have been gaining momentum in the U.S. during the past year, and contactless cards will soon speed the purchase of subway and bus tickets in New York City. Boston transportation officials also are looking at adding contactless payments for subway and bus riders.
The embedded chip and antenna lets cardholders wave their contactless card (or fob or handheld device) over a contactless-enabled point-of-sale terminal. Contactless payments are made in close physical proximity (three inches or so). A cryptographic code that's unique to the card and the transaction is then created.
While a traditional "insert" or "swipe" transaction takes roughly 30 seconds (including the prompt to remove your card and to jot your signature on the keypad), a contactless payment takes about 13 to 15 seconds. To determine if a merchant is contactless-enabled, customers need to look for the contactless symbol on the payment terminal, as well as on the front of the card itself.
Capital One and Mastercard currently offer contactless cards. Mastercard also has a contactless locator map. Plug in an address to see nearby merchants where a contactless card or device will work at checkout.
Public-Private Partnerships a Boon to Public Transit Development
Public-Private Partnerships (P3) between government agencies and private-sector companies can be used to finance, build and operate projects, such as public transportation and roadways, parks, airports, utility networks, and more. Concurrent with the recent Public-Private Partnership Conference & Expo in Dallas, the legal firm of Husch Blackwell surveyed conference registrants on the perceived value of P3 for meeting community infrastructure needs. The recent three-day event brought together more than 1,200 attendees from government and industry nationwide.
Husch Blackwell queried "public-side" officials in city, county, and state government and education, along with "private-side" representatives from construction, consulting, design, engineering, financial advisory and lending firms, on various factors relating to their evaluation and planned use of P3 to support future projects. Their responses revealed that:
91 percent of public-side respondents and 94% of private-side respondents plan to have multiple P3 projects in the works over the next three years. Those numbers have increased from 85 percent and 93 percent, respectively, since just last year.
More than 50 percent of public-side respondents and 80 percent of private-side respondents are currently involved in a P3 project.
Both groups of respondents identified project efficiencies as a top reason for pursuing potential P3 projects, and financing/risk transfer as the top two reasons P3 is desirable.
According to the World Bank Group, P3s can be an effective way to build and implement new infrastructure; renovate, operate, maintain or manage existing transport infrastructure facilities; present opportunities for investment, operating efficiency and modern and clean technology; and deliver efficiency gains and an increased revenue basis for regional and state governments.
Have a question about any of these news stories or interested in another transit topic? Comment below to share your thoughts with us!
---
Sign up for Updates
"*" indicates required fields