News to Use
Roundup: May Public Transit Chatter
May 14, 2019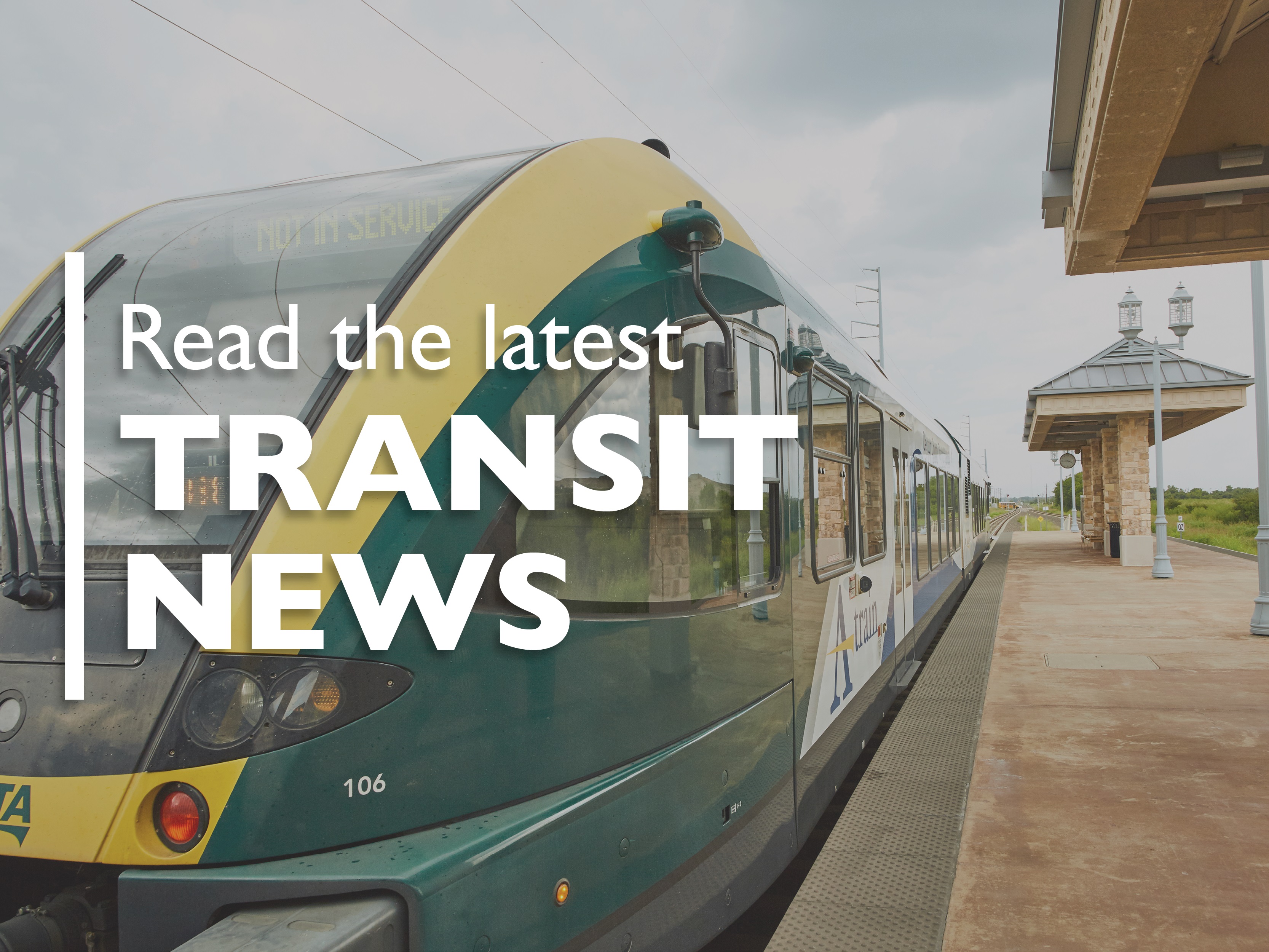 Hello May! Time is going by so fast, we can't believe we're almost halfway done with 2019. Just like time, transit news is coming in so quickly that it can be hard to keep up with what's going on! But that's nothing to fret over because we've got you covered. Check out our top picks of interesting stories to read for this month:
Worst places to commute by transit or car
This is definitely not a list you want to be a part of! Geotab, the world's leading connected vehicle company for smart city and fleets, recently revealed a new study analyzing commuter sprawls across 20 major cities in the U.S. The results depict varying travel patterns across America and identify the U.S. cities with the longest and shortest commutes.
When it came to buses and trains, Los Angeles had the worst average commute, at 54 minutes. Atlanta wasn't too far behind. It ranked at No. 2 with an average commute of 53 minutes. We're glad we didn't make this list and our partners over at Dallas Area Rapid Transit (DART) and Trinity Metro didn't either!
As for traveling by car, Washington, D.C., had the worst average commute, which was 41 minutes. Boston was No. 2 on that list, with an average commute of 40 minutes.
Dive into their user-friendly "Time to Commute" page here to check out more interesting stats from the study.
Time to get micro (mobility that is) with scooters and bikes
Move over ride-share! According to a new report by the National Association of City Transportation Officials (NATCO), micro-mobility networks offering bikes and e-scooters are seeing rapid growth in cities across the country.
In 2018, the rapid rise of e-scooter operations moved past bikes as the preferred vehicle for dockless vendors, accounting for nearly 38.5 million rides. Today, more than 85,000 app-based scooters are available for rent in 100 U.S. cities. Scooters and bikes also represent an increasingly popular form of transportation for short trips and provided 84 million trips in 2018 — more than double the number of trips taken in 2017, according to the NACTO figures.
Cities should take note as the rise in micro-mobility is here to stay and should be incorporated in future mobility infrastructure options and developments. This is a simple mobility option to incorporate in future transit planning as scooters fall into the same transportation category as bikes. They are low-impact forms of transit that do not require much infrastructure and represent a form of transportation that is both sustainable and does not contribute to traffic congestion.
At DCTA, we recognize the opportunity to incorporate bikes and scooters as one of our many services we can offer to the communities we serve via our new Mobility as a Service (Maas) contract model. Stay tuned to see what exciting bike-sharing opportunities we're cooking up!
Federal Transit Administration to fund $15 million for innovative mobility projects
$15 million is a lot of money – and we think spending it towards enhanced mobility options to help people get where they need to go is a great idea! The U.S. Department of Transportation's Federal Transit Administration (FTA) recently announced the opportunity to apply for $15 million in research funds through their new Integrated Mobility Innovation (IMI) Demonstration program that will support innovations in public transportation service models, payment systems, and automation applications to improve mobility for all Americans.
The IMI Demonstration program brings together three areas of high interest to the transit industry and traveling public: Mobility on Demand, Strategic Transit Automation Research, and Mobility Payment Integration.
Mobility on Demand (MOD) – $8 million
These projects will deploy new tools and service models, such as mobile applications or on-demand micro transit, that make public transit more convenient and accessible. Focus areas include projects that provide first-mile/last-mile connections to transit hubs, improve mobility for those with limited transportation choices, and involve targeted, reproducible approaches to data sharing and collection.
Strategic Transit Automation Research (STAR) – $5 million
FTA developed the five-year Strategic Transit Automation Research (STAR) plan to explore the use of vehicle automation technologies in bus transit operations. This grant opportunity is specifically soliciting automation projects identified in the STAR Plan roadmap, including Automated Advanced Driver Assistance Systems (ADAS) for transit buses and automated shuttles.
Mobility Payment Integration (MPI) – $2 million
This research area was developed from FTA's recognition of the importance of the evolving mobility payment marketplace in managing and integrating mobility. Payment integration can allow seamless, complete trip planning among a range of public and private operators, enhancing regional mobility.
Have a question or comment about one of the stories we featured, or is there a big headline you think we should have included? Leave your comment below. We'd love to hear from you!
---
Sign up for Updates
"*" indicates required fields