Rider Tips
Best of Series: Top Ways to Cycle Your Way through 2019 National Bike Month
May 9, 2019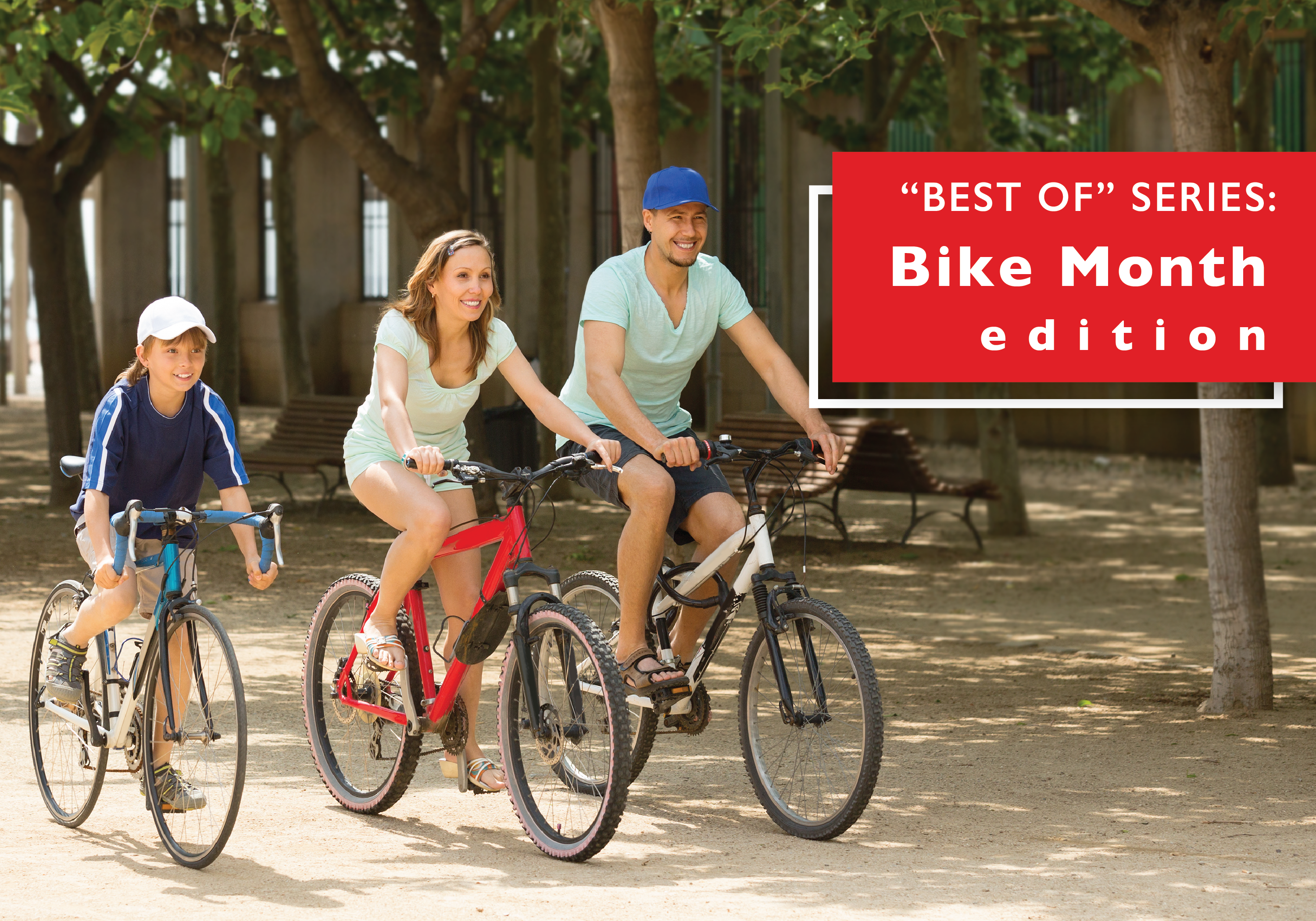 Time to get your "cycling" on for National Bike Month! This special observance of is celebrated across the country and a great reminder to us all about the many benefits of bicycling such as getting your exercise on, saving some cash, doing good for our planet or simply getting out to enjoy and explore all your community has to offer while leaving your car at home.
Interested in ways to celebrate? No worries – we've gathered up the best ways you can celebrate National Bike Month with us, as well as throughout North Texas:

#RideDCTA Free When you "Bike to Work"
On Friday, May 17, we're joining the League of American Bicyclists and many organizations across the U.S. in celebrating Bike to Work Day by providing free rides all day to riders who bring their bikes on board select DCTA services. Bike to Work Day is an annual, nation-wide event that encourages people to try biking as a part of their commute during National Bike Month.
Passengers with bikes can ride the following DCTA services for free:
A-train Commuter Rail
Connect Bus (Denton and Lewisville)
Highland Village Connect Shuttle
Denton Enterprise Airport & Lewisville Lakeway On-Demand
University of North Texas (UNT) Campus Shuttles
North Central Texas College (NCTC) Campus Shuttles
Need tips on how to load your bike on our vehicles? Check out our quick video below:
Visit BikeDCTA.net for more information about our free ride promotion for Bike to Work Day.


Take a "Pit" Stop at DART's Energizer Stations
Our friends at the Dallas Area Rapid Transit (DART) are also celebrating National Bike Month and is hosting "Energizer Stations" on Friday, May 17, from 7 a.m. to 9 a.m. to celebration Bike to Work Day. Riders can stop by and receive free bike safety checks, refreshments and more!
Below are the following "Energizer Stations":
For more information, visit dart.org/riding/bike.asp.

Coast Along out A-train Rail Trail
Our 19-mile A-train Rail Trail is a great way to get out and get cruising on your bike! We've highlighted the perfect bike journey you can take on our rail trail below: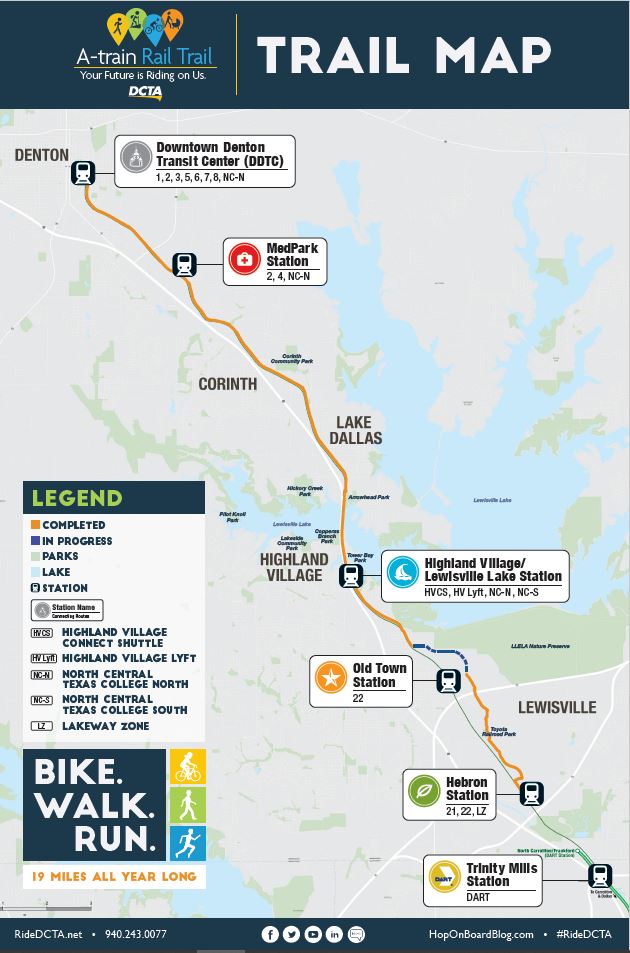 Denton Branch Rail Trail – Bike and enjoy this eight-mile portion of the trail which is complete and runs from our Downtown Denton Transit Center (DDTC) to Swisher Road in Lake Dallas. Trail access points include the city of Denton, City Hall East at the north trailhead on Hickory street. Other major points of access include the Golden Triangle Mall area at Loop 288 near Target, North Central Texas College (NCTC) at Corinth Street and 15 other public street crossings.
Highland Village Trails – Next up is to enjoy the beautiful scenery of Lewisville Lake as you you're your way to the Highland Village portion of our rail trail. If you need to take a breather, fill free to hop on our A-train to get where you need to go.
Lewisville Hike and Bike Trail – Cyclists can ride on the first portion of the trail (Hebron Station to Old Town Station) which was completed in early 2015. Later this year, we're aiming to have the section phase two (Highland Village/Lewisville Lake station to Old Town Lewisville) complete so cyclists can enjoy the entire connectivity of our trail.
With all these exciting events to celebrate National Bike Month, share how you plan to celebrate in the comment section below!
---
Sign up for Updates
"*" indicates required fields