News to Use
Roundup: November Public Transit Chatter
November 19, 2019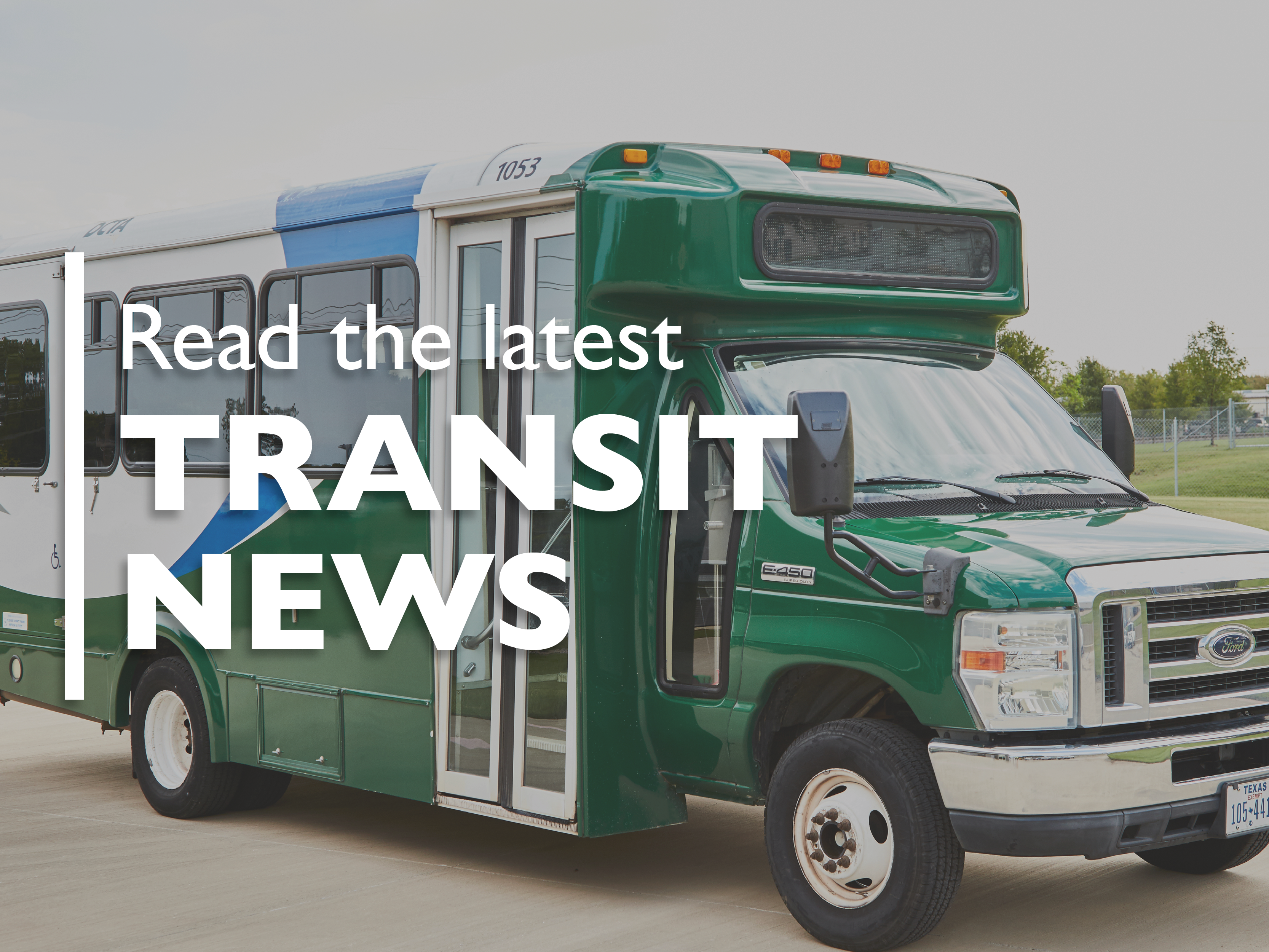 It's time to "fall" into the new season that brings about cooler air, the urge to drink or smell anything "pumpkin spice" and put on your favorite sweater! While you're spending time enjoying the change in season, we've spent time on your behalf gathering the trendy mobility news this month. From FlixBus expansion to Texas being the state facing the most future loss of transportation funding – here are some of the top stories we've found for you to read during the Thanksgiving holiday!
Affordable Flixbus expands to Oklahoma with multiple Texas stops and routes
Flixbus – the new "bus on the block" that allows travelers to experience the world no matter their budget – now has routes connecting Tulsa, Oklahoma City, Dallas and Houston. In Oklahoma City, FlixBus buses will be operated by Wynn Transportation and Ambassador Limousine & Transportation. The company will connect Oklahoma City, Tulsa, Stillwater, Norman, Thackerville and Denton, Texas, to Dallas and Houston.
Fares on FlixBus are remarkably low compared to other bus transport options. A ticket from Oklahoma City to Dallas costs $5, and a trip to New Orleans through Houston would cost about $30.
What makes Flixbus unique to other international bus transit options is that the companies' green fleet relies on close bus partnerships with small and medium-sized companies, often family-owned businesses, who act as their regional partners and are responsible for the day-to-day operation of the buses in service. In addition, FlixBus doesn't own its vehicles but instead contracts with local charters and provides marketing, route planning and technology development
Would you catch a ride from the DFW metroplex to Oklahoma City using Flixbus?
Many states (including Texas) potentially set to lose transportation funding
The Fixing America's Surface Transportation (FAST) Act 2015 funding bill is set to cut $7.6 billion to various types of national transportation funding next year across the country, including the Lone Star state. New data released this week by the Federal Highway Administration (FHWA) shows exactly how much states stand to lose from the $7.6 billion funding rescission mandated by the 2015 FAST Act that's scheduled to take place next year.
To help make the final price tag of the FAST Act more suitable, lawmakers at the time included a $7.6 billion rescission in the bill's text, targeting individual states' unobligated balances. This will allow the federal government to take back nearly $8 billion in highway contract authority.
The Department of Transportation estimates Texas, New Jersey, Pennsylvania and Illinois stand to be the most significantly impacted by the planned revocation, based on an unobligated balance of contract authority formula, as laid out by the Federal Highway Administration. More than $450 million is at risk of rescission in each of the four states. In Texas alone, more than $960 million in contract authority is at stake, according to the Department of Transportation.
In a recent letter to congressional leaders from American Public Transportation Association (APTA) and the National Governors Association (NGA), is stated "the planned rescission next summer is already starting to impact project construction, which will delay mobility, quality of life, and economic benefits provided by these projects if unaddressed soon."
Top 10 U.S. Cities for Public Transit
It's that time again for the top list which highlights cities across the county that have great public transportation systems! Where did Dallas rank? Well, we didn't make the list for top cities for commuters who use public transit. This research was conducted by STORAGECafé, an online listings portal where people can easily find self-storage units for rent across the United States. The ranking of the 10 top public transportation cities was determined with the following metrics and weightings:
The share of people who use public transit (30%);
The mean time to get to work (20%);
The time difference between car travel and public transport (30%);
Public transport cost as a share of median income (20%).
Have a question or comment about one of the stories we featured, or is there a big headline you think we should have included? Leave your comment below. We'd love to hear from you!
---
Sign up for Updates
"*" indicates required fields