News to Use
Roundup: October Public Transit Chatter
October 21, 2019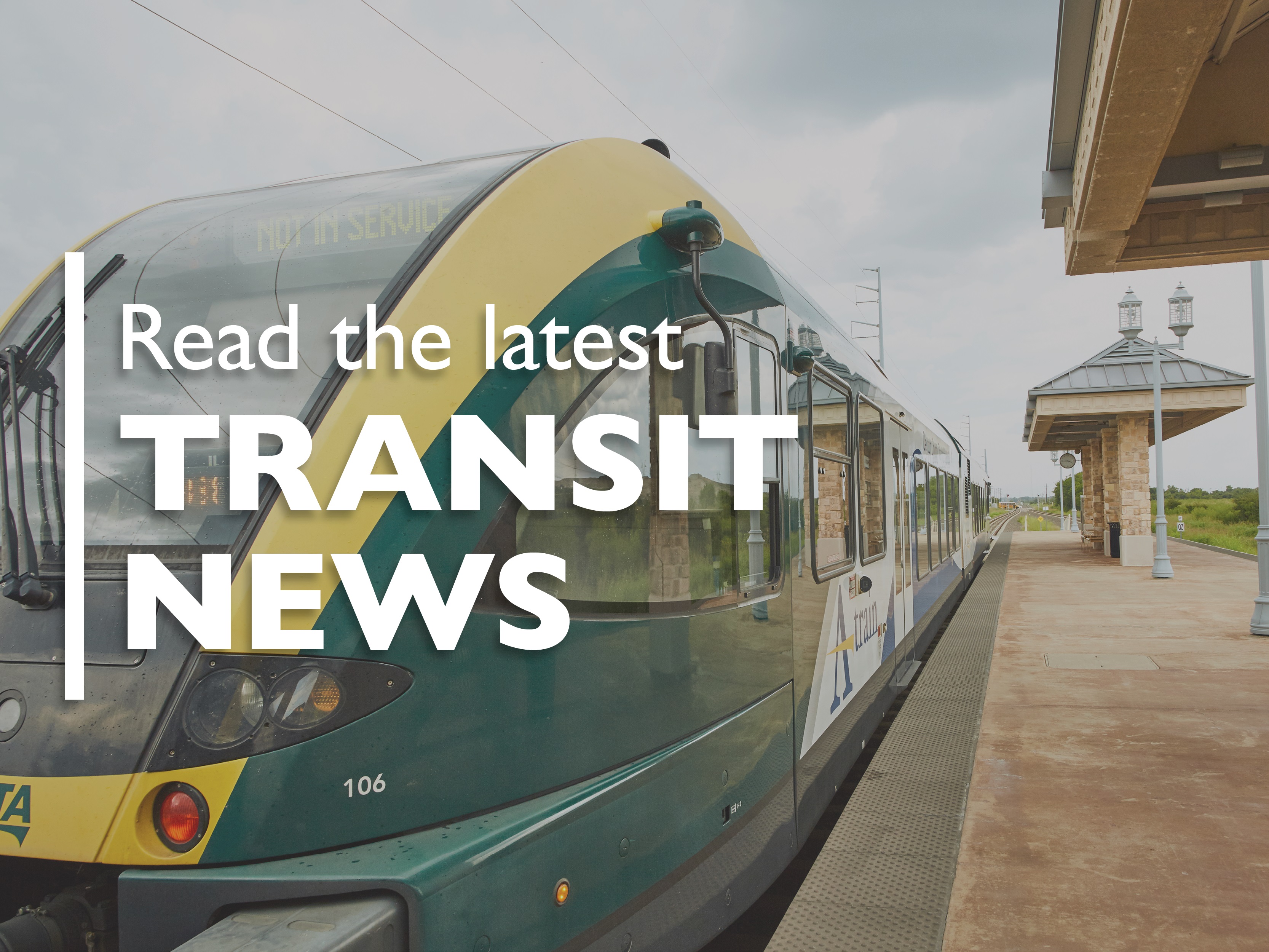 Roundup: October Public Transit Chatter
By: Adrienne Hamilton
Crisp days and cool nights can only mean one thing – October is finally upon us! This welcome change in weather is similar to the many updates happening in our public transit world. From on-demand service trying to replace fixed routes and Google Pay integration with public transit – here are some of the top stories we've found for you to check out this month!
Google Pay Contactless Transit Payment Coming Soon to a Major City Near You
Commuters in major metropolitan areas may soon have a more efficient way to pay for their public transit trips. Cubic Transportation Systems – a U.S.-based company that produces and markets public transport fare reading and payment systems – is teaming up with Google to offer contactless transit payments using Google Pay.

Cubic's mobile platform provides riders with new tools to manage their public transit cards and enhance their trip. Forget the plastic! Passengers can add their public transit cards to Google Pay, securely reload funds and purchase tickets directly from their mobile device – eliminating the need for a physical transit card.
The company's technology provides a "one-stop-shop" for riders to access real-time schedules for trip planning, a simplified way to purchase and select the right fare as well as real-time notifications and alerts. Cubic hopes this system will reduce costs and increase efficiencies and ridership for transit agencies.
Even though the company hasn't shared any timeline as to when to expect this new system, it currently has its fare reading and payment systems placed in cities like New York, Vancouver, Sydney, San Diego, Los Angeles and London.
On-Demand Mobility Solutions Replacing Many Bus Fixed-Route Services
The tide may be turning as more cities across the U.S. are looking to on-demand mobility services to get riders where they need to go. The need for innovative transit solutions is at an all-time high, and consumer demand for a large, fixed-route bus system may not always be the answer.
Mobility companies such as VIA are starting to pop up in urban and suburban areas in the U.S. Via has more than two dozen partnerships with cities, transit agencies and universities across North America. The service works similar to Uber or Lyft, where riders access Via with a mobile app, and generally, pay a flat fee for transportation within a prescribed service area.
At DCTA, we've moved full-speed ahead and have already begun incorporating microtransit on-demand service as one of the many mobility solutions we offer for the many communities we serve! In the past year in Denton and Lewisville, we've launched microtransit service in the Denton Enterprise Airport and Lewisville Lakeway areas in which our fixed-route bus service wasn't the best mode of transit to serve riders.
Lyft Aiming to be a One-Stop Mobility Shop
According to Lyft President and Co-founder John Zimmer, defeating the "private automobile" is the one mobility mode they truly want to defeat! The company moved closer towards their wish by recently launching a new version of its mobile app aimed at helping commuters say goodbye to their car keys.
In certain U.S. cities, dockless scooters, shared bikes, car rentals and public transit options will now appear next to vehicle rides on the Lyft platform. Time and cost comparisons will also show up on the menu. This concept is derived from the "Mobility as a Service" (MaaS) business model that consists of a universal app that riders can use to source, compare, and purchase trips across multiple modes of transit and mobility options.
Zimmer stated that 80% of U.S. public transit system routes are now visible in his company's mobile app, along with the cost of riding them. Using a combination of route data provided by public transit agencies and Lyft's own predictive software, Lyft users will be able to see in real-time where and when their transit vehicle will arrive to take them to their desired destination.
With Lyft's forward momentum to micro-mobility, is this something you think is needed for the future of public transit?
Have a question or comment about one of the stories we featured, or is there a big headline you think we should have included? Leave your comment below. We'd love to hear from you!
---
Sign up for Updates
"*" indicates required fields