News to Use
Third Quarter State of the Agency (Fiscal Year 2017)
August 9, 2017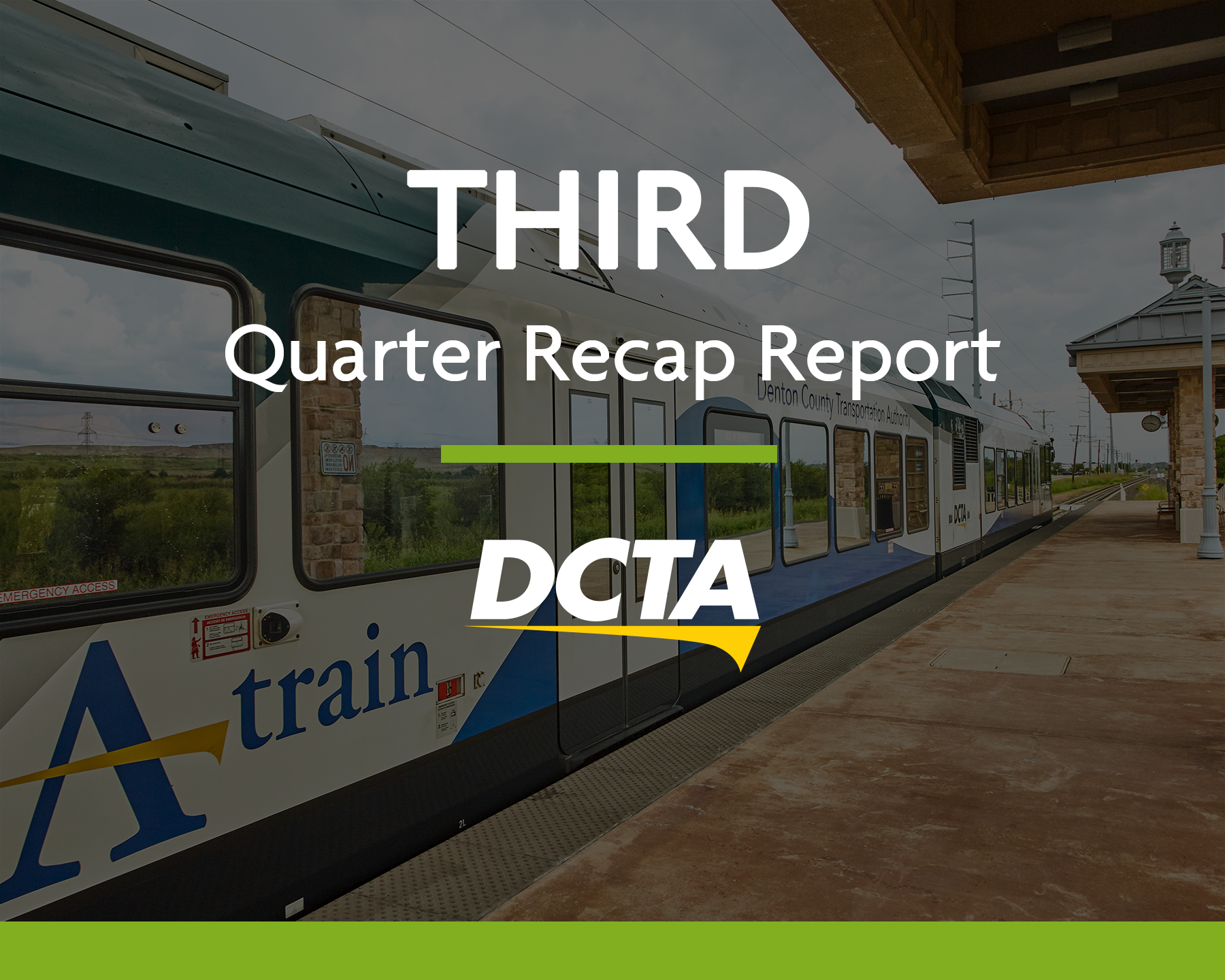 This year has brought lots of changes for Denton County and DCTA. We were able to launch two of our services – North Texas Xpress and our Highland Village Uber discount program – and we have a few more projects in the works that we can't wait to share them with you!
High Intensity Bus Service
As you may know, we successfully launched the North Texas Xpress service in partnership with the Fort Worth Transportation Authority (FWTA) last September to give commuters a weekday bus service along Interstate 35W. This past March, we opened a new Denton Park and Ride location at Texas Health Presbyterian Hospital. The new Denton Park and Ride location is a great opportunity for passengers to seamlessly connect to the North Texas Xpress route. This is the first of four corridors outlined in DCTA's plan for future High Intensity Bus Service.
Transit-Oriented Development Projects
The joint development project with Huffines Developers to provide connections between the Hebron 121 Station development and the Hebron Station is currently under construction. This development will incorporate a driveway access and a lighted pedestrian walkway.
Our partnership with the City of Denton and Union Pacific continues to develop in Downtown Denton. This joint venture is expected to bring more parking availability, safety and noise mitigation, and increase walkability in Downtown Denton!
Innovative Transit Solutions
After successfully partnering with Uber to provide DCTA-sponsored discounted services in Highland Village, DCTA has now expanded its Uber Discount Program Zone to North Lewisville including Medical City Lewisville. DCTA has also partnered with two additional on-demand transportation vendors as a result of the successful Uber partnership. As of March 2017, eligible passengers throughout DCTA's service area and within contracted communities can now ride with Lyft and Irving Holdings as part of a customized transportation program.
DCTA continues to identify prospective partnerships within the North Texas region to provide additional transportation options to the community. Fiscal year 2017 has been a success so far and DCTA continues to grow. We're looking forward to bringing more mobility solutions to Denton County in the near future!
---
Sign up for Updates
"*" indicates required fields