Features and Profiles
Why I Ride – Pam Flynn
October 25, 2017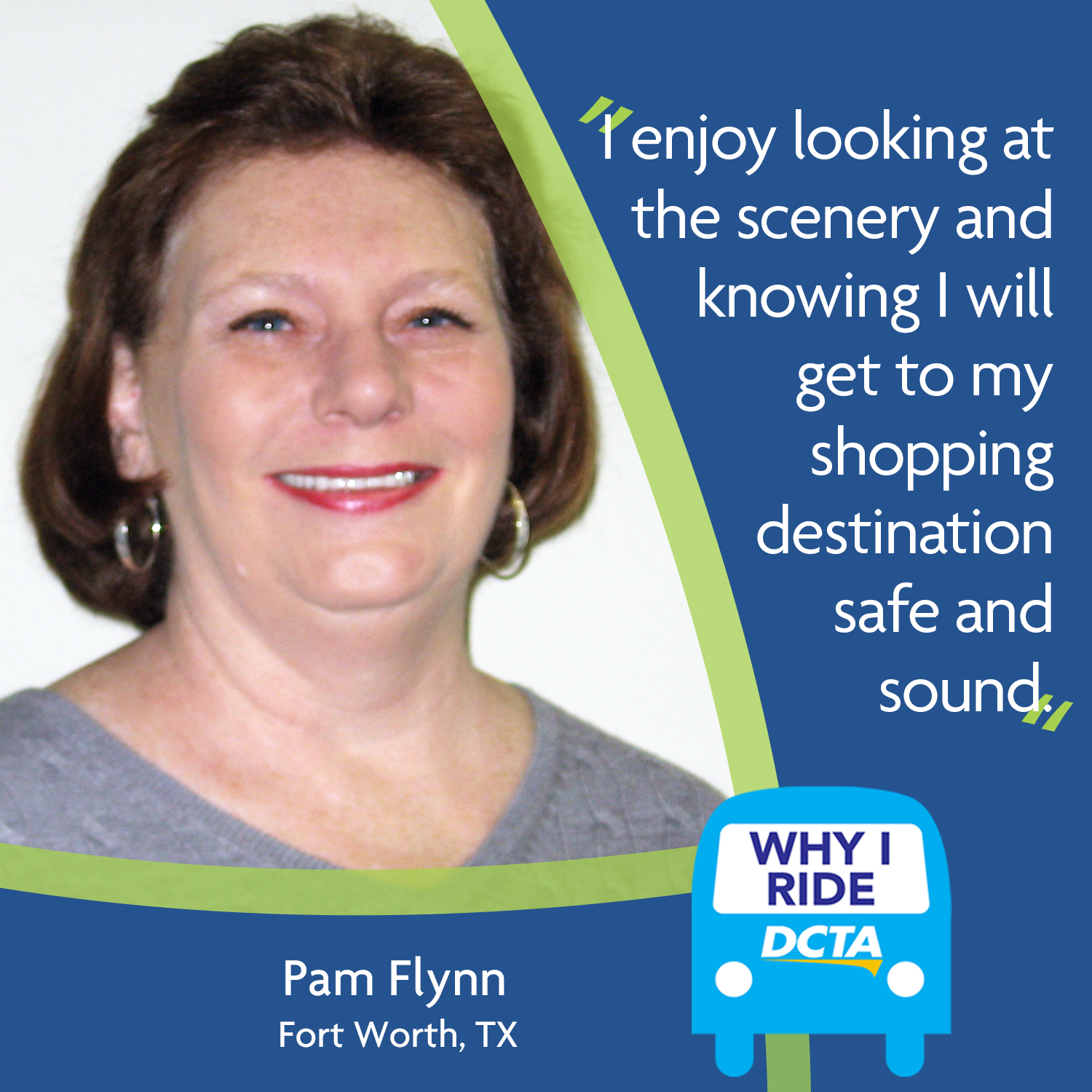 Even though Fort Worth resident Pam Flynn doesn't have to worry about going to work every day, she still avoids traffic whenever she can by relaxing on the A-train! See why Pam loves riding DCTA to get her to shops and attractions.
Q: Is there anything you'd like to share about yourself?
A: I'm retired and really enjoy shopping.
Q: What are some of your favorite things to do while riding DCTA?
A: I love to read, look out the windows at the scenery and relax.
Q: What do you enjoy the most about riding DCTA?
A: I can sit back, relax and not worry about traffic or car wrecks. I enjoy looking at the scenery and knowing I will get to my shopping destination safe and sound.
Q: Do you have any advice to offer about riding DCTA to passengers and non-passengers?
A: Relax and enjoy DCTA taking care of you getting to your destination. Also — don't forget to bring a book!
Thanks for sharing with us! Why do you ride DCTA? Tell us here for a chance to win a 10-pack of regional day passes!
---
Sign up for Updates
"*" indicates required fields