News to Use
This Month in Mobility: February Public Transit Chatter
February 20, 2020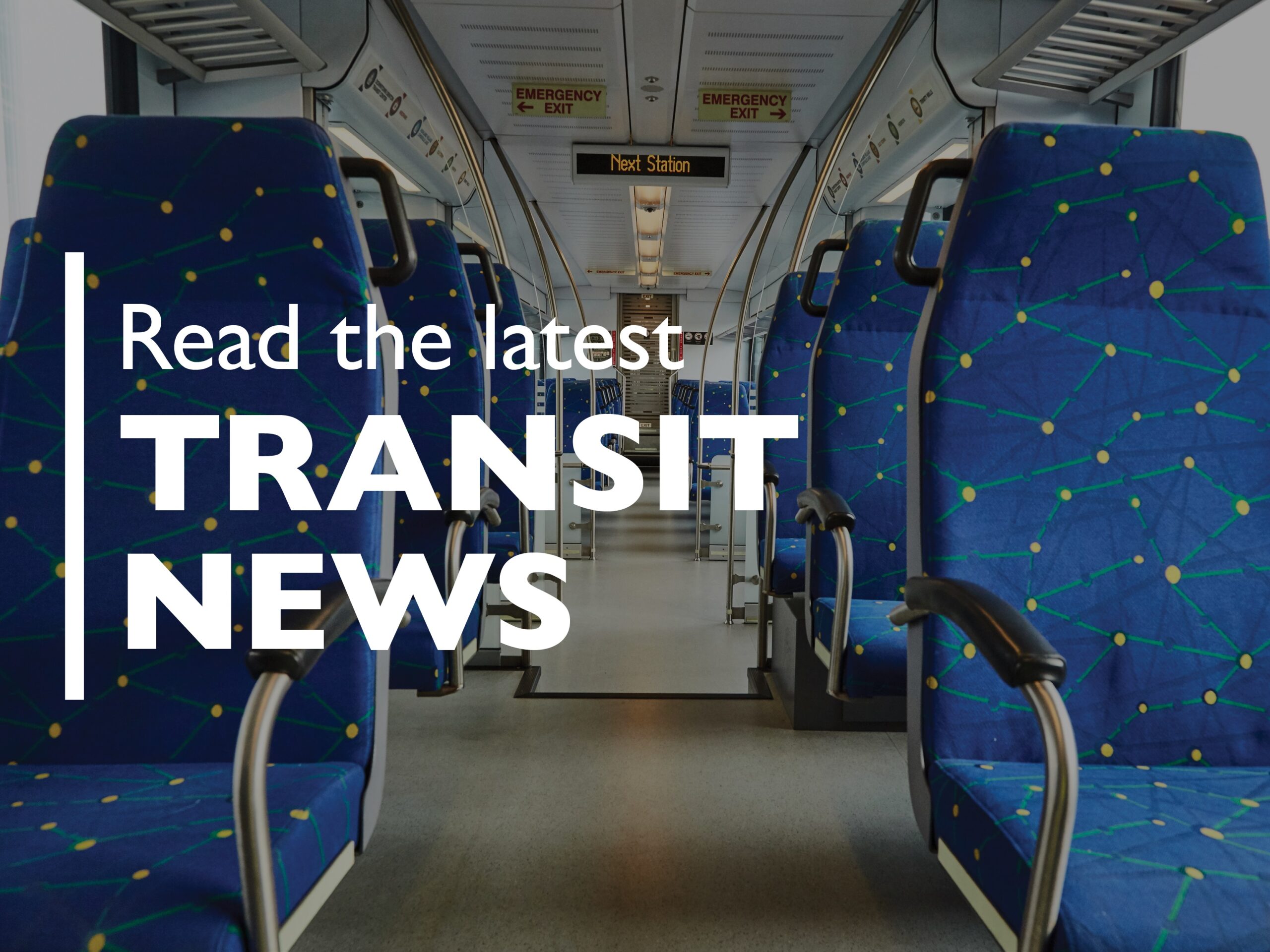 It's the "month of love" which brings about the warm and fuzzies! We're caught up in it too and wanted to provide you with one of our main loves here at DCTA – new and interesting mobility news from across the country to put a smile on your face during your downtime when you #RideDCTA on the way to work or going to meet a loved one. Check out the most interesting stories we've found for you to read this month!
Amazon's Alexa can now tell you the location of your bus
Alexa is known for many things, and now you can add finding your bus to the latest feature that Amazon Alexa can help you with! Voice personalization is now a feature on Amazon Alexa for public transit riders.
A faculty member at USF College of Engineering's Center for Urban Transportation Research utilized a new personalization feature for Alexa to upgrade OneBusAway – an open-source app that accepts, stores, archives and interprets real-time vehicle location data in combination with transit schedules and other related data. OneBusAway is maintained by the nonprofit Open Transit Software Foundation and can regularly be updated by transit agencies, universities and developers.
It seems simple to do! Users can create voice profiles through the Alexa companion app, allowing Alexa to recognize their voice on most Alexa-enabled devices. Next, you can access the skill by saying, "Alexa, enable OneBusAway," followed by "Alexa, learn my voice." Once your voice profile is set up, the skill will refer to you by your name, helping ensure you catch the right bus.
If you own an Alexa would you use this new feature to help find your bus ride?
Ridesharing is the key to boosting public transit in the suburbs
It can be tough for public transit agencies to provide efficient mobility options for low-density areas, but researchers at the Ontario, Canada-based University of Waterloo concluded that Integrating ridesharing with transit in poorly serviced suburban neighborhoods is an effective way to get people out of their cars and boost ridership. It was found that two-thirds of people who took advantage of inexpensive rideshare trips in a pilot project used that allowed them to travel to or near bus stops.
The study involved six months of data from a pilot project in a low-density, car-dependent area of the city of Waterloo with infrequent bus service and low transit ridership rates. Residents were offered ridesharing trips using RideCo's on-demand platform within the pilot area for the same price as bus trips. Users also got free transfers to Grand River Transit, the regional transit system that operates in Waterloo.
Similar to Waterloo, we at DCTA have worked diligently to find innovative mobility solutions to serve our member and contract cities effectively, especially the cities that are lower in density. Some of the ridesharing programs we've launched include the Highland Village Lyft discount program and Collin County Transit taxi program.
Public transit ridership increases across the U.S. in 2019
With all the constant chatter of low public transit ridership across the county, it was surprising for us to find out that ridership actually increased overall across the U.S. last year! According to the latest stats from National Transit Database (NTD), ridership across U.S. public transit agencies rose 2.2 percent compared to the same time period in 2018, the American Public Transportation Association (APTA) reported last month.
Curious as to what's behind the increase? It can be attributed almost entirely by an influx of subway, commuter rail and bus trips in the New York City region, as well as subway trips on Washington, D.C.'s Metro. However, neither system has reached its prior ridership peaks, and their 2019 gains are an outlier as the rest of the country's transit systems still lost ridership last year. That includes major cities such as L.A., Chicago, Boston and Philadelphia.
Longer-term ridership trends vary depending on the mode. Rail passenger numbers have grown over the last 30 years and only began to dip in 2015. But bus ridership has been fading steadily every year since 2012. Do you think public transit ridership will increase in 2020 or remain stagnant?
Have a question or comment about one of the stories we featured, or is there a big headline you think we should have included? Leave your comment below. We'd love to hear from you!
---
Sign up for Updates
"*" indicates required fields