News to Use
This Month in Mobility: March Public Transit Chatter
March 24, 2021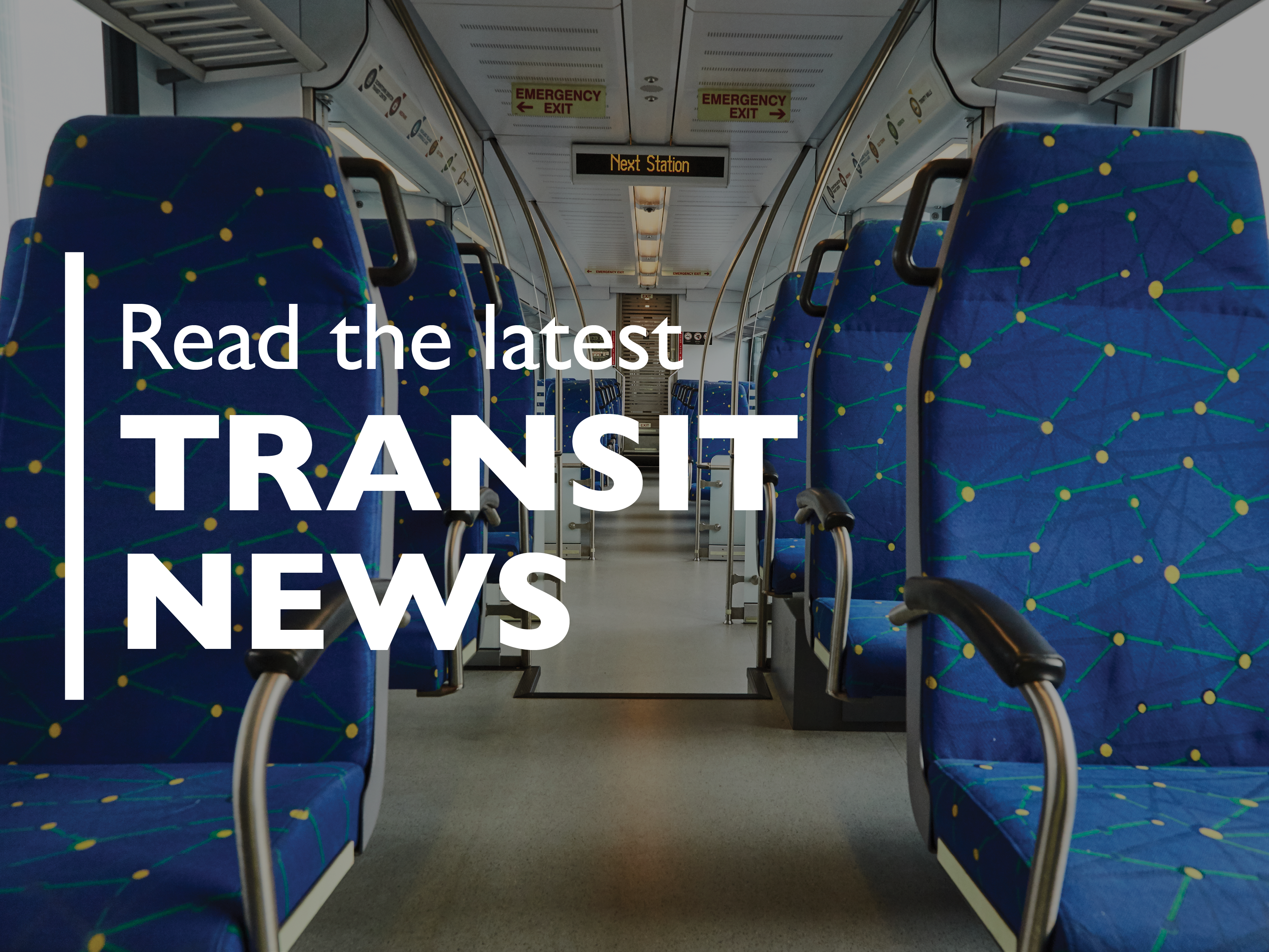 Goodbye winter and hello spring! With the new season, we're sure to see a lot of growth and hopefully welcome changes in many areas of our lives. This is a shared sentiment amongst many of us in the transit industry too as we look forward to growth as we continue to navigate COVID-19.
Well, this month we definitely had some interesting and positive news to help kick-off spring from the new stimulus bill to the upcoming debut of the world's first hyperloop. Check out some of the eye-catching headlines we found for you to enjoy below!
Virgin Hyperloop to debut at Washington Smithsonian this fall
Not too long after the world's first hyperloop passenger testing, Virgin Hyperloop's passenger-carrying vehicle "Pegasus" will make its official public debut at the Smithsonian Arts + Industries Building this November. Visitors will be able to see the Pegasus vehicle in the FUTURES exhibition between November 2021 and July 2022. The exhibition will be free and open to the public.
Did you know a hyperloop can carry more people than a subway at airline speeds? This is achieved by combining an ultra-efficient electric motor, magnetic levitation and a low-drag environment that produces zero direct emissions. This will completely transform the way we live, work and play and will usher in a new era of sustainable mobility.
Virgin Hyperloop was founded in 2014 on the premise of making Tesla and SpaceX CEO Elon Musk's vision of a futuristic transportation system of magnetically levitating pods traveling through nearly airless tubes at speeds of up to 760 miles per hour a reality.
New stimulus bill toted as "big deal" for public transit
On March 11, President Biden signed into law the American Rescue Plan Act of 2021, a $1.9 trillion COVID-19 relief package, which includes a number of provisions that affect public transportation systems across the country. It provides $30.5 billion for public transportation and $1.7 billion for Amtrak.
The Act distributes most of the funds through several formula programs:
$26.09 billion in grants to urbanized areas. The amount made available for these grants, combined with CARES Act and CRRSAA grants, ensures that urbanized areas receive at least 132% of their transit agencies' 2018 operating costs.
$317 million in grants to rural areas. States receive allocations of 5-20% of 2018 rural operating costs based on a sliding scale dependent on prior COVID-19 grants.
$50 million in grants for services targeted to seniors and persons with disabilities.
The new emergency assistance also provides:
$2.21 billion for operating assistance grants to pay for costs related to operations, personnel, cleaning, sanitization, and debt service payments incurred to maintain operations and avoid layoffs and furloughs.
$1.675 billion for Capital Investment Grants (CIG) including $1.425 billion for New Start and Core Capacity projects that have an existing Full Funding Grant Agreement (FFGA) and $250 million for Small Start projects.
$100 million for grants to bus operators and $25 million for planning grants to restore service.
This new law marks the third round of emergency funding public transit has received to continue to provide essential service for all who need it as we continue to navigate the COVID-19 pandemic.
Via buys Remix transit platform and planning company
Earlier this month, Via – an on-demand transit system that takes multiple passengers heading in the same direction and books them into a shared vehicle – purchased Remix, a transit planning company start-up, for $100 million in cash and equity. This acquisition brings together world-class technology solutions to fully support the transportation community in multimodal planning, scheduling, and operating on-demand and fixed-route transit, paratransit and school buses.
Remix will become a subsidiary of Via, an arrangement that will let the startup maintain its independent brand. The acquisition adds yet another service to Via's ever-expanding business, as well as a customer base of more than 350 local governments in 22 countries.
Founded in 2014, Remix is a grassroots, easy-to-use transit planning platform. The company secured investments from Sequoia, Y Combinator, and Energy Impact Partners to quickly expand and provide collaborative technology for planning public transit, managing shared mobility and designing safer street networks.
Have a question or comment about one of the stories we featured, or is there a popular headline you think we should have included in our article? Leave your comment below. We'd love to hear from you!
---
Sign up for Updates
"*" indicates required fields