News to Use
Top 4 takeaways from our May Open House Meetings
May 23, 2019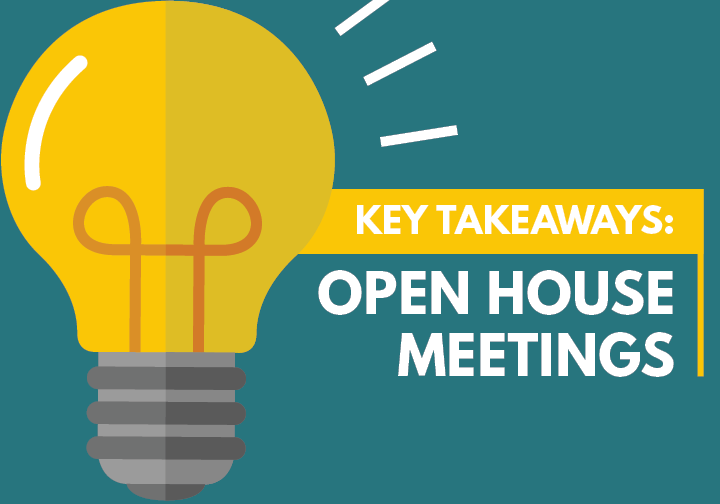 Here at DCTA, we are constantly looking for better ways to serve our community. During our May open house meetings, we proposed service changes that will do just that! We have a few service time changes with our A-train, some route changes thanks to finished construction (yay!), an expanded on-demand zone in Denton and proposed University Pass Program fare changes. If you couldn't attend one of our open house meetings, read up on how our May and August 2019 service changes can benefit you!
Denton Airport Zone Expansion
On May 13 we expanded our Denton Airport Enterprise on-demand service zone! This means better access to other DCTA services for our riders. The new expansion includes more businesses as well as more residential areas, making the commute to and from work much easier and creates more employment options for the community.
Speaking of community, the expansion also provides service to one of Denton's many community centers, Denia Recreation Center, which means a lot more activities for riders to take part in! Check out the outdoor rec league, a fun summer camp or one of the many things Denia Rec Center has to offer!
A-train Service Changes
Due to federally mandated Positive Train Control (PTC), there will be a minor increase in travel time for our A-train. But, we're also proposing additional mid-day service with four northbound and four southbound trains! To read more about PTC and how it makes our trains safer for passengers, click here.
To assist with our on-time performance, we proposed a Denton Connect Route 6 service change to accommodate the proposed A-train schedule. Check out the new A-train times and the other proposed changes here.
University of North Texas Campus Shuttle Route Changes
Colorado Express: Construction is over! On parts of Interstate – 35E at least. The Colorado Express will now have a straight forward route and will add service along Bernard Street as well.
Eagle Point: UNT wants to add service along the Child Development Center so the Eagle Point route will now service the Child Development Center at UNT as well.
Mean Green: This route will now have three buses with one bus running counterclockwise around the route. This allows service on both sides of streets and will cut down wait time!
North Texan: This change will remove the Victory Hall stop but adds service along Precision Drive. The Eagle Point Route will still stop at Victory Hall.
University Pass Program Fares Updates
Currently, student and faculty rates for the University Pass Program are different. Effective August 1, 2019, DCTA wants to merge the price for both students and faculty. You can view the current University Pass Program here.
If you didn't have the chance to attend our May open house meetings you can still give us feedback until May 31, 2019! If you have any comments or concerns about our proposed changes you can:
Which changes are you most excited for? Let us know in the comment section below!
---
Sign up for Updates
"*" indicates required fields